"We just returned from a 5 day vacation to Anaheim. We purchased 3 days of one park per day and spent two days in Disneyland and one in California Adventure. Our trip was absolutely incredible! Get Away Today couldn't have been more helpful. We called in a number of times to make sure that all of the details were worked out and the agents were knowledgeable and friendly and always had superb answers to any question we could come up with. The hotel was perfect and exactly what we were looking for. This was my first experience booking through Get Away Today and I intend to use them for every trip possible in the future. Our vacation went off without a hitch, all tickets and reservations were easily acquired and we had no trouble whatsoever with any aspect of the trip. As a group of 4 college students, we never would have imagined that we would be able to afford a trip like this, but with all of the hotel and ticket options available through Get Away Today, we were able to find a trip that fit our particular budget, and the layaway plan made it easy to make payments. Our trip was absolutely magical, the four of us enjoyed ourselves beyond measure.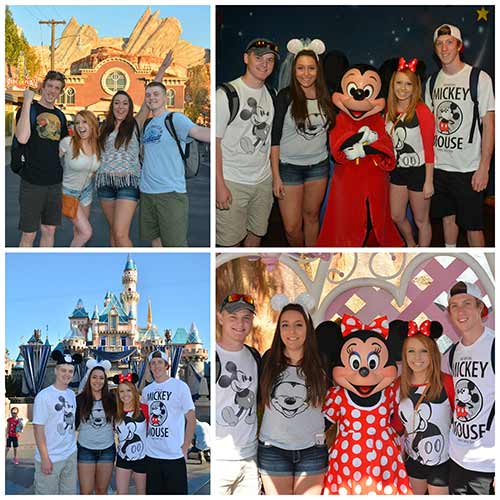 While we were there, my boyfriend proposed, making the trip more incredible than I had anticipated. After three perfect days between the parks and the hotel, my now fiance and I are already planning a return trip to Disneyland for our honeymoon, and we would never even consider booking through anyone other than Get Away Today.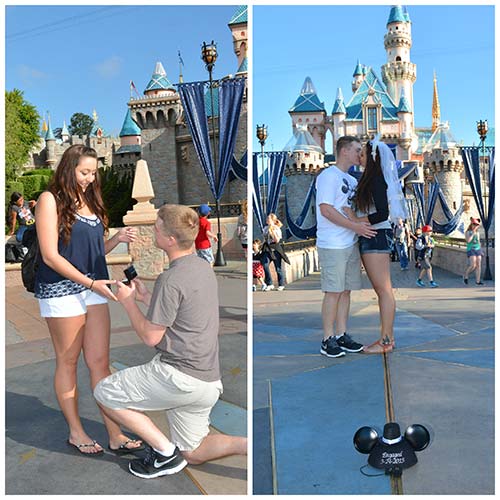 Thank you all so much for the support, cost variations, and payment options. This was the trip of a lifetime!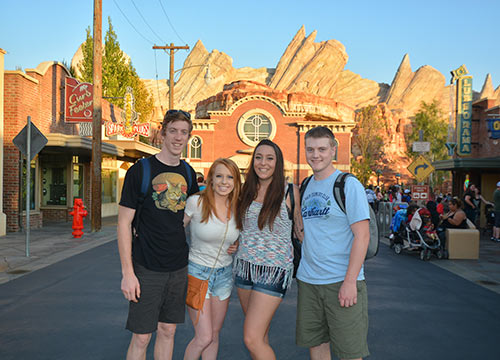 "
To Get Away Today we had a wonderful stress free vacation for the whole week! Disneyland was wonderful and the fact that our agent added in the extra day for free on a promotion that I had no idea about, was even better. 5 days was great and also having our tickets when we arrived was even easier. I will always use Get Away Today for all my vacation needs that they can handle. Thank you all so much for a great time.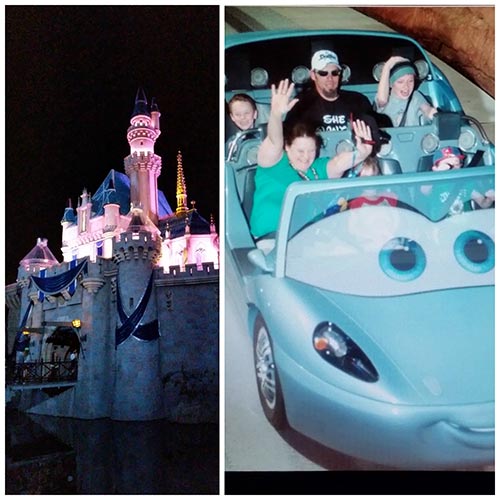 "Our family having fun at Disneyland on the it's a small world ride!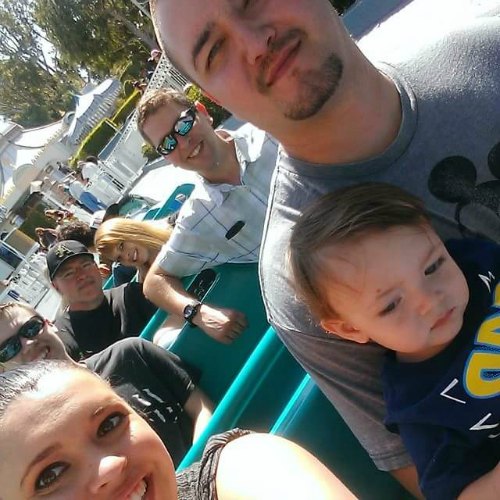 -Lisa B."
Disneyland is full magical memories from enjoying a ride on "it's a small world" to the life changing instant of an engagement. Disneyland continues capture and embody these once in a lifetime moments of joy, laughter and love. All of us at Get Away Today would love to help you experience these magical moments and thrilling adventures that can only be found at The Happiest Place on Earth. Book your next discount
Disneyland package
online or call our Disney experts at 855-GET-AWAY.
Check out these other great guest experiences: