At Get Away Today, we'd like to wish you and your family a Merry Christmas and a Happy New Year! Our staff will be spending the holidays with their families, so we will have reduced hours. The holidays are a great time to make your plans and book vacations while the ones you love are gathered together. Be sure to check out all of our vacations, which can be booked 24 hours a day on our website.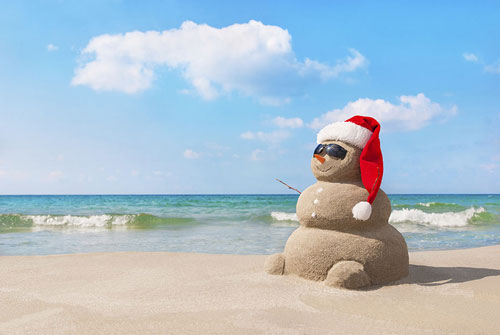 We will have Customer Service available on the holidays for guests who are currently on vacation or are leaving within 72 hours. If you need assistance at all while you're on vacation and it happens to be during our Customer Service only hours, please call us at 855-GET-AWAY. Leave a message and the agent on-call will get back with you asap. The same rules apply if you're leaving on vacation that you've already booked within 72 hours and need anything at all. We are happy to do everything in our power to make sure your vacation is as magical as possible. Our holiday hours are all in Mountain Standard Time and will be as follows:

Christmas Eve
9am-1pm: New Reservations and Customer Service
1pm-5pm: Customer Service ONLY

Christmas Day
10am-5pm Customer Service ONLY

New Year's Eve
9am - 1pm: New Reservations and Customer Service
1pm - 5pm: Customer Service ONLY

New Year's Day
10am - 5pm: Customer Service ONLY

We'll be back to our regular office hours in the New Year and can't wait to help you make your 2016 vacation plans! Here are some dates to keep in mind as you're planning your travel:

• January 18, Martin Luther King, Jr. Day
• February 15, Presidents Day
• March 27, Easter
• April 7, Wizarding World of Harry Potter opens at Universal Studios Hollywood™
• May 4, Unofficial Star Wars Day
• Season of the Force – limited time experiences at Disneyland
• May 30, Memorial Day
• September 5, End of the Disneyland Diamond Celebration

Once again, we'd like to wish you all a happy holiday season! Thank you for allowing us to be your travel experts. We love helping make your vacation dreams come true!


Check out these other articles:

12 Reasons to Visit Disneyland in the Next 12 Months
How to Get the Best Prices on Tickets to Anything
NEW: How to Be Chosen for Jedi Training: Trials of the Temple
Season of the Force is Now Open at Disneyland
25 Disneyland Secrets For Your Next Vacation