We are just days away from the first official showing of Disneyland Forever, the new Disneyland fireworks spectacular that's been 60 years in the making. It will make its debut as part of the Diamond Celebration commemorating Disneyland's 60th anniversary with a 24-hour kick off party on May 22 and we are so excited to see it!

Nobody does fireworks like Disney. In fact, they spend more on fireworks than any other company in the world. I was lucky enough to be invited to a special sneak peek of Disneyland Forever a few months ago and can't express how cool our few minute sample was. We were on Main Street U.S.A. and got to hear a little bit of the new song penned by Disney Legend, Richard Sherman while being surrounded by images projected on the buildings around us. I still get chills when I think about it. The video below gives you a great overview and some more details for the new show:



If that doesn't make you want to book your Disneyland Diamond Celebration vacation, I don't know what will! If you've been at the Disneyland Resort this week, you know that Disneyland has been closing a little bit earlier than normal and you may have caught a glimpse of some of the fireworks as Disney is putting the final touches on their latest masterpiece.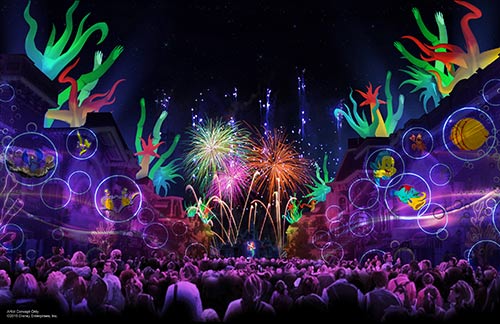 Image credit: ©Disney

If you'd like to be there over the 24-hour kick-off party, we still have a few packages available. Or, plan your visit for travel anytime for the rest of the year and you'll get to experience all of the magic of the Disneyland Diamond Celebration, including the immersive Disneyland Forever fireworks. For the most savings, book as long of a stay as possible. Remember, the longer you stay, the less you pay per day. Also, our extra night free offers at so many of the Anaheim area hotels make staying longer so affordable. You can book any of our Disneyland packages online, or call our Disney vacation experts at 855-GET-AWAY.


Check out these other great articles:

Disneyland 24-Hour Party Details
Disneyland: A History of Celebrations and How to Make Yours Great
15 Can't Miss Disneyland Resort Diamond Celebration Updates