Valentine's Day is almost here, so when "
Or So She Says
," one of our favorite blogs, asked us to contribute this month, we thought it would be fun to share some of the most romantic destinations in the world. You can read the entire article on "
Or So She Says
," or just read below: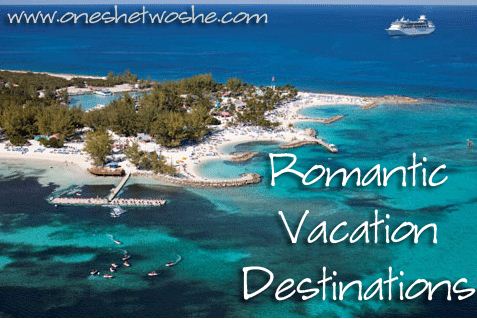 Since it's February and there's so much focus on love and romance, I thought it would be fun to share some of the most romantic vacation destinations and what makes them so great. My husband and I long ago abandoned giving each other gifts for Valentine's Day (as well as other holidays), and have instead spent our money on vacations and experiences – I highly recommend it. Since everyone's idea of romance is a little bit different, I'm just going to focus on a few destinations and why I think they make the perfect romantic escape.
The Sandals Resorts in the Caribbean
The
Sandals all-inclusive resorts
are some of the most romantic destinations in the world. Not only are they adults only, they're couples only, so you're not going to find a bunch of bachelors on the prowl or college kids on Spring Break. There are
13 Sandals Resorts
on four gorgeous Caribbean islands; Jamaica, the Bahamas, St. Lucia, and Antigua. Before I visited any of the Sandals Resorts, I imagined they would all be really similar, and in some ways they are. All
Sandals Resorts
are located on premium beaches and are considered "luxury-included resorts," which means everything is included: gourmet dining, drinks, entertainment, water sports, scuba diving, and even golf at select resorts. I was able to visit five of the Sandals Resorts in Jamaica and was surprised by the different ambiance and theming at each resort. The Resorts in Montego Bay were a little busier and nearby major tourist attractions, whereas Sandals Whitehouse is located on an isolated nature reserve hours away from the nearest Sandals Resort (my idea of romantic). There were times when I was walking the grounds at Sandals Whitehouse and didn't see another person, even though the resort was nearly sold out. Each Sandals Resort has something unique and some even have lagoon swim-up rooms, rondoval suites, and private pools. Get Away Today is always offering airfare credits, spa credits, free nights, and other specials so
Sandals Resorts
are a lot more affordable than you might think. Plus, when you consider that you're not spending extra money on food and entertainment, it's a little more romantic to not have to worry at all about ANYTHING - including going over your vacation budget. Deciding which Sandals Resort is best for you is all a matter of personal preference and if you want help narrowing it down, our Sandals Specialists would love to help.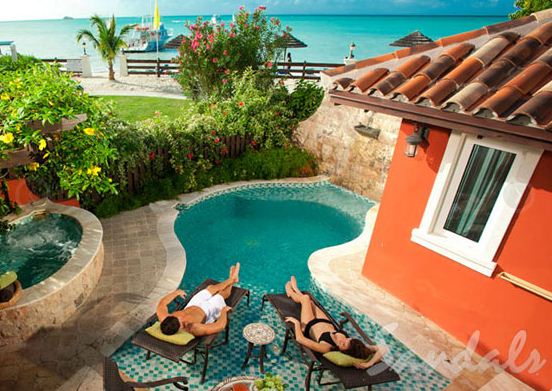 Hawaii
"Aloha" is Hawaiian for "love," and as the Aloha State,
Hawaii
offers endless romantic opportunities—miles of perfect beaches, breathtaking sunsets, outdoor adventure, and relaxation.
Oahu
, which is the most visited of the islands, is home to Pearl Harbor, the Dole Pineapple Plantation, and the Polynesian Cultural Center. Most Oahu hotels are located nearby Waikiki and Honolulu, which while close to great shopping and restaurants, may seem a little crowded if you're looking for tranquility. If you're looking for more seclusion, the Turtle Bay Resort is the only hotel located on the North Shore and all rooms feature an ocean view. Or, Ko Olina located on the west side of Oahu, is much more relaxed than Waikiki and is home to the JW Marriott Ihilani and Aulani, A Disney Resort and Spa. Both Ko Olina and the North Shore offer relaxation and access to the best Oahu attractions. The other major
Hawaiian Islands, Maui, the Big Island, and Kauai
, are all less populated than Oahu and offer stunning scenery, amazing resorts.
Maui
is probably the second most visited of the islands and offers incredible beaches as well as great shopping and dining.
Kauai
is known as the Garden Isle for its lush landscape and the
Big Island
, the least populated of the four major islands, is famous for its flowing volcanoes. If you have the time, you can easily island hop with affordable flights between the islands to get a taste of the islands that appeal the most to you. You may also want to consider a Hawaiian Island cruise as a way to explore them all – more on cruises to come later. Since it takes almost a whole travel day to and from the islands from the mainland, I would plan on spending at least a week on one or more Hawaiian Islands. No matter how you decide to plan your trip, when you visit Hawaii, you are in for a treat.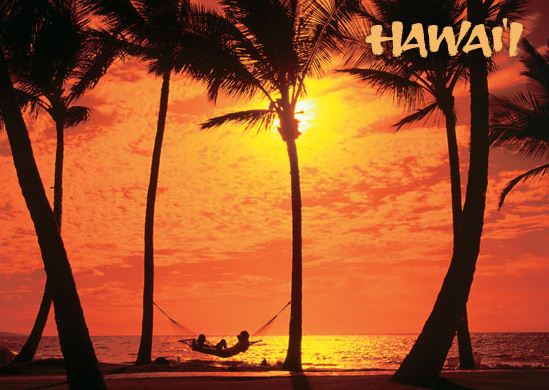 Las Vegas
Romance might not be the first thing that comes to mind when you think
Las Vegas
, but if there is one city where you can find whatever it is that you are looking for, Las Vegas is it. Only in Vegas can you find the grandest hotels, gourmet dining, world-class entertainment, ultimate shopping experiences, and the hottest nightlife scene all within mere blocks. The Eiffel Tower, ancient Egypt, the Roman Empire, the canals of Venice, and more are all recreated for your enjoyment. You can choose to stay near the action on or near The Strip, or stay away from the crowds at Lake Las Vegas or Summerlin. Catch a concert or show, lounge by the pool, play a round of golf, unwind with a spa treatment, or anything else your heart desires. My husband and I visit Las Vegas about twice a year and always try to do something new, but one thing we always make time for is lunch at Olives at the Bellagio. This gourmet restaurant overlooks the Bellagio fountains and has some of the most delicious flatbreads you'll ever eat. Then, we stroll through the Bellagio gardens and get a sweet treat at Jean Phillipe's Patisserie for dessert. You truly can find anything in
Vegas
– and with such a wide range of hotels, there's something affordable almost every day of the year! If you travel during off-season and during the week you can stay in four and five star hotels for about $100/night. Plus, it's a cheap, quick flight or drive from most Western states, which makes it a totally doable last-minute retreat.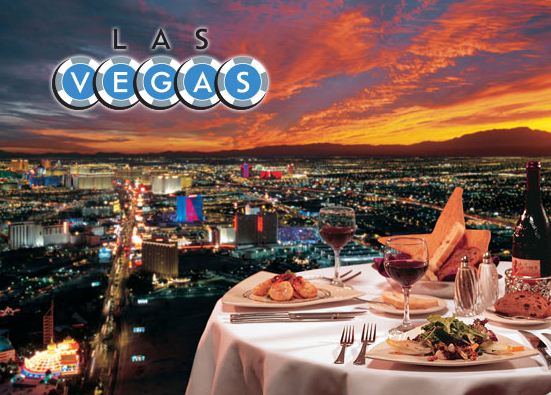 Disneyland Resort
Everyone knows that
Disneyland
is fantastic for family vacations, but Disneyland isn't just for the kids! There is something to be said for being able to let loose and act like a kid, without the pressure of watching yours! Sleeping Beauty's Castle, dazzling fireworks, rollercoasters, nostalgic Disney charm, fine dining and so much more provide the perfect setting for a romantic couples escape. Check out
Disney's Grand Californian Hotel and Spa
for the most elegant accommodations and its award-winning restaurant, Napa Rose, offers delectable dining. Plus, when you stay at
Disney's Grand Californian
, you don't have the pressure of staying in the Park all-day long. Go at your own pace and feel free to wander back to your room to take a nap, or schedule a relaxing spa treatment at the Mandara Spa. Then, cap your night off with a viewing of the nighttime spectacular World of Color or Fantasmic!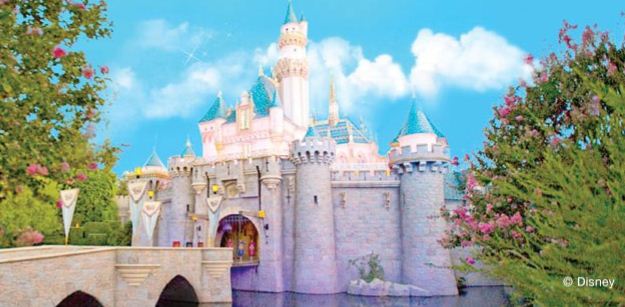 San Diego
San Diego
is an ideal vacation location for your romantic escape. Beaches, world-class attractions (like SeaWorld San Diego and the World Famous San Diego Zoo, to name a couple), fine dining (including the freshest seafood), a plethora of golf courses, endless shopping opportunities, and a near perfect climate are all reasons to take your Valentine to San Diego. With a number of romantic resorts, like the
Paradise Point Resort & Spa
, the
Hilton San Diego Resort
, the
Bahia Hotel & Resort
, the
Hotel Del Coronado
, the
Hyatt Regency Mission Bay
and many more, you are sure to find the perfect place to make sweet San Diego memories.
Cruises
When you take a
cruise vacation
, it's more about the journey than the destination(s) – although the cruises I've been on have taken me to some seriously cool destinations. One of the best things about a cruise is the complete disconnect that you experience from your everyday life. Phone calls and internet access are pretty cost prohibitive on a ship (think $5/minute), so I prefer to just shut everything off. It's the perfect opportunity to reconnect with your significant other. Plus, when you're on a cruise you don't have to worry about anything at all. There are no schedules except for the one you set for yourself. Sure, there are show and dining times, but if you don't feel up for it, you can always skip a show and grab a meal another time. Each cruise line offers something a little different and you can choose from endless itineraries to some of the most spectacular destinations in the world. With cruises ranging from three days to weeks and sometimes months long, there is a cruise for each traveler's budget. One of our top cruise experts says that everyone at some point in their lifetime needs to do at least one Alaskan and one Caribbean cruise – and I must say that I agree! If you aren't sure where to start, our cruise specialists love to help. They can be reached at 877.510.2929.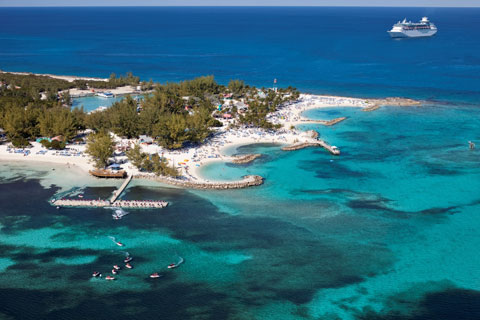 Any destination can be a romantic escape when you have the right attitude, but I hope that these vacation ideas sparked something for your next trip for two!
You can book any of these destinations on our website, or call our vacation specialists at 855-GET-AWAY. We'd love to help you plan your next romantic vacation - just in time for Valentine's Day!

Check out these other great blog articles:
Top California Vacation Ideas
(As seen on Or So She Says)
Hawaii Vacation Ideas for the First Time Visitor
Cruise Destinations 101
Disney's Grand Californian Hotel & Spa Room Tour
Top 10 Things to do in San Diego
(As seen on Or So She Says)