It's the start of another amazing week at Get Away Today and that means one thing; #MovieMonday. Today's movie is as magical as could be, revealing a few secrets of Hogsmeade in Universal Studios Hollywood.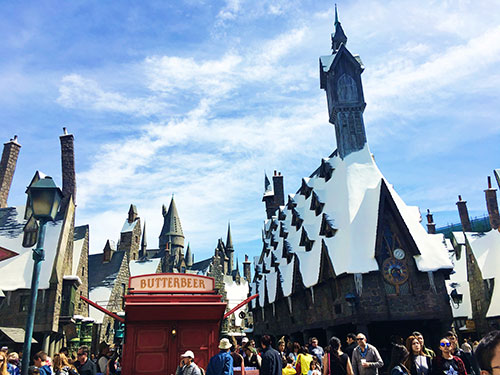 Alan Gilmore is here to share about real movie props and exciting artifacts you can find in Hogsmeade. Watch the video below to learn more directly from the art director of the Harry Potter films himself:
Your entire family will be amazed when they visit the Wizarding World of Harry Potter in Universal Studios Hollywood. It feels like you're taking a walk through the books and films themselves as you explore Hogsmeade. The designers have hidden all sorts of gems within the park, including movie props and interactive features. Here are just some of the secrets of Hogsmeade:
As you gaze in awe at the Hogwarts Castle, make sure to notice the Flying Car nestled precariously among the rocky cliffs in front. While flying cars may seem great, this particular one was hard to drive and ended up costing Arthur Weasley 50 Galleons for enchanting a Muggle item.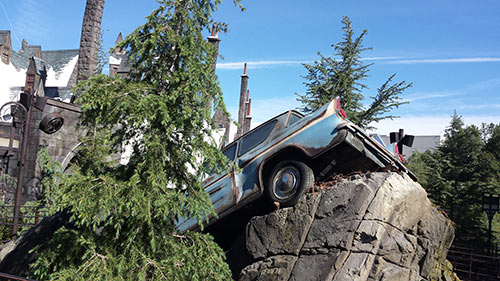 You won't want to miss the interactive spells hidden throughout the shops of Hogsmeade either. First, be a part of the wand choosing ceremony at Ollivander's shop. You may even be the lucky soul a wand chooses - if not, you can always buy your own wand of choice after. Once you have your interactive wand, keep an eye out for gold circles on the pavement outside of shops. You'll find the wand movements and spell incantations in these circles. Simply point towards the shop display and repeat the spell while moving your wand just so. You'll be amazed to find things start bubbling, spinning and talking!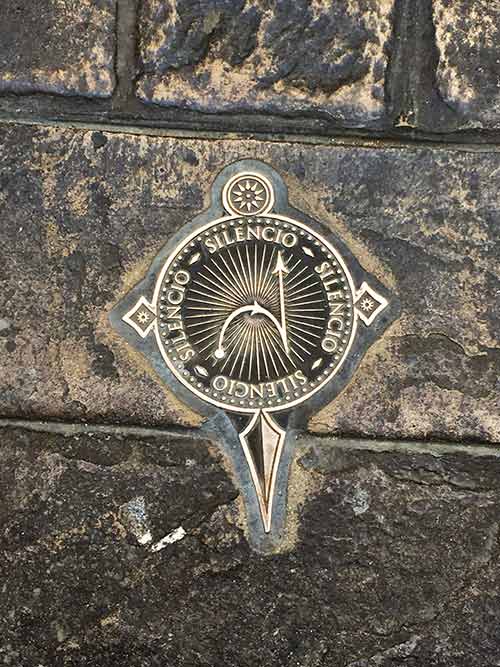 While you are casting spells at each shop, you may notice some unique items from the Wizarding World in their display windows. A lot of these are recreated to look like items from the movie, but some are actually props from the movie. Most notably, you can find Hermione's gown from the Yule Ball on display at Gladrags Wizardwear. Take a step into the clothing shop and you'll notice Cho Chang's dress from the Yule Ball as well as countless bolts of fabric used for costumes in the Harry Potter films.
No trip to the Wizarding World of Harry Potter is complete without visiting the Hogwarts Castle. There is nothing quite as enchanting as being able to stroll through the castle corridors and classrooms yourself. The Defense Against the Dark Arts classroom holds many magical items. Take special note of the blackboard and school desks as they are both actual props from the Harry Potter films.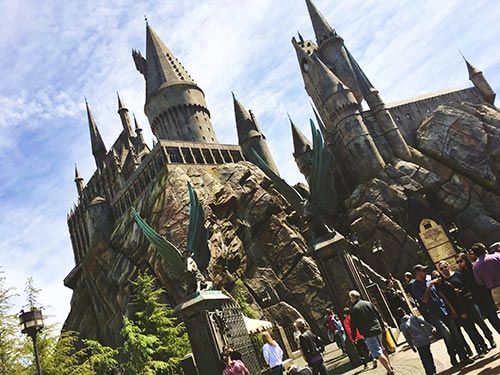 While exploring the castle, you'll find yourself in Oxford Corridor. This is the corridor that holds the entryway to Dumbledore's office. You'll also notice a few statues in the corridor, one of them portraying the Architect of Hogwarts himself. He is easily identified as he holds a small scale of the castle in his hands and the animals representing each house rest at his feet.
Last but not least, take a few minutes to examine the portraits that line the halls of Hogwarts. Among the famous wizards and witches depicted, you may just notice a Muggle. Not an ordinary Muggle, of course, but Stuart Craig. If you didn't know, Craig is the designer that worked on all of the Harry Potter movies. It seems fitting that the Muggle who helped bring the Wizarding World to life has a spot among famous magical beings.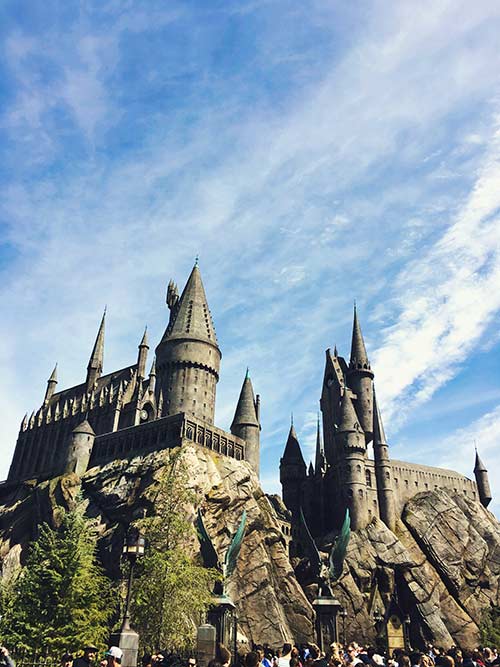 As you can see, it's important to keep your eyes open when visiting the Wizarding World of Harry Potter at Universal Studios Hollywood. There is magic to be found in every detail! You'll appreciate the secrets of Hogsmeade even more when you save on your next trip to Universal Studios Hollywood. Book your package online now or by giving our travel experts a call at 855-GET-AWAY.

Check out these other great articles: