Disney Cruise Line just announced their new itineraries for summer 2017 and there is some really great news for the West Coast. There will be three roundtrip sailing options aboard the Disney Wonder available out of San Diego for 2017. There will be one 5-night sailing, one 3-night sailing, and one 2-night sailing before the Disney Wonder heads north to Alaska for 5-night, 7-night, and 9-night itineraries. There is also one California Coast Cruise that will depart from San Diego before porting for the summer in Vancouver, British Columbia.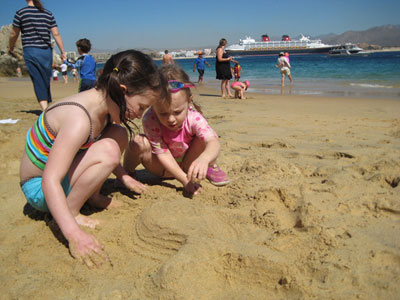 Pricing for these sailings will be available later this week, and of course, varies depending on room type, travelers and availability. These cruises will first be available to Gold and Platinum Castaway Cay Members, who may begin booking their cruises tomorrow. These itineraries will be available to all guests on Thursday, April 14. You'll want to book as soon as possible, because Disney rarely offers West Coast cruises, and when they do, they sell out quickly! To help you get a head start on your Disney West Coast Cruise, we put together the dates and ports for you. Use these dates to check your calendar and get your crew together:
5-Night Baja Cruise May 7 - 12, 2017
Sunday, May 7: San Diego, CA
Monday, May 8: Ensenada, Mexico
Tuesday, May 9: At Sea
Wednesday, May 10: Cabo San Lucas, Mexico
Thursday, May 11: At Sea
Friday, May 12: San Diego, CA
2-Night Baja Cruise May 12 - 14, 2017
Friday, May 12: San Diego, CA
Saturday, May 13: Ensenada, Mexico
Sunday, May 14: San Diego, CA
3-Night Baha Cruise May 14 - 17, 2017
Sunday, May 14: San Diego, CA
Monday, May 15: Ensenada, Mexico
Tuesday, May 16: At Sea
Wednesday, May 17: San Diego, CA
California Coastal Cruise May 17 - 22, 2017
Wednesday, May 17: San Diego, CA
Thursday, May 18: At Sea
Friday, May 19: San Francisco, CA
Saturday, May 20 and Sunday, May 21: At Sea
Monday, May 22: Vancouver, Canada
These cruises can only be booked over the phone. If you've sailed with Disney Cruise Line and are a Gold or Platinum Castaway Cay Member, be sure to give our agents a call tomorrow. Otherwise, be sure to call our agents first thing Thursday, April 14 at 877-510-2929.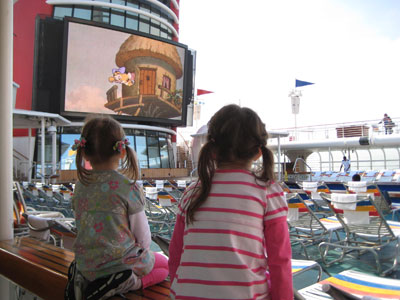 A West Coast Disney Cruise is an awesome experience. So rarely do we have Disney Cruise Line just a quick drive from the Disneyland Resort! For the ultimate Disney vacation combine one of the Disney Cruise Line itineraries with a Disneyland Resort vacation! Remember, with Disney Cruise Line, you don't have to pay for your entire cruise up front. You can make a deposit and keep making payments throughout the year. Once aboard, you'll love Disney's rotational dining where you get to experience incredible and interactive restaurants, mixing and mingling with Disney Characters, watching Broadway caliber productions and first run movies at sea, and so much more. Our agents would love to help you make your Disney cruise dreams a reality!
Call 877-510-2929 to book your Disney Cruise!
Check out these other great articles: