Let's face it; some times preschool kids just can't keep up with the big kids at the Disneyland Resort. But that's okay! With all the shows and parades Disneyland and Disney California Adventure Park have to offer, there is still plenty of excitement for tiny tikes even while they rest.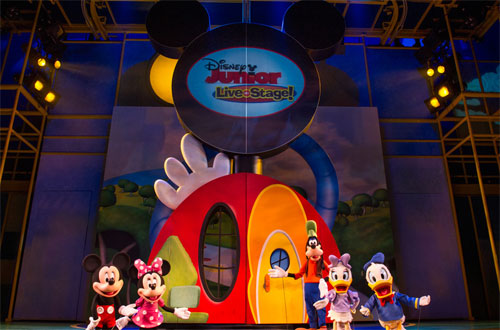 Image credit: Disney Parks Blog ©Disney

One fantastic show in particular that was designed with tots in mind is Disney Junior – Live on Stage! This show, featuring Disney Juniors' favorite characters, debuted in 2003 and has now been reimagined to include some of the channel's latest friends from the hits Sofia the First and Doc McStuffins, along with returning stories from Mickey Mouse Clubhouse and Jake and the Never Land Pirates. The brand new stories went live just a few weeks ago.

As silly as it may be for a grown woman to say this, I am really excited about the new additions! I have a 3-year-old niece who loves Sofia the First and Doc McStuffins and I always get sucked into watching these shows with her. They are adorable programs and are full of great messages for kids.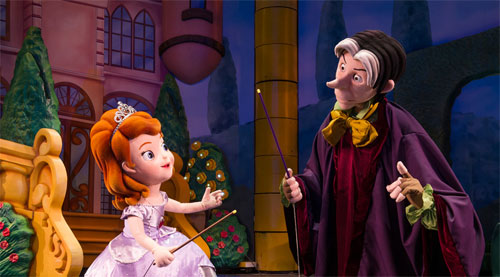 Image credit: Disney Parks Blog ©Disney

Disney Junior – Live on Stage! has had great reviews since it opened, but people from California to Florida (where the show was also revised) are now raving about the family fun the new show offers.
"Children will adore seeing their newest friends from Disney Junior onstage in our show," said Elissa Hogan, Creative Director for Disney Junior – Live on Stage! "We really bring those characters to life. There's great music. There are great stories, and there are adventures children really get to be a part of."

The show runs inside Disney California Adventure Park six times during the day and lasts about 23 minutes; great break time! The times are subject to change, so check the schedule when planning your day. You will find the show inside Hollywood Land and it is recommended that you show up 15 minutes early.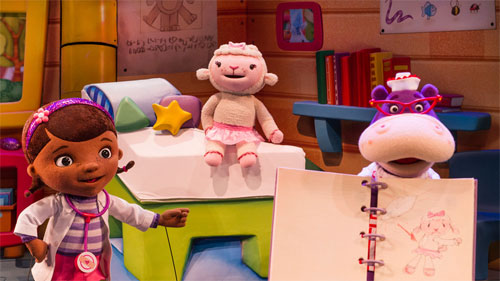 Image credit: Disney Parks Blog ©Disney

Book your next Disneyland vacation for you and your young ones online or call 855-GET-AWAY to speak with a live agent. We'd love to help you make your Disneyland vacation dreams come true!

Check out these other great blog articles:
Disneyland Travel Tips for Tiny Tykes
Disneyland Vacation: Let the Countdown Begin
How to Take the BEST Vacation Photos