UPDATED JANUARY 2019 The Disneyland Resort is changing, with new experiences and attractions being released each year. One such change is the new Pixar Pier at Disneyland, coming in 2018. Read everything we know about the new Pixar Pier here!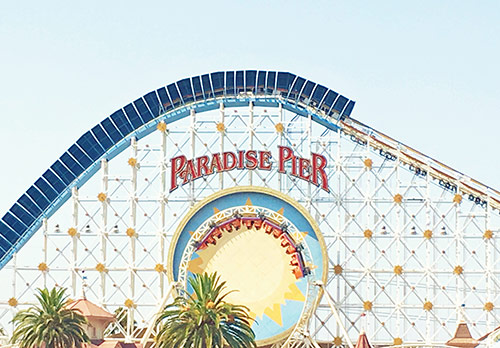 Shh. Do you hear that? It's the winds of change. While Randall may have been talking about the top scarer, we're talking about the winds of change coming to Disneyland in 2018. This year's D23 Expo revealed some big surprises coming to the Disneyland Resort, including new Pixar experiences.
The biggest of the Pixar experiences announced will be the new Pixar Pier at Disneyland, set to open summer of 2018 inside Disney California Adventure Park. UPDATE AS OF FEBRUARY 2018: Pixar Pier will be opening on June 23, 2018. We are so excited for this change and can't wait to see how Paradise Pier will be transformed to highlight the magic of Pixar. The new Pixar Pier at Disneyland changes are detailed below, while all other changes coming to the Disneyland Resort can be found here: Your Guide to Changes Coming to Disneyland.
New Pixar Pier at Disneyland Details:
New theming. Paradise Pier is set to transform into Pixar Pier by summer of next year. The brand-new look will focus on some of our favorite Pixar stories with a touch of whimsy. The current concept art details a seaside theme, with touches of Pixar character and styling throughout. We can't wait to see more concept art detailing the theme of the new Pixar Pier at Disneyland in the coming months.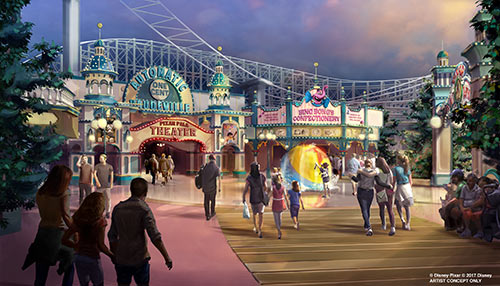 Photo Courtesy of Disney Parks Blog
Meet-n-greet opportunities. Characters from The Incredibles, Inside Out and Toy Story will be featured in the new Pixar Pier at Disneyland. You'll want to have your camera and autograph book ready at all times. Whether you're meeting your favorite toys, a stretchy super hero or an emotion itself, you're going to love the character opportunities in Pixar Pier.
A new attraction. There will be a new Inside Out-themed attraction coming to Pixar Pier after its opening date, on top of California Screamin' being rethemed to the Incredicoaster. The gondolas of Mickey's Fun Wheel will also have new Pixar-themed artwork, although Mickey's face will remain the icon for the attraction. This summer is an exciting time to visit Disneyland!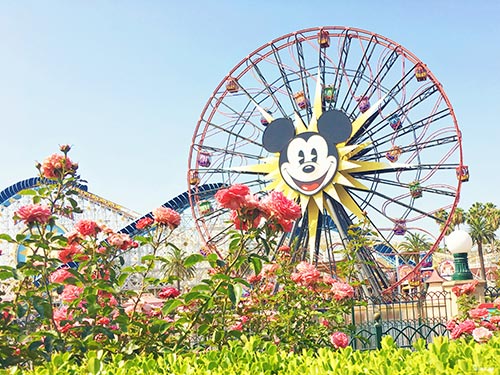 Pixar Fest 2018. To celebrate the new Pixar Pier at Disneyland, the first-ever Pixar Fest will be held in the summer of 2018. This celebration of Pixar will bring some of our favorite Pixar moments to both parks. Disneyland will have special Pixar-themed fireworks along with the Pixar Play Parade. That's right, the Pixar Play Parade is moving across the Esplanade. Which means only one thing for Disney California Adventure…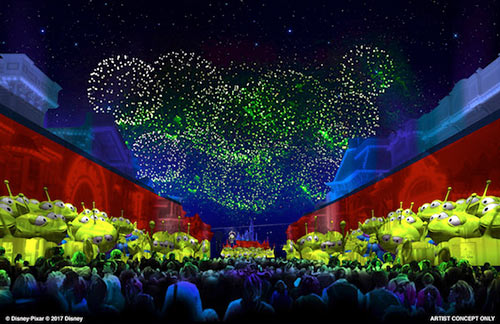 Photo Courtesy of Disney Parks Blog
Paint the Night Parade. That's right, the parade that showcases amazing technology and catchy theme song will be returning to the Disneyland Resort! However, since the Pixar Play Parade will be moving to Disneyland, the Paint the Night parade will be playing in Disney California Adventure. It's set to debut in Disney California Adventure with the Pixar Fest on April 13, 2018. We know that for some of you, this is the most exciting part of the new Pixar Pier at Disneyland and its accompanying announcements. We can't wait to do this again with the Paint the Night Parade next year!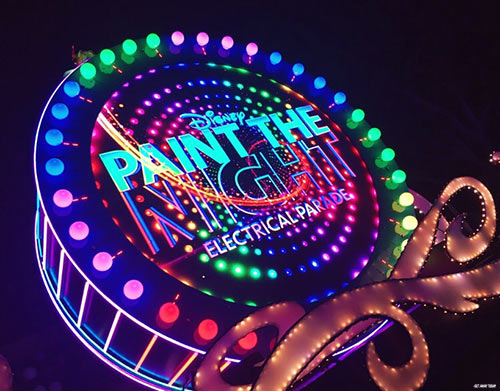 The next few years will be an exciting time for the Disneyland Resort, with new Halloween Time experiences this year, Pixar Pier debuting June 23, 2018 and Star Wars: Galaxy's Edge opening in 2019. What's even more exciting is that you can book your 2018 Disneyland package now!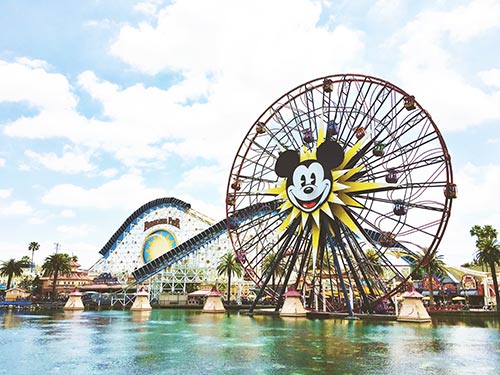 You can book your 2018 package now to lock in the best price without paying for it at once. Just use our Layaway Plan – requiring only $175 down at time of booking – to lock in your discount Disneyland tickets and reduced hotel rates for next year. Your final payment won't be due until five days before you leave, giving you up to a year and a half to save depending on your vacation date. Which is why it's the perfect time to book your 2018 vacation to experience the new Pixar Pier at Disneyland! Book online or give our Disney experts a call at 855-GET-AWAY.

Check out these other great articles: