You don't need a wand or spells to see how much fun our guests have on their vacations. For today's #FanFriday, we're showcasing our past Winner Wednesday winners so you can see just how magical vacations from Get Away Today are!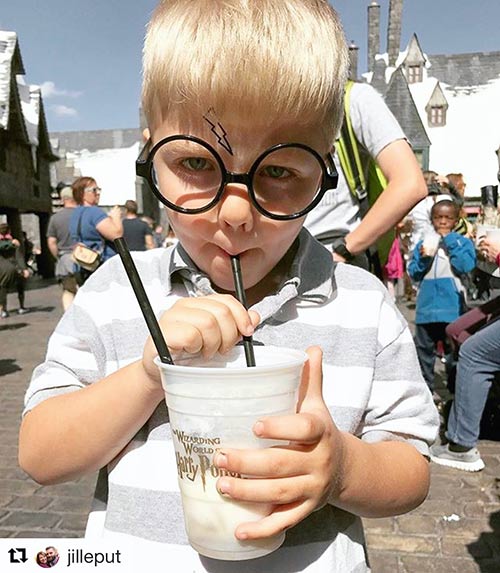 "Harry Potter Land!! This little guy was in heaven! And what is a trip to Harry Potter land without Butterbeer! We seriously drank so much of it during the day, it was a little ridculous... #harrypotterland #boundingbear #putnamsgotosocal2017 #potterboudning #harrypotter fan #harrypotterkidfan #harrypotterglasses #getawaytodaywin"
- via @jilleput on Instagram
Yer' a wizard, Harry! The fact that he's enjoying his Butterbeer so much qualifies him as The Chosen One in our minds. Don't forget that today is the one year anniversary of the Wizarding World of Harry Potter in Universal Studios Hollywood. You can celebrate by planning a Universal Studios Hollywood vacation or making our Harry Potter inspired Butterbeer cupcakes.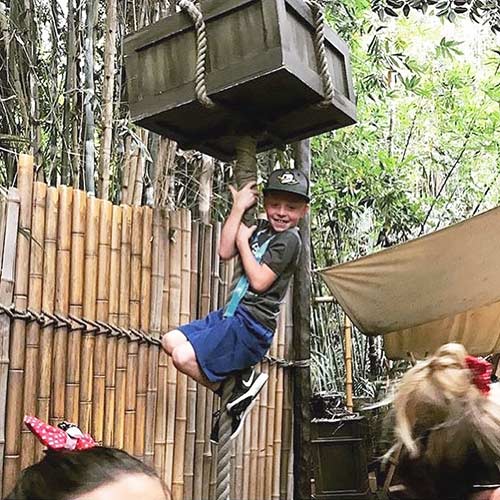 - via @hilarymast on Instagram
Don't worry about this one - he's hanging in there just fine! We love everything you can do in Adventureland at the Disneyland Resort. For ideas, check out our One Minute Guide to Adventureland here.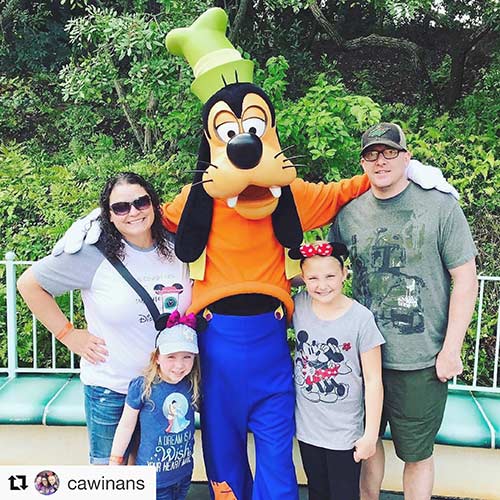 - via @cawinans on Instagram
Family pictures can't get much 'Goofy'-er than this! It's always fun when you can get the whole family in the picture at Disneyland. That's why we love the Disneyland Photopass! For tips on using Photopass, read our Disneyland Photopass: 5 Things You Need to Know article.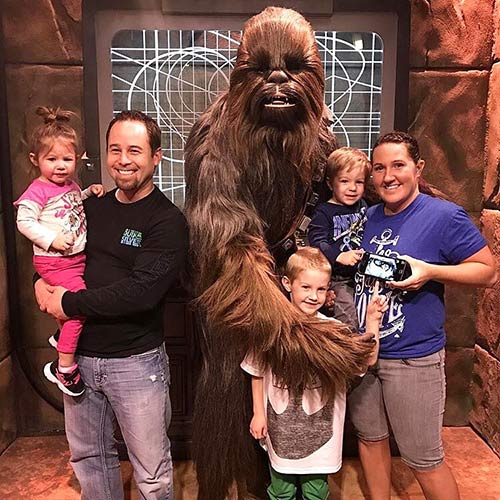 "May the 'Fourth' be with us!"
- via @baylee-jo13 on Instagram
Congratulations on the new Jedi coming to your family! The out of this world baby announcement deserves a celebration. And no Star Wars themed celebration is complete without our DIY Chewbacca Cupcakes.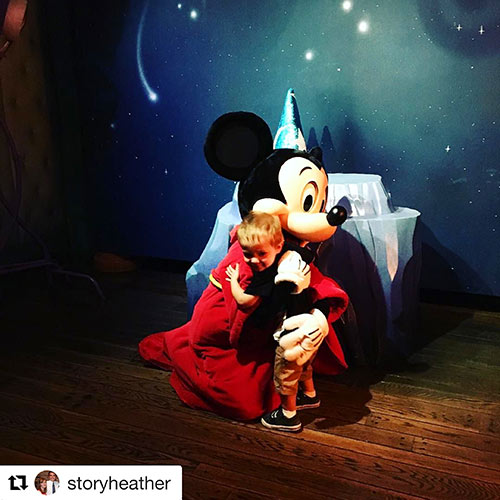 - via @storyheather on Instagram
This picture tugged on our heart strings. There's nothing more magical than little ones meeting Mickey! The best part is that you can get your kids just as excited for saving for a Disneyland trip with our Free Disney Vacation Savings Box. They'll appreciate meeting their favorite characters even more when they know they helped save for it!
These pictures make it easy to see why the best part of our Wednesdays is scrolling through all the smiling faces on their vacations! We at Get Away Today always feel lucky to be a small part of so many great memories. If you're planning your next family trip, don't forget to visit our website or give us a call at 855-GET-AWAY. We offer everything from discount Universal Studios Hollywood tickets to discount Disneyland packages.

Check out these other great testimonials from our guests: