"My son and I had a great vacation at the Disneyland Resort. The location of the Fairfield Inn Anaheim Resort is perfect. The rooms are great and the ENTIRE hotel staff is very friendly and professional. The staff at the front desk, the staff cleaning the rooms, the staff manning the front doors, the staff parking cars, and even the folks at the parking lot kiosk were incredible. The staff was quick to tell everyone 'Have a great day' when you left in the morning and they were there to tell all of us 'Welcome Back!' in the evenings. Must be a great management team running the show here because their staff is top notch and genuinely happy and friendly. With the volume of guests that check in and out of this hotel due to the fact that it is right across the street from Disneyland, it definitely was a pleasant surprise to receive such personable service during our entire stay."
- Jerry M.
"I am a frequenter of 5 star hotels and Hyatt Place Anaheim rates just as high as those places on my scale! We had a Queen with bunk beds and it was perfect for kids and privacy for adults. The breakfast was far above the standard free breakfast. More importantly, the professional staff that made you feel like a valued guest, meeting your every need, friendly with each interaction, and overall exceptional customer service is what makes this hotel stand out from the rest! The staff works so hard, from front desk to maids, I am utterly impressed!"
- Ariel B.
"Loved being so close to the park at the Castle Inn! The first few days at Disneyland was so hot, it was nice to be within walking distance to come back and rest! Beds were comfy! Staff was very nice!"
- Lorna S.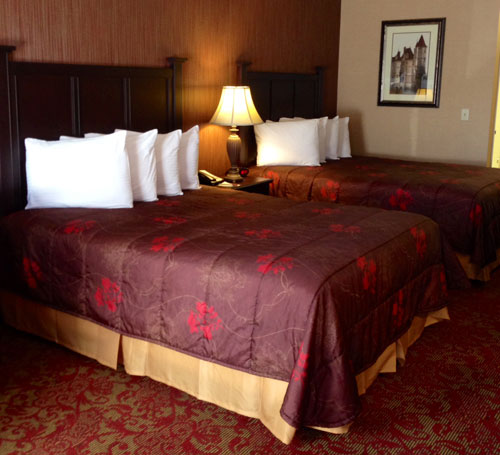 "My family spent 5 nights at the Clarion Hotel just a few weeks ago and it far exceeded my expectations. I read some reviews and was a little worried but we had a great stay. The staff was very professional, helpful & friendly. Especially the waiters at the buffet! Our room was clean and the beds were quite comfy. Our family wasn't too concerned about how nice the hotel would be since we were going to be at Disneyland for most of the time but for the time we did spend at the hotel it was very nice & we would totally stay here again. Great for the price!! Thank you Get Away Today for an incredible trip. We will be back."
- Jenni B.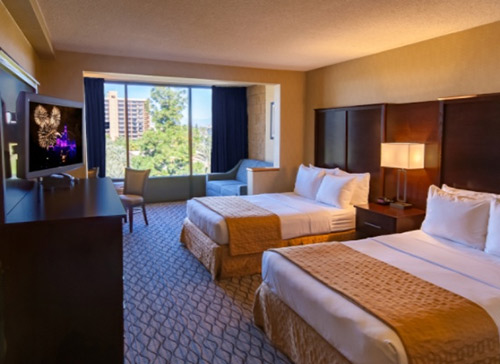 "I loved staying at the Anaheim Wyndham Garden Grove! It was a very nice hotel. They have a shuttle right outside that runs every half hour to Disneyland and picks up from Disneyland as well. The room was clean and comfy and quiet. The breakfast buffet was AWESOME!! Tons of good hot food to pick from. The staff was also very friendly. I was very pleased with this hotel and it will definitely be a hotel I look into first when going anywhere!!"
- Amy W.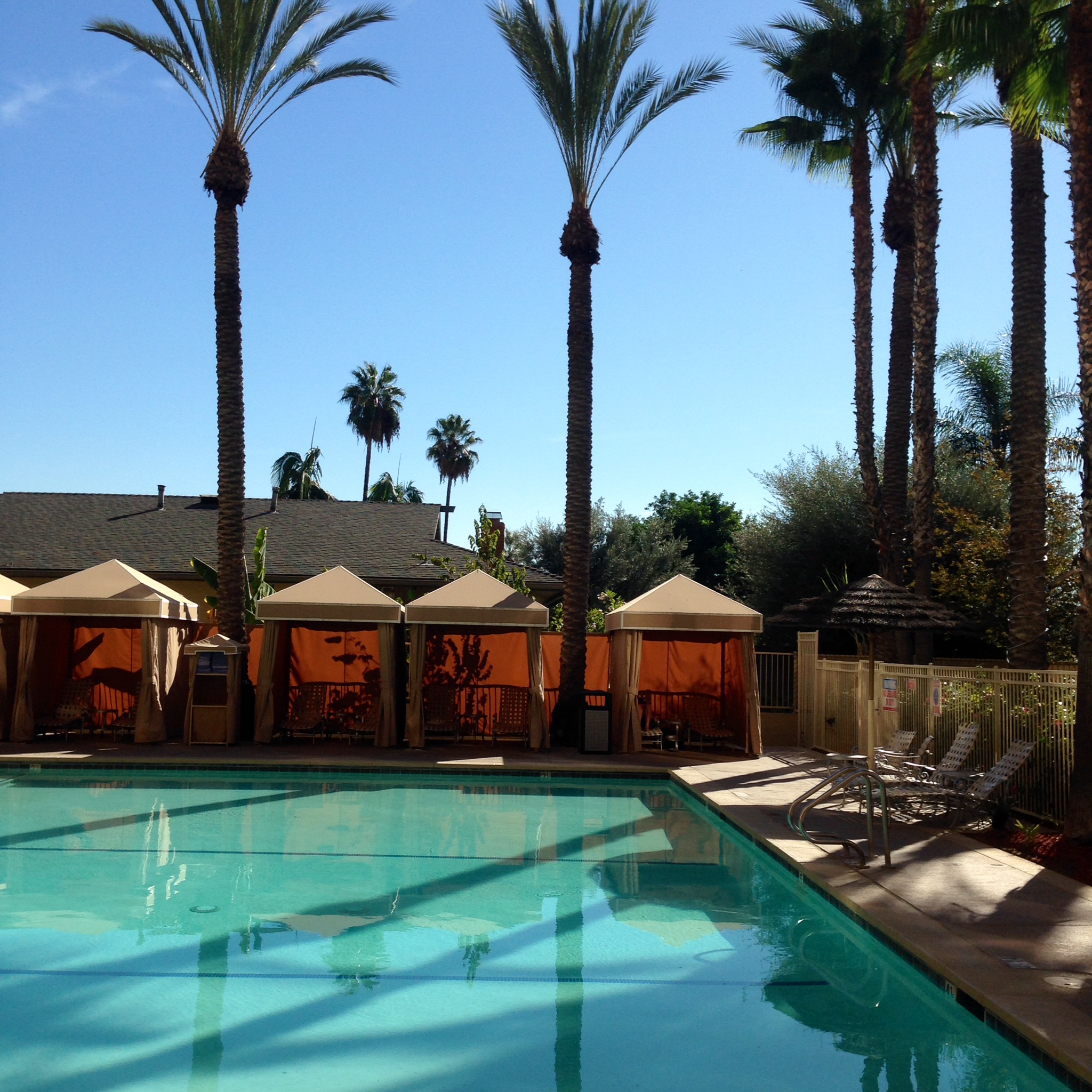 "We absolutely loved the Hilton Garden Inn. Rooms were a decent size, the room was very clean and we had no issues with the room itself. I love that the Hilton has charging stations build in for all devices! That was very awesome!"
- Shereen C.
Our hotel partners love Get Away Today guests and want to help make your vacation magical! So many of our hotel partners offer exclusive perks only for Get Away Today guests! Free breakfast, free parking, extra night free rooms and so much more are just some of things you can expect when booking with Get Away Today. Not only that, but all of our travel agents have visited all of our hotels in the Anaheim area to help find the best hotel for you and your family. Book your Disneyland package online or call our travel experts at 855-GET-AWAY.