"I love using your service! The hotel was awesome and I couldn't have asked for a better trip! I have used you guys 3 other times and tell my friends and family to use you as well. 5 stars!
-Barbara H."
"We had a wonderful spring break at Disneyland. The hardest part was when we had to leave. Planning our vacation with Get Away Today turned out great. They had the motel reservations taken care of and it was exactly as described on their website. We picked up our tickets for Disney at the ticket booth with no problems at all. We also were able to get a good rate for our hotel even though it was spring break. We can't wait to plan our next Disney Trip with you.
Thanks Again,
The Lile Family"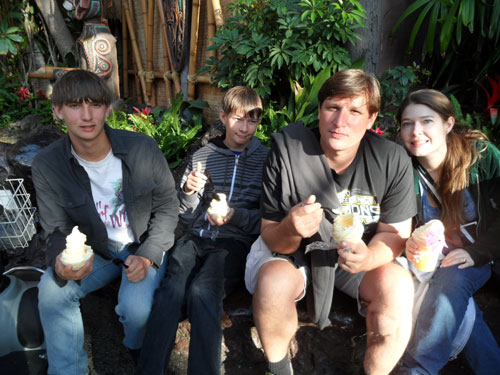 "We had a real nice vacation. I am very pleased with Get Away Today. The hotel was nice and just across the street from Disneyland. Checking into the hotel and getting our tickets for the park was quick and easy. When I plan my next vacation, I will definitely be contacting Get Away Today!
-Timothy H."
"We finally took the trip to Disneyland. All I can say is why did we wait so long? My 6 and 2 year loved it, and booking through getawaytoday.com made it simple and affordable. We stayed at the Desert Palms Suites and it was perfect, hot breakfast every morning, 5 minute walk to Disney, and great rooms. Thanks getawaytoday.com, we are already planning the next trip.
Thanks,
Jeremiah S."
Finding the perfect hotel for the perfect family vacation is our specialty! Let us help you book your family's Disneyland vacation. Check out our 3rd, 4th and 5th night free hotel specials, discount tickets and exclusive offers to save the most on your vacation. Book online or call our Disney Experts at 855-GET-AWAY.

Read more about what Get Away Today guests are saying:
Happy LEGOLAND Vacations
A Truly Magical Vacation
Layaway Plans - Sharing the Good News