Last week we had our annual
San Diego
Day, which has pretty much become a Get Away Today holiday! Some of our best San Diego hotel and attraction partners stopped by to update our staff on all that's going on in one of our favorite destinations. Our contacts from the following San Diego hotels and attractions all stopped by:
San Diego Convention and Visitors Bureau
San Diego Speedboat Adventures
Bahia Resort Hotel
Catamaran Resort Hotel
Manchester Grand Hyatt
Doubletree by Hilton San Diego Hotel Circle
and
SeaWorld San Diego
We learned all sorts of things, like the San Diego Speedboat Adventure is getting a new 16-passenger speedboat this summer and the Bahia Resort is going to have Brazilian themed beach parties for hotel guests similar to the Hawaiian Luaus the Catamaran Resort holds during the summer. We also learned the Manchester Grand Hyatt is almost complete with a major room renovation at their already spectacular hotel and that SeaWorld is getting a new show, Madagascar LIVE! Operation: Vacation AND a new water park, Aquatica this summer! It's easy to see why San Diego is truly one of our personal favorites and most popular vacation destinations.
After the updates, SeaWorld San Diego brought out some real party animals and our staff had a blast getting up-close-and-personal with our new friends. Here are some of our favorite pictures from the day: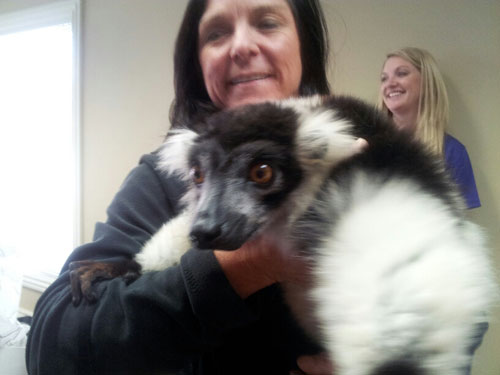 We loved this lemur!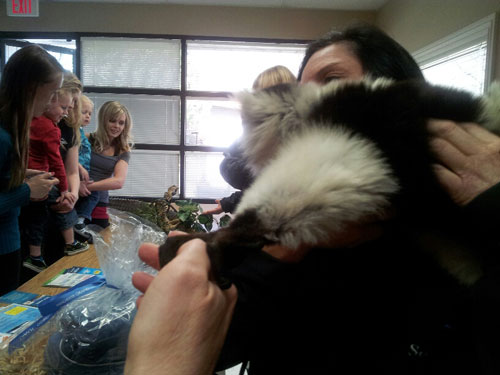 And the lemur loved us - have you ever held hands with a lemur???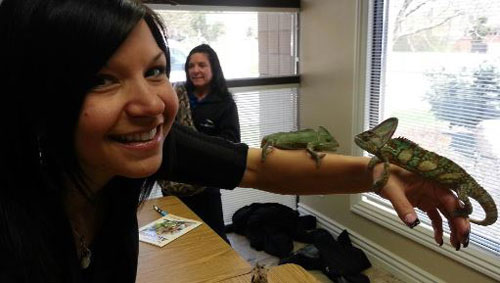 These chameleons were awesome!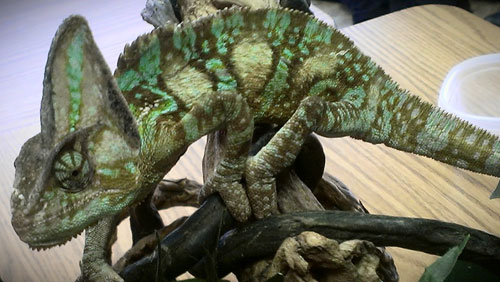 Their coloring was so cool and we got to see them eat, which was just as cool.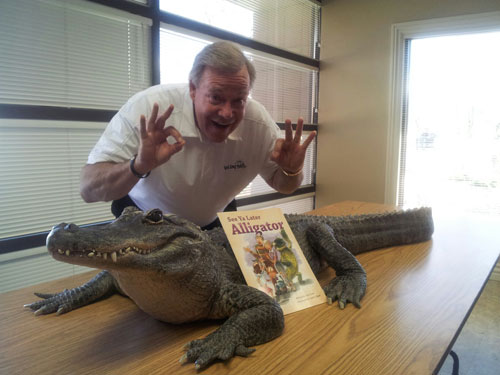 Get Away Today founder and "See Ya Later Alligator" author, Chuck Smith was pretty excited this alligator stopped by our office!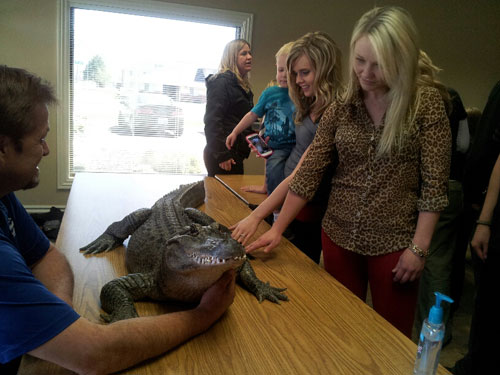 It's not every day that a six foot alligator takes over your lunch table!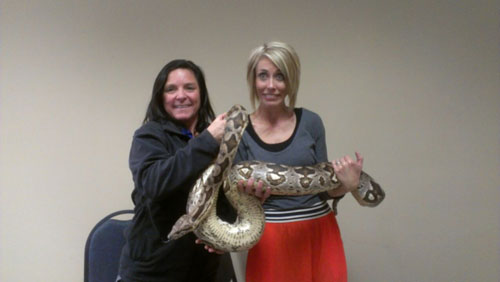 Jennifer Dunyon, our VP of Communications, is one brave woman!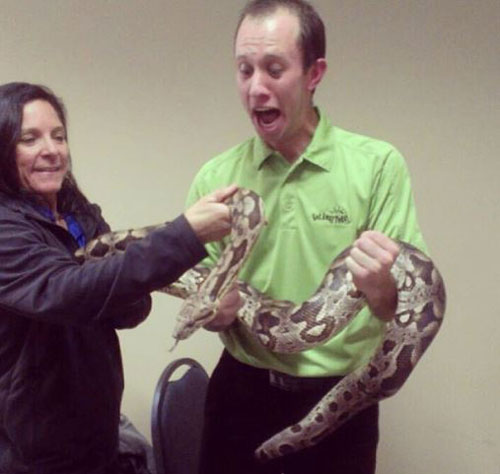 Kody, our Executive Assistant is pretty brave too!
Be sure to make your own fun in San Diego! In addition to San Diego visiting us, our staff visits San Diego each year to experience all of the best there is. Our Reservation Specialists are ready and excited to give you personalized recommendations for your San Diego vacation! Or, play around on our website and book your San Diego vacation online. Better yet, grab some of your best friends and family, and book up to four rooms online for an unforgettable San Diego vacation get together!

Check out these other great blog articles:
Some of our Favorite San Diego Hotels
Residence Inn Mission Valley: Room Tour
Get Away Today Visits San Diego and SeaWorld