October is National Cruise Month and Disney Cruise Line is continuously ranked among the best cruise lines for families. Their attention to detail is unmatched and Disney magic abounds. One of the questions we get asked the most is how to save on a Disney Cruise. The best way to save on a Disney Cruise is to book early. Earlier this month Disney released their itineraries for early 2017 and there are some great ones.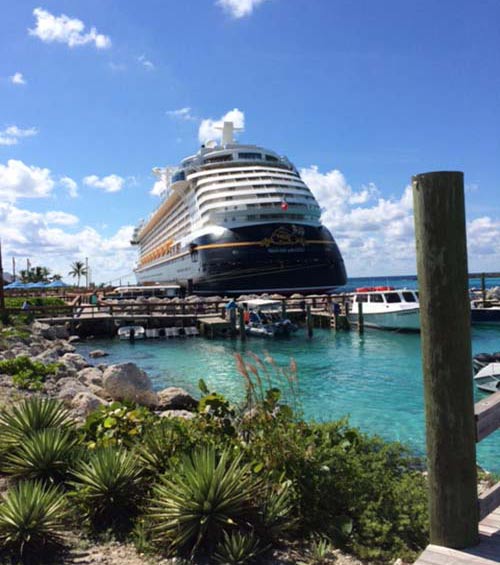 Disney Cruise Line has four ships and each has that Disney touch throughout. All four ships feature awesome water slides, themed rotating restaurants, first run Disney movies, Disney Characters onboard, incredible Broadway caliber productions and even fireworks at sea. With all of their similarities, each of the four ships has
its own itineraries for families to choose from. Here's a quick overview of each of the four Disney Cruise ships and their itineraries for next year and into 2017:
Disney Magic: Although it's the oldest of the four ships, it underwent a complete renovation recently, and has some of the newest features. Kids love the themed kids areas; Andy's Room, Pixie Hollow and MARVEL's Avengers Academy. The Disney Magic sails a combination of Bahamian, and Eastern, Western and Southern Caribbean itineraries in various lengths out of Miami, Port Canaveral, and Puerto Rico. It will also spend summer 2016 on various European voyages, including Frozen inspired sailings to Norway and Iceland. The Disney Magic is a more intimate ship. In early 2017, the Disney Magic will sail a number of three, four and five day Bahamian and five day Caribbean itineraries from Miami in January through April. In May the Disney Magic will head south to Puerto Rico for a handful of 7-night Caribbean cruises.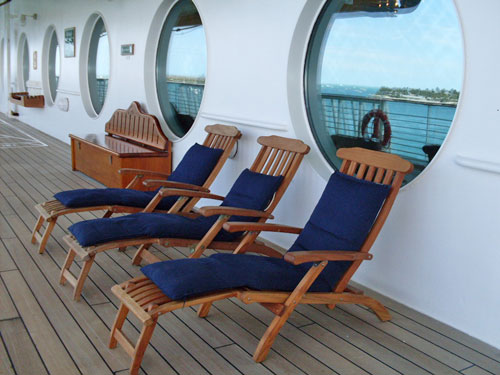 Disney Wonder: This is the second oldest ship and at one time was an almost identical twin to the Disney Magic. The Disney Wonder shares two of the three restaurant themes and similar common and play areas. The Disney Wonder could easily be called the Disney Wander as it travels to different areas of the globe as the other three Disney Cruise ships. Next year it will once again sail the Alaskan and California coast lines with a couple of sailings through the Panama Canal. The Disney Wonder also will spend some time in Galveston, TX where it will offer Bahamian and Western Caribbean cruises, and in Florida for more Bahamian and Caribbean sailings.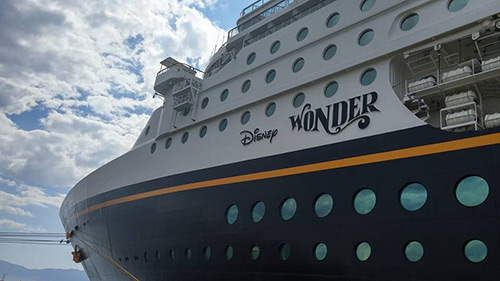 Disney Dream: The Disney Dream was the first of the Disney Cruise mega ships and set sail for the first time in 2011. The Disney Dream ports out of Cape Canaveral, just about an hour from Walt Disney World and rotates between three and four day Bahamian cruises. There are three different itinerary choices and each offers a stop at Disney's private island, Castaway Cay.
Disney Fantasy: The Disney Fantasy first set sail the year after the Disney Dream and is its sister ship. The Disney Fantasy currently makes 7-day trips rotating between Eastern and Western Caribbean cruises. These Eastern Caribbean cruises generally include three days at sea with stops in Tortola in the British Virgin Islands, St. Thomas in the US Virgin Islands, and Disney's Castaway Cay. These Western Caribbean cruises mostly include ports in Cozumel Mexico, Grand Cayman, Falmouth Jamaica, and Castaway Cay with two days at sea. There are a handful of 2016 itineraries that replace a day in Jamaica with a Star Wars Day at Sea.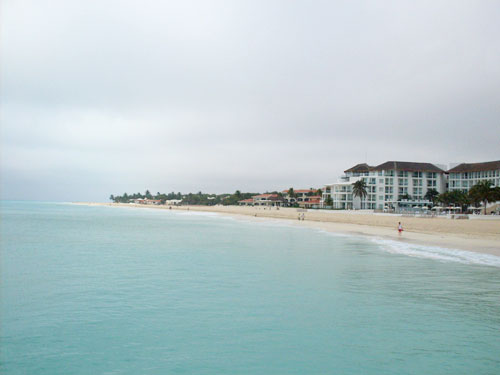 There is still time to book your 2016 Disney Cruise, but for the most time and availability, you can book ahead into 2017. If there's a particular date, itinerary or ship that you are interested in, we're here to help. Call our Disney Cruise experts at 877-510-2929 for personalized help with your vacation. We will help you find the perfect cruise for your family.
Check out these other great articles: