Our Sheraton Universal Hotel room tour will show you what it's really like to stay at this popular Hollywood area hotel. Watch our video to get an overall feel of the guestrooms and learn more about the Sheraton.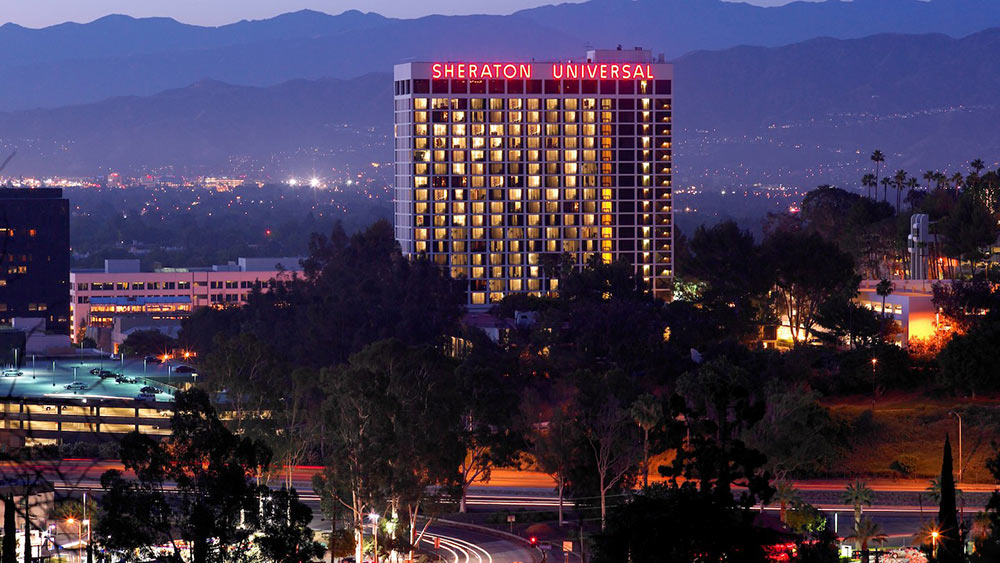 Photo courtesy of Sheraton Universal Hotel
One of the most popular hotels near Universal Studios Hollywood is the Sheraton Universal Hotel. We recently stayed there to celebrate Grinchmas kicking off at Universal Studios Hollywood. It was such a magical experience! While we were there, we decided to make a video to give you an insider's view. Our Sheraton Universal Hotel room tour will show you exactly what our room looked like. We'll also share what we liked about it and what else we loved at the Sheraton Universal Hotel.
Sheraton Universal Hotel Room Tour
There you have it, our Sheraton Universal Hotel room tour. We hope it helps you decide if a stay at the Sheraton Universal Hotel is the right place for your next vacation. As you saw, our room was one with two double beds. There are also rooms with one king bed, so be sure to make your request when booking. Although room types are not guaranteed until check-in, the Sheraton always does its best to accommodate requests.
We think the Sheraton Universal Hotel is a great choice, even if you're only doing one day at Universal Studios Hollywood. In fact, we highly recommend it if you're doing one day at Universal Studios. You could chose to stay a couple of nights so that you as close to the action first thing in the morning, and then not worry about a long drive after an action packed day. That's how we like to do it. But if you had to stay just one night, you're sure to enjoy either a pre or post-stay at the Sheraton.
As a recap, here are some of the things we enjoy the most about the Sheraton near Universal:
Location: As one of two of the closest hotels to Universal Studios Hollywood, it's hard to find a better location if you're headed to the theme park. It's located on a bottom of a pretty steep hill, but it is walkable in about 5 - 7 minutes. Or, if you'd rather, there is a complimentary shuttle that you can catch roughly every 20 - 30 minutes.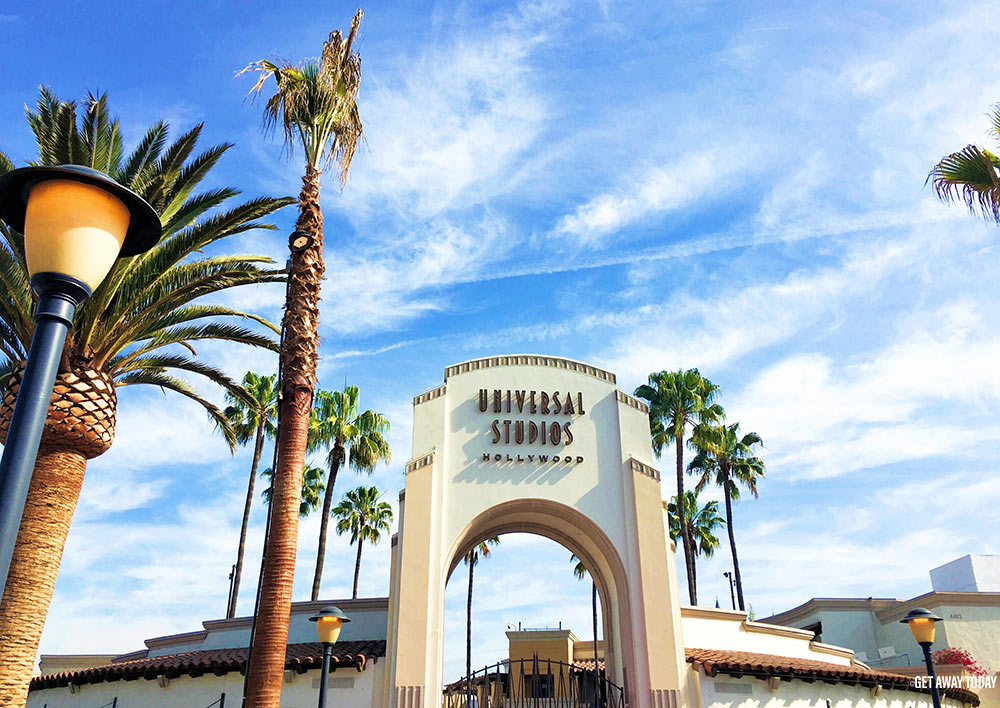 As you probably know if you follow us on Instagram, we LOVE Universal Studios Hollywood. The Wizarding World of Harry Potter, the Studio Tour, Minion Mayhem and more keep us coming back. There is always something going on and it just keeps getting better and better.
We also love that you're so close to Universal CityWalk. Some of our favorite stops there are Voodoo Doughnut, Pink's Famous Hot Dogs and LudoBird. We can always find something fun among the unique shops, and there's nothing quite like catching a movie after experiencing how they're really made after a day at Universal. With so many dining, shopping and entertainment options, it is nice to be just a few minutes from your hotel after a full day and night of fun.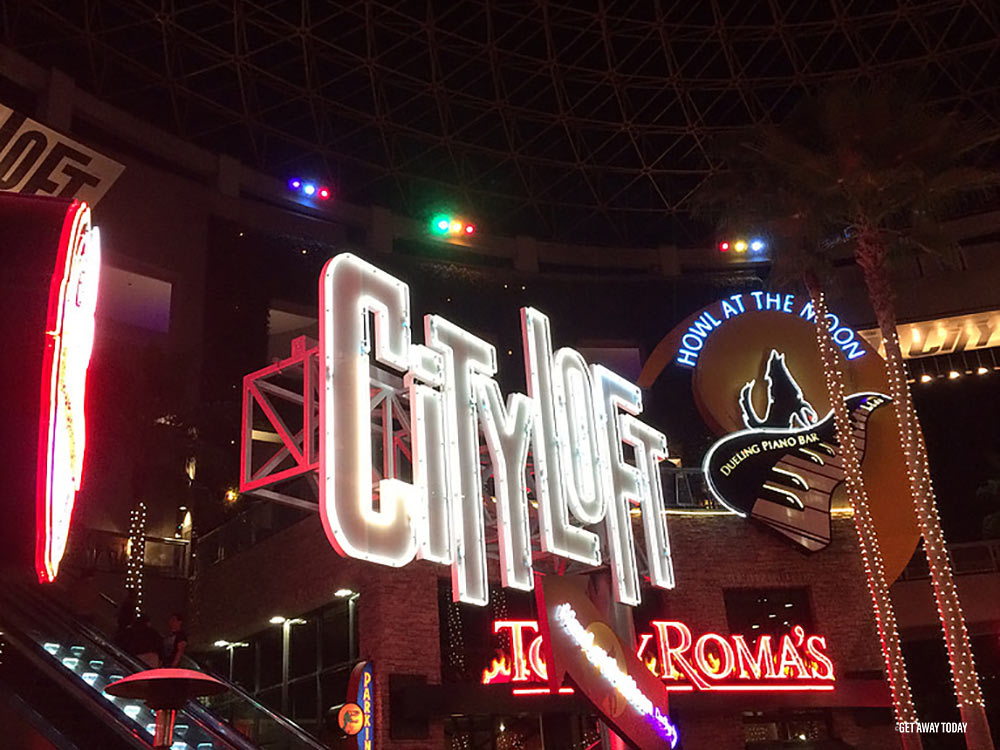 Amenities: The Sheraton Universal Hotel has one of our favorite pools in the area. It is large and has plenty of poolside seating. The poolside lounge serves up light Cajun inspired snacks. California's is their in-house full service restaurant that serves breakfast/brunch and dinner daily. We only dined here for breakfast one morning, but thought it was great.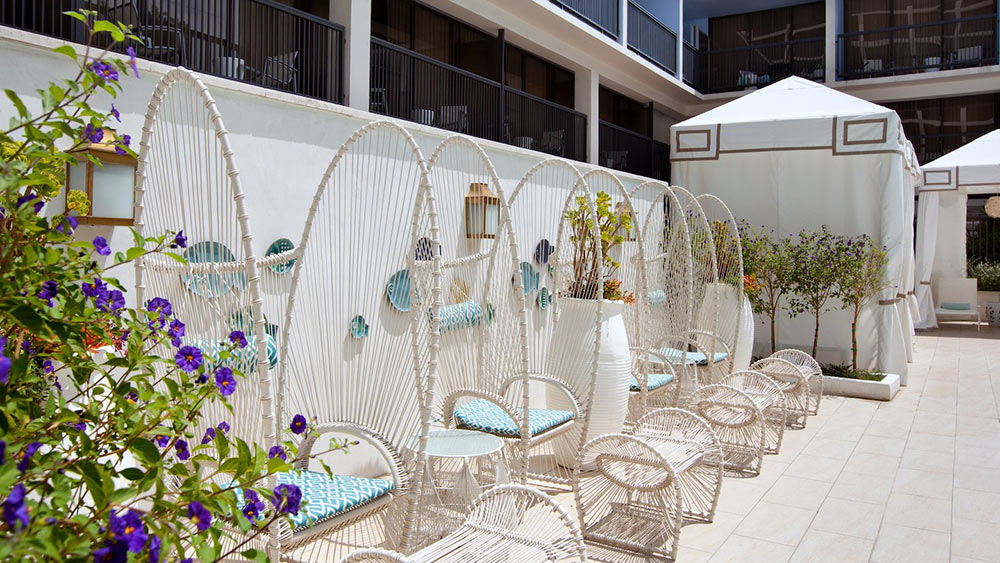 Photo courtesy of Sheraton Universal Hotel
Service: We can't mention our stay at the Sheraton Universal without talking about their staff. Their entire team of employees always makes us feel welcome. They are attentive and truly care about making your vacation awesome. It's one of the reasons why we choose to stay here again and again.
If you'd like to experience the Sheraton Universal Hotel for yourself, we'd love to help you get there. You can book your stay online, or you can call our agents at 855-GET-AWAY. Our packages at the Sheraton Universal Hotel include our discounted Universal Studios Hollywood tickets to make sure you can save the most money and have the most fun.