"We enjoyed our trip to
Disneyland
and the tips and tricks we used from Get Away Today. It was so easy to plan and book our vacation with no added pressure from a salesperson over the phone adding extra things we really didn't need. We saved about $500 using Get Away Today.
Thanks again,
Mary Edwards"
"We had a great stay at the
Desert Palms
and wonderful time at
Disneyland
. Initially we were a bit concerned as the person who checked us in said we needed vouchers for the hotel and the park, but your responsive staff assured us we were fine.
Thanks again and we can't wait to use you guys for our next Disney trip.
-Glen L."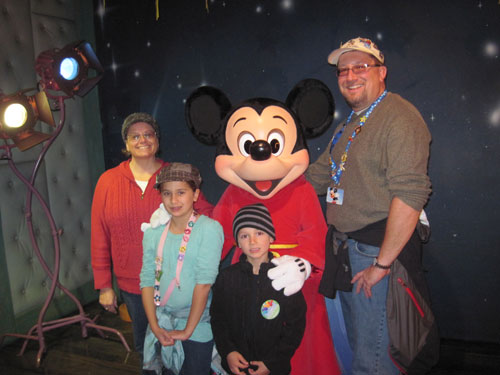 "We had a great trip! The kids had a great time and everything was perfect. Thanks!"
-Brad N.
"Thank you Get Away Today. Our vacation was fabulous. We had the best time. It was so good to not have to worry about any reservations or hotel rooms or Disney tickets, etc because you guys did all the leg work. We would show up and all the reservations and tickets and reservations were ready for us to use. This was one worry free trip. Thank-you.
-Kenneth and Sandra S."
"Thank you for a super fun time!!"
-Brett M.
"Thanks so much get away today! This is our 4th time booking through you guys and each time it has been great! You always offer the best deals on hotels and tickets. We always recommend you to all our friends and family, and will definitely book again for our next trip.
Thanks,
The Paxman Family"
"Thank you for the flawless arrangements made for our recent trip to
Disneyland
.
The electronic check-in was simple and worked without a hitch.. Our hotel rooms were one room apart as requested,
Disneyland
check-in was a brief stop and we were into the park. We had a wonderful time.
If Get Away Today managed the weather as well, the trip would have been absolutely perfect.
Thank you,
Dawna S."
We love hearing from our guests before, during, and after their fabulous vacations. We also love making smooth, affordable vacations a reality. With Spring Break just around the corner, you'll want to make sure you book your travel plans now. We'd love to help, so book online or call our Reservation Specialists at 855-GET-AWAY.

Read more from our valued Get Away Today guests:
Fantastic Vacation Experiences from Get Away Today Guests
Firsthand Get Away Today Experiences
Fabulous, Affordable Family Vacations
Sweet Somethings from Get Away Today Guests