"We just wanted to take a minute and tell you "Thanks" for an amazing vacation, with memories we will cherish for a lifetime. We can't express enough our gratitude to your amazing staff that was very knowledgeable in answering every "what if" question we had in planning our trip. They made terrific recommendations on which hotel to book and why along with great places to eat. The best advice being – it truly is worth the little extra you spend to stay on property to fully experience all Disney has to offer. We traveled with a 2 year old and the convenience of being on the park was well worth it and we are VERY glad we did. Overall – you guys are the best at what you do, the customer comes 1st and we felt that every step along the way. We truly are GetAwayToday fans and will gladly recommend you to our family and friends. Below we've included some of our tips and vacation photos."
Regards,
-Dustin and Emily C.
Staying on property vs. NOT:
We've been to
Disneyland
several times over the past 10 years and have never justified the cost at staying on property, until our last visit, where we stayed at the
Disney's Paradise Pier
. Since we now have a small child – we decided to give it a try. I'm happy to report, it was well worth it – we loved being so close, we loved the extended Disney experience through the hotel and all the perks that come along with being a park hotel guest was well worth the expense. We had no idea all that we've been missing all these years, but now we know…
Saving money with mealtime:
We discovered while at the
Paradise Pier Hotel
there is a local mini mart that delivered to the hotel (just ask the concierge for the #), which was awesome, since we didn't rent a car. Since we had a small fridge in our room we loaded up on; breakfast items, sandwich stuff, snacks and bottled water which really saved us in the long run.
Private shuttle with car seats:
Since we flew to Anaheim and didn't rent a car, we needed to find a shuttle that also provided a car seat. Through a Google search we came across Payless Airport Shuttle – which we used and were very pleased with the service/prices. www.paylessairportshuttle.com
Character Dining:
It really is the best way to get one-on-one personalized attention with your favorite characters is to dine with them. We did a breakfast and a lunch and it was by far the highlight of the trip.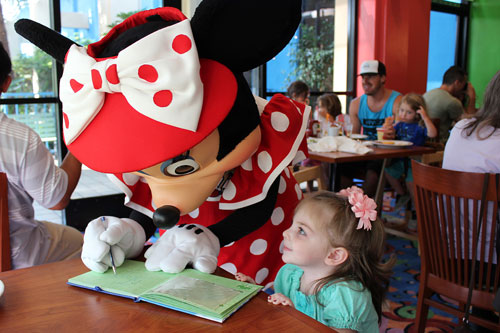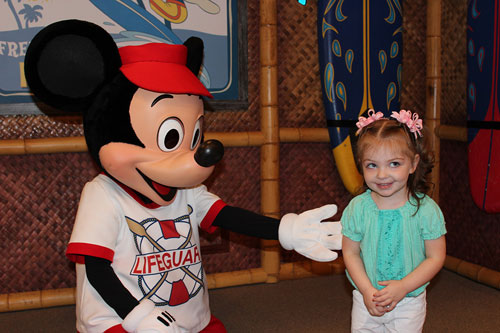 We love hearing back from our guests - especially when they have a fabulous experience at one of the Hotels of the Disneyland Resort! We know that when our guests stay at Disney's Paradise Pier, the Disneyland Hotel or Disney's Grand Californian Hotel & Spa, they will have a magical experience and make memories that will last a lifetime. Take our word for it and book your next vacation at a Disney hotel - we can't wait to hear all about it!

Check out what other guests are saying about their Disneyland vacations:
Wonderful Vacations with Great Pictures
Frighteningly Fun Halloween Time Vacations
Firsthand Get Away Today Customer Service Experiences
Get Away Today Guests Get Peace of Mind