Kids' free vacations are becoming more and more popular. In fact, last year approximately half of visitors to Disneyland were traveling without children. If you're planning a kids free Disneyland vacation, we have all of your best tips and tricks. We'll break down the best hotels, restaurants, attractions and more for an adults-only Disney trip.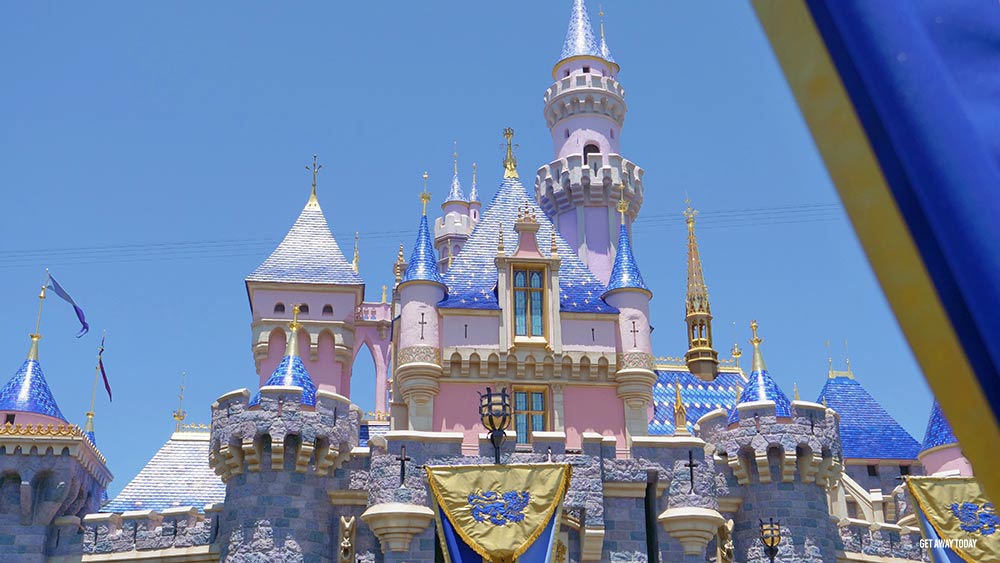 Planning a Kids Free Disneyland Vacation
If you're in the planning stages of putting together a kids free Disneyland vacation, you're in good company. While there of course is something so magical about experiencing Disneyland through the eyes of your children, there's something equally magical about feeling like a child yourself. Going to Disneyland without kids allows you to experience the Disneyland Resort in a whole new way. You don't have to worry about height restrictions and since you're not paying for the whole family, you can make a few splurges you may not typically make. And, there's no reason to hurry back to the hotel for a midday nap... unless you want to!
Oh... and if you are looking for FREE things for a Disneyland vacation, we have an article about that too. You can read that by clicking here. But, now, let's talk about planning your getaway!

Best Kids Free Disneyland Hotels
Choosing your hotel will depend on the type of adults-only trip you're planning on taking. However, there are a few hotels that we think check every box, whether you're going to Disneyland for a honeymoon, anniversary, couples trip, or a friends or girls getaway. Here are a few we love for a child-less trip, and why we love them:
Disney's Grand Californian Hotel & Spa - It's beautiful, and even though it's located literally inside a theme park, it's incredibly relaxing. The entire Craftsman-style hotel recently went through a multi-million dollar renovation from the public spaces to the guest rooms. The pool area is fantastic, and if you want to splurge on a pool day, you can rent a private cabana. You won't find a hotel that's more conveniently located or that has more amenities in the entire area.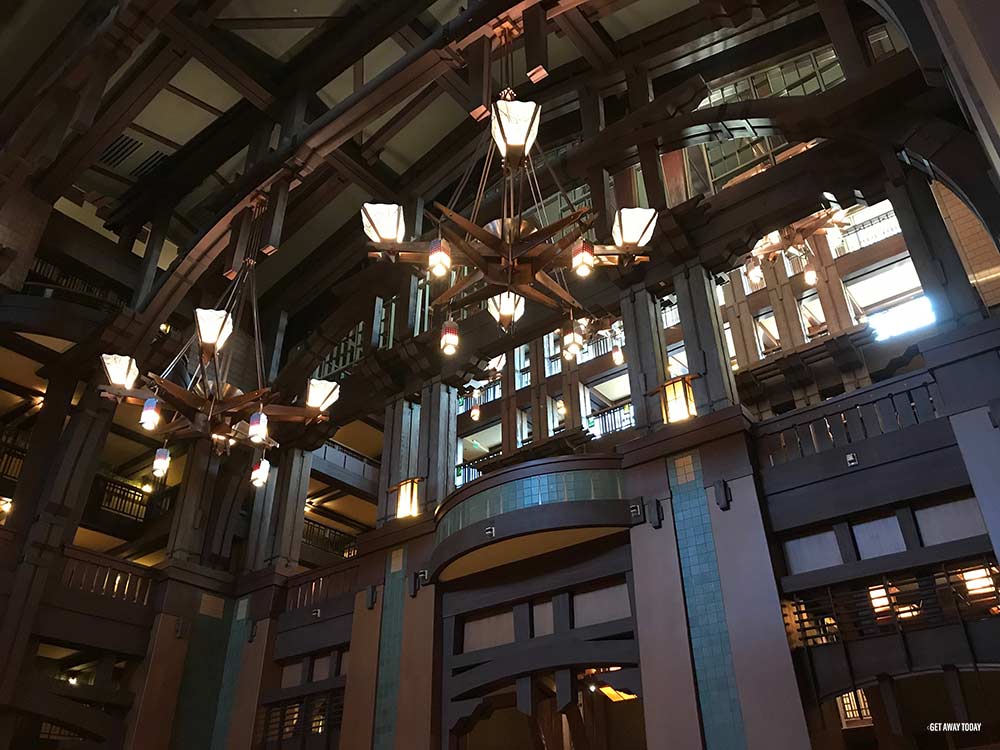 Anaheim Marriott - Because it's located next to the Anaheim Convention Center, this full-service hotel caters to both business travelers and families. That means it has nearly every imaginable amenity. There are multiple in-house restaurants, and an awesome indoor/outdoor pool area. The hotel has great public spaces, perfect for making memories with your friends after a fun-filled day at Disneyland.
Delta Hotels by Marriott Anaheim Garden Grove - We love this newly remolded hotel for a few reasons. Their guestrooms are brand new and feel spacious. They also have a delicious in-house restaurant, and a wonderful pool area with cabanas that are available free of charge on a first come basis. It's just over a mile from the park, and across the street from Target, our other happy place.
Courtyard by Marriott Theme Park - Although this hotel may not be ideal for a honeymoon or anniversary trip, it's so perfect for a friend getaway that it had to make our list. All of the rooms at the Courtyard by Marriott Theme Park come with two queen beds and a set of bunk beds, so they comfortably sleep six adults. And, better yet, there are two separate shower areas in the bathroom so multiple people can get ready at the same time. Combine that with its location a few steps across the street from the Disneyland Resort, and it's a recipe for a perfect adult getaway.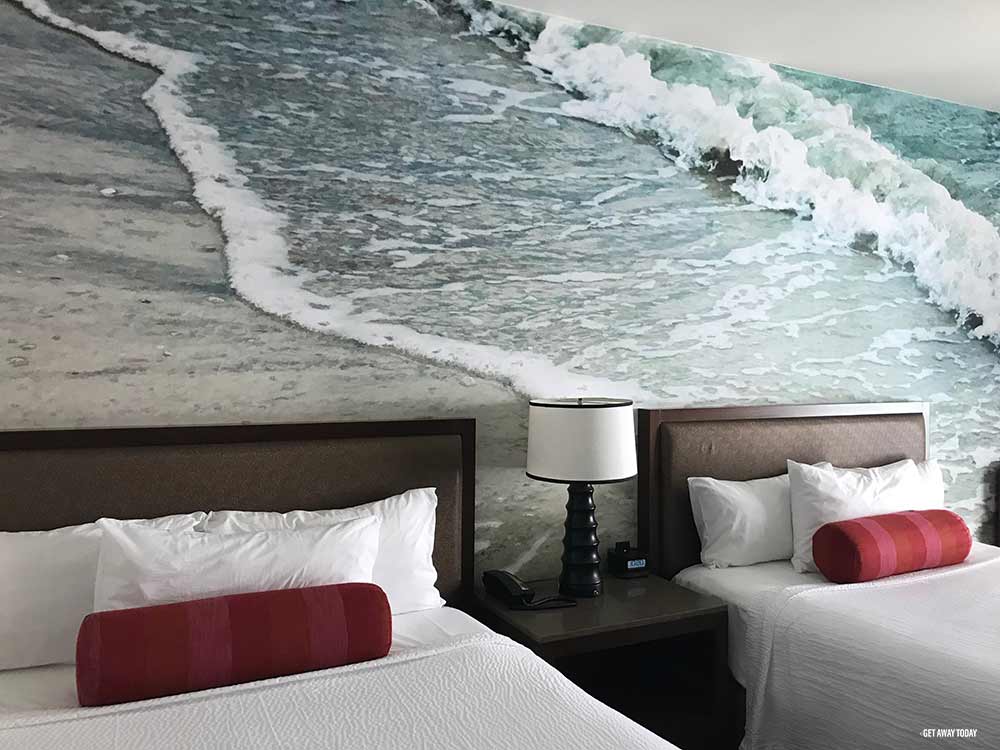 Best Kids Free Disneyland Restaurants
There is no shortage of delicious dining options at the Disneyland Resort, but there are some that are well suited for a kids free Disneyland trip. And while there aren't any restaurants at Disneyland that are adults only, there are some that you'll likely enjoy more without worrying about picky eaters or trying to rush through dinner to appease busy kids. To determine the best restaurants for an adults only trip, we looked at ambiance, menu and price because when you're only paying for one or two meals, you can splurge a little more!
Carthay Circle - In our opinion, this restaurant has one of the most stunning exteriors of any restaurant we've ever been to. Housed in the iconic white replica of the Carthay Circle Theater where Snow White and the Seven Dwarfs premiered, Carthay Circle is an elevated dining experience. The menu changes regularly according to what's in season and what's inspiring head chef, Andrew Sutton. The atmosphere is reminiscent of 1920s Hollywood and perfect for a romantic evening or night out with friends.
Blue Bayou - This is one of the most popular restaurants in Disneyland for good reason. It's located inside Pirates of the Caribbean and serves delicious Cajun cuisine. It's bound to be a memorable meal. And if you really want to splurge, book a Fantasmic! dining package, which includes a three course prix-fixe meal and preferred seating for the night's show. Reservations for the Blue Bayou open up 60 days in advance and go quickly, so make yours as early as possible.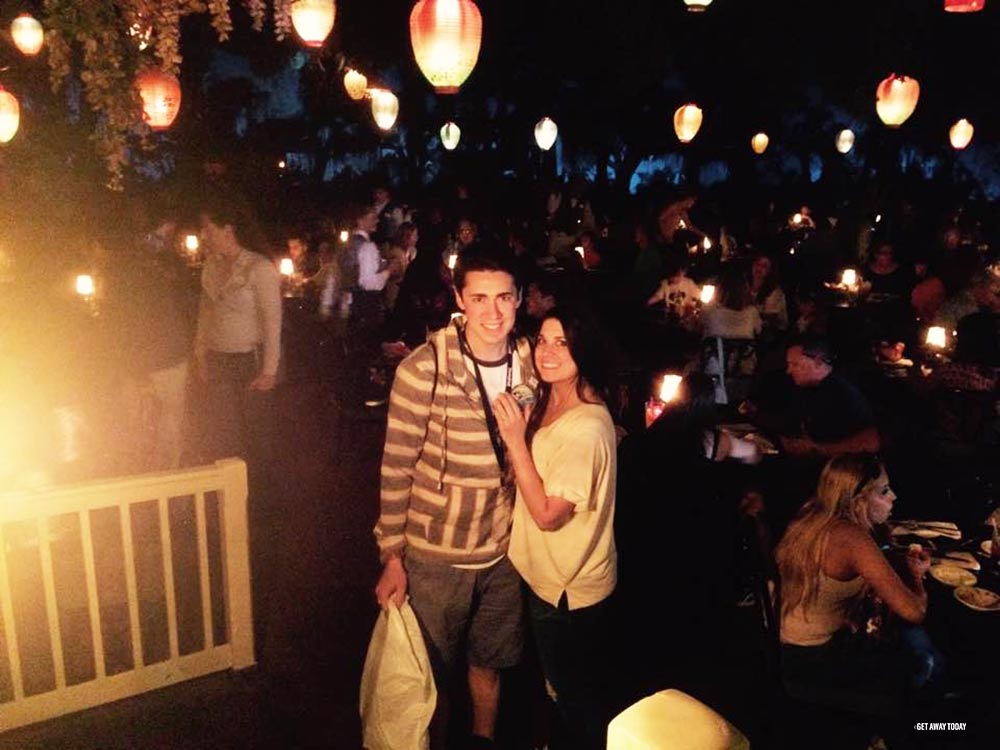 Napa Rose - Located inside Disney's Grand Californian Hotel & Spa is one of the most celebrated restaurants in Southern California. Napa Rose is known for its seasonal menu and wide selection of wines. Napa Rose offers a prix-fixe menu, a la carte items and an exclusive chef's table. You'll be glad you chose Napa Rose for a memorable meal. Reservations can be made up to 60 days in advance, so if you have a large group or are celebrating a special occasion that you want to ensure is spent at Napa Rose, we recommend making one as soon as possible.
GCH Craftsman Bar - If you haven't been to the Disneyland Resort within the last couple of months, then you likely haven't ever been to the GCH Craftsman Bar. This new spot is tucked away overlooking the pool area at Disney's Grand Californian Hotel. It serves delius small plates with a modern twist and unique cocktails. You don't have to be a guest at the Disneyland Resort Hotels to enjoy their restaurants, so be sure to make your way over at some point during your kids free Disneyland vacation.
Steakhouse 55 - Located inside the Disneyland Hotel, Steakhouse 55 is a swanky establishment that serves up some of the best steaks you'll ever try. Everything on the menu is delicious and the service is impeccable. Steakhouse 55 also serves a High Tea on select days that would be an especially fun addition to a girls trip.
Oga's Cantina - This is the only location inside Disneyland Park (other than the private Club 33) that serves alcohol, so although it is family friendly, it makes it a popular spot for adults without kids. Guests must be 21 years old to drink, and there is a two drink maximum as well as a 45 minute time limit. Reservations can be made up to 60 days in advance and are highly recommended. And good news for non-drinkers, there is a large selection of non-alcoholic beverages as well. It's sure to be one of your top memories from your Disneyland vacation.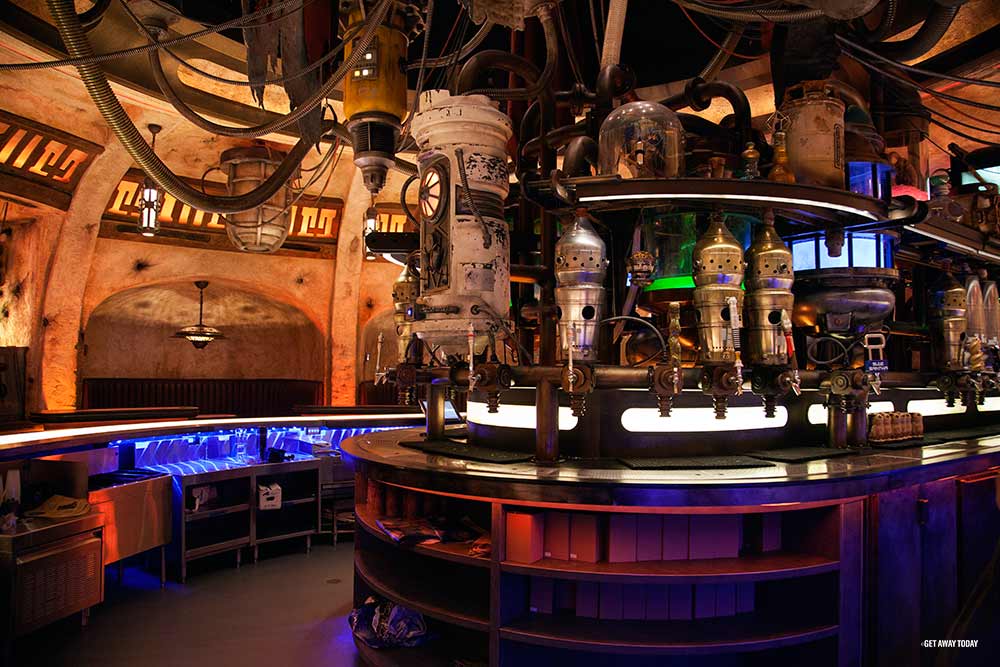 Best Kids Free Disneyland Attractions
It goes without saying that any attraction is great at Disneyland with or without kids. However, there are a few that top our list for a couple of reasons. First, we're recommending attractions that have height requirements that you normally may or may not have members in your family that aren't tall enough to ride. The second factor that we're taking into consideration is whether or not the attraction has a single rider option. Of course, if your group is purchasing MaxPass, you may not need to use Single Rider too often. But it's still nice to use as you maximize your time.
Radiator Springs Racers - We love everything about this attraction: the inspiring music, majestic red rocks and the wind whipping through our hair as we race towards the finish line. This is a great ride for an adults only trip, because everyone is sure to measure up to the 40" height requirement. And, if there's a long line, you can use the Single Rider Line and normally get to ride in a fraction of the time you'd wait Standby.
The Incredicoaster - With one of the tallest height requirements (48"), it's easy to see why it's recommended for an adults only trip. If you haven't ridden the Incredicoaster, you are in for a real treat. It zooms you all around the track and even throws you for a literal loop. We recommend riding at least once at night so that you can experience the fullness of the coaster's special effects.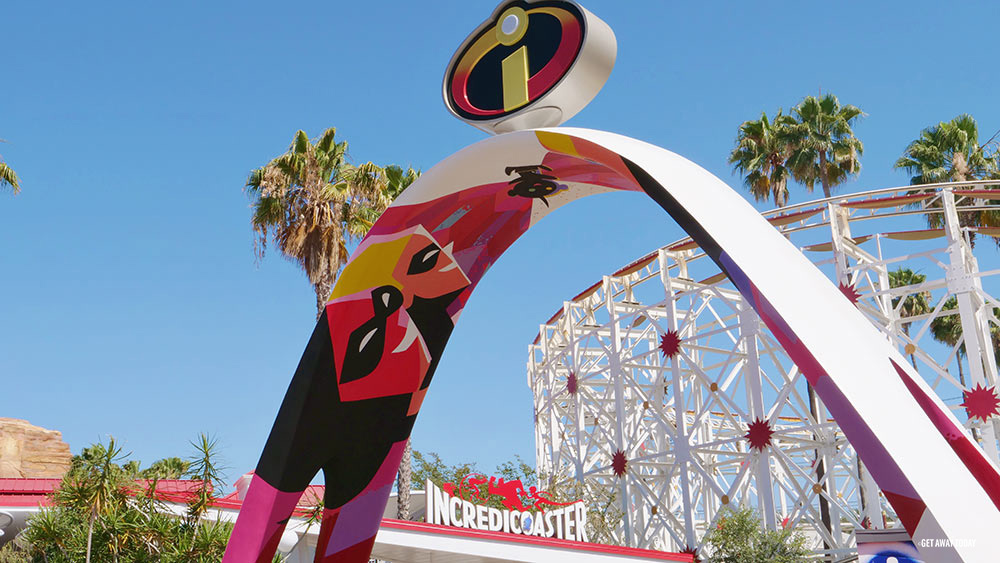 Space Mountain - One of the the most iconic rides in Disneyland is without doubt Space Mountain. The attraction will occasionally get a temporary makeover. It is currently Hyperspace Mountain, its Star Wars inspired version, which also happens to be our favorite. In the past it has been transformed into Space Mountain: Ghost Galaxy during Halloween Time, which does tend to be a little spooky for kids. In addition to being super fun to ride, Space Mountain now offers Single Rider options, so it's a great choice for an adults only trip.
There are two exceptions that don't have Single Rider, and one that doesn't even have FastPass that make our list. All three attractions are must-dos during your adults only trip.
Guardians of the Galaxy - Mission: BREAKOUT! - Although this attraction offers a FastPass, you may still want to go through the Standby line as long as it's not too long so that you can see everything in the Collector's prized possessions on display. The attraction is based after a PG-13 movie and the ride itself is pretty intense... and offers a rockin' soundtrack. While not inappropriate for families with kids, it just is extra fun for adults.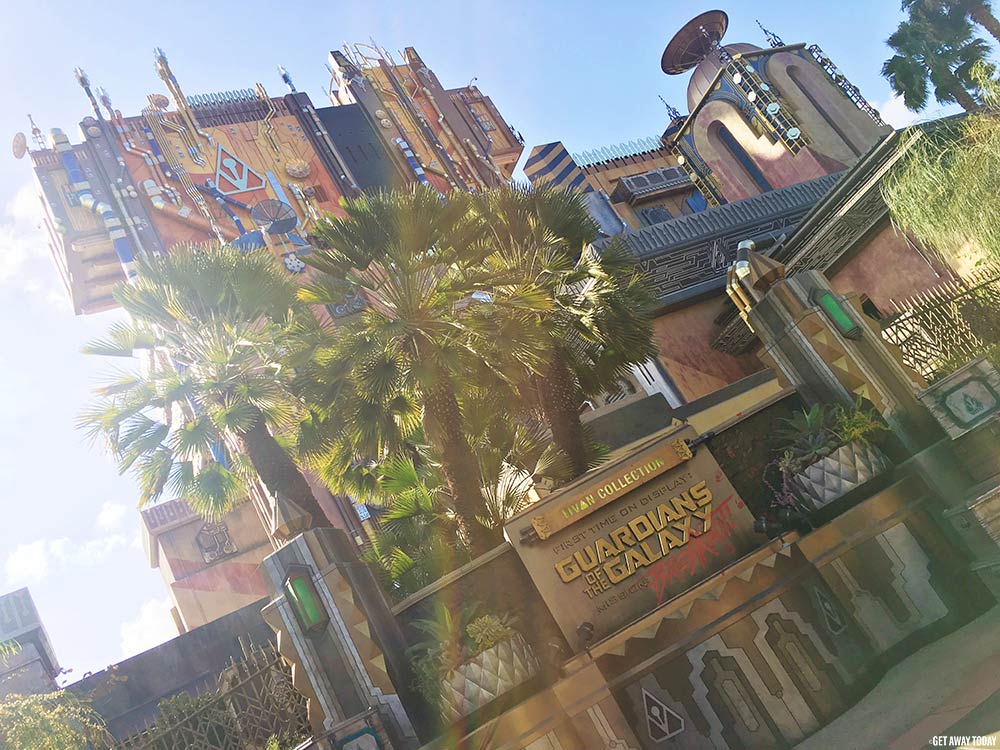 Millennium Falcon: Smugglers Run - For anyone who grew up with Star Wars, a visit to Star Wars: Galaxy's Edge is a must. What makes the Millennium Falcon so much fun is that it is completely interactive and relies on team work, particularly for the pilots. The Millennium Falcon holds six passengers per ride and is extra fun to ride as a group. However, if the wait is long, the attraction offers a Single Rider option that may get you through more quickly. As of right now, Millennium Falcon: Smugglers Run is the only open attraction in Galaxy's Edge, with Rise of the Resistance opening January 17, 2020. We're sure once that opens, it will make our list as well.
Toy Story Midway Mania - This is such a fun ride for an adults trip, because it really brings out the kid in you... and maybe even your competitive side. There's no Single Rider, but there is FastPass available for Toy Story Midway Mania. It's one you'll probably want to ride again and again, no matter your age.

Kids Free Disneyland Entertainment
One really nice thing about a Disneyland vacation without kids is you don't have to worry about bedtime for your littles. That means you can stay up as late as you'd like for all of the incredible nighttime entertainment. Here are some of our favorites:
Fantasmic! - We love this show where Sorcerer Mickey shows that the power of imagination can conquer all. Some scenes can be scary for little kids, but the special effects are super impressive for even adults. Fantasmic! plays up to three times per night during the busy season, and typically only plays on the weekends during most of the year, so be sure to check the schedule for when you'll be visiting. Generally, the later the show, the less busy it will be. You'll want to get a FastPass, or if you really want to splurge, you can get a dining package that comes with reserved viewing.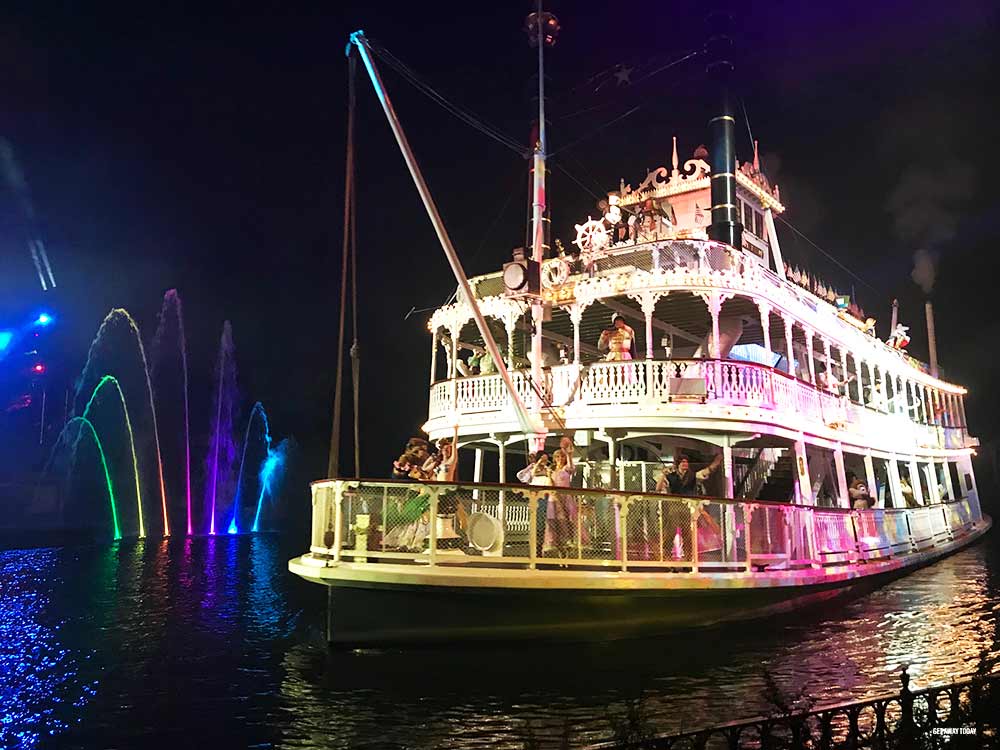 World of Color - Disney California Adventure Park is the only place in the world where you'll find this award-winning nighttime show. It weaves together music and your favorite Disney stories with water, lights and special effects that will leave you amazed. There are seasonal versions of the show available, and they're all great. A FastPass is required and will include a specified viewing area. Viewing areas are standing room only. For an all adult trip, we highly recommend the World of Color Dessert Party. It includes a selection of desserts, cheese and crackers, and beverages, and most importantly... a seat for the show! You'll be glad you made it part of your Disney vacation itinerary.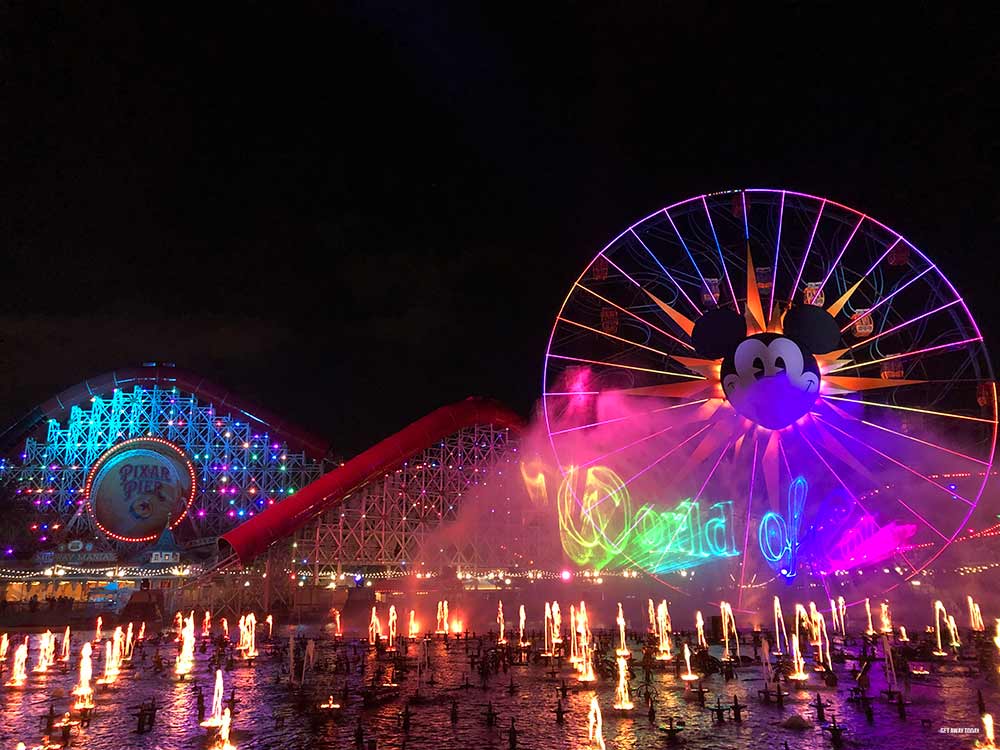 Fireworks - There's nothing quite like Disneyland fireworks. They are incredible. And they change somewhat regularly depending on the year and season. Halloween Screams plays on weekends during Halloween Time and Believe... in Holiday Magic is the classic fireworks show for Holidays at the Disneyland Resort. The fireworks are typically only on weekends during most of the year, so check the schedule during your trip.
Booking your kids free Disneyland vacation
When it comes to booking your vacation, we'd love to help. We hope this article gave you some inspiration on where to stay, what to do and where to eat. You can browse all of our Disneyland packages online, or you can call our vacation experts at 855-GET-AWAY. We've all been to Disneyland without kids and can give you our personal experiences as well. You won't regret it!