UPDATED: October 2019 Heading to the Disneyland Resort? You may be surprised at how many free things you can find at Disneyland. From tickets to souvenirs, we'll share the best free things at Disneyland. After all, there's nothing better than free magic!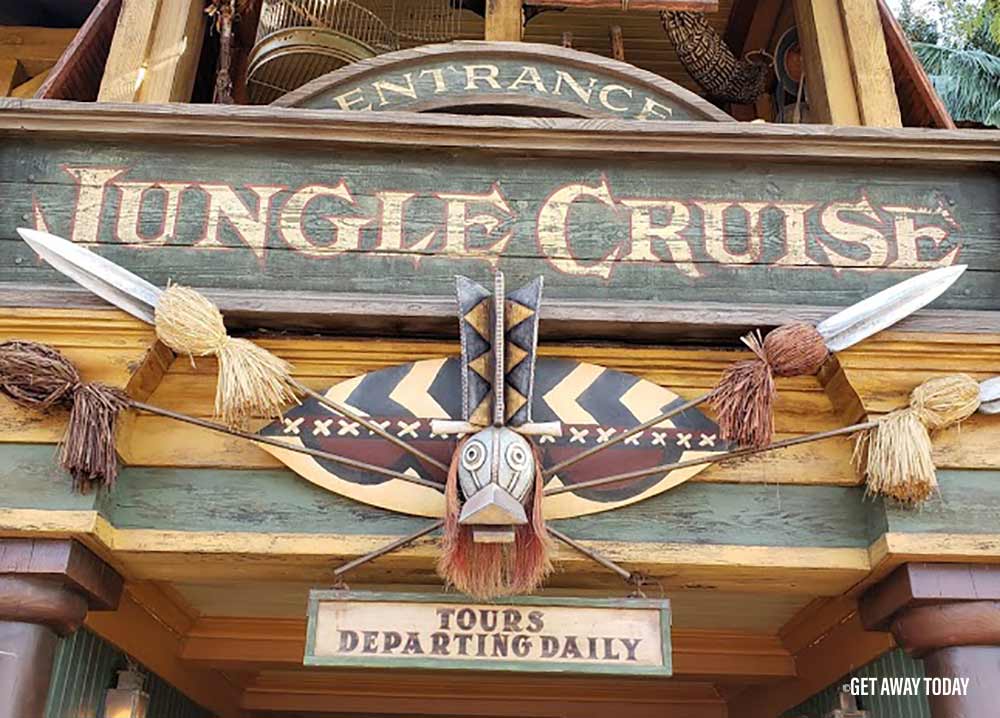 Free Things at Disneyland
Disneyland is one of the most popular family destinations, no matter what time of the year you're traveling. We realize that a trip to the Happiest Place on Earth isn't free, but we feel like it's one of the best values you can get in a vacation. You get so much for the price! You get even more value when you take advantage of all the free things at Disneyland. Some you may be familiar with, and others may be fun surprises. Check out our list below of all the free things you can take advantage of on your next trip to Disneyland:

Free Things for Babies at Disneyland
Free Admission. Kids ages two and under are completely free at Disneyland. This includes children who are two years and 355 days old. Disney works on your honor system, so no need to bring a birth certificate to prove that your toddler really is two. Your two-year-old or younger won't need a ticket. They can just enter the park with your party.
Free Buffet Dining. If you have children two and under, now is the time to go to Disneyland! On top of free admission for littles ones two and under, they can also enjoy dining at the buffet for no charge. That means you could book character dining at Minnie and Friends, Mickey's Tales of Adventure Breakfast, Donald Duck's Seaside Breakfast and Goofy's Kitchen without having to pay for your littlest. This free dining also extends to the high-end Disney Princess Breakfast Adventures. Although only those with paid admission ($125 per person + tax and gratuity) will receive the a la cart menu items and special gifts, your two-year-old may attend and get free buffet items and princess interactions.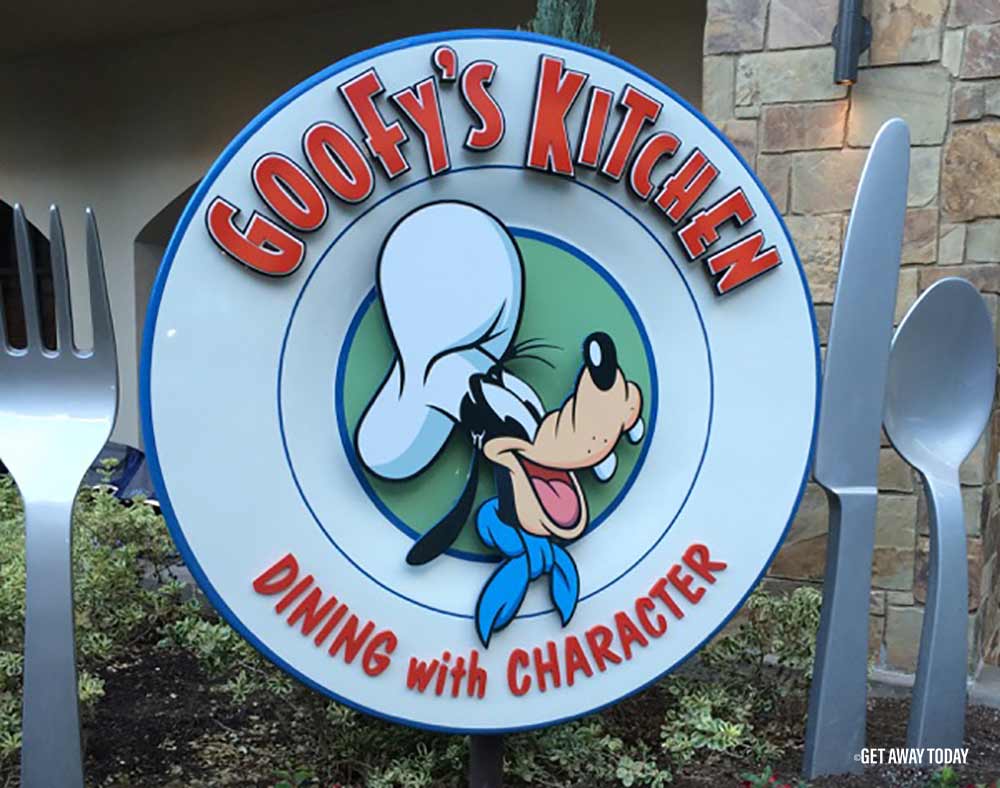 Free Baby Care Centers. There is a Baby Care Center located in both Disneyland and Disney California Adventure Park. Both offer clean, quiet and free space to take care of your babes. There are changing tables, microwaves, highchairs, nursing/pumping areas and toddler toilet areas. All are free to use. And if you run out of diapers, wipes, formula or any other baby necessities, you can purchase them there for relatively low prices.
Free Souvenirs at Disneyland
Celebration buttons. These are one of our absolute favorite free things at Disneyland. Whether it's your first time to the park, your birthday, anniversary or you're just celebrating being in the park, you need to tell it to the world! There's no better way to do just that than by wearing one of Disney's celebration buttons. You can get these for free from City Hall or almost any shop within Disneyland and Disney California Adventure. Just ask the Cast Member at the desk for a celebration button and you'll be pinning one on your lanyard or shirt in no time.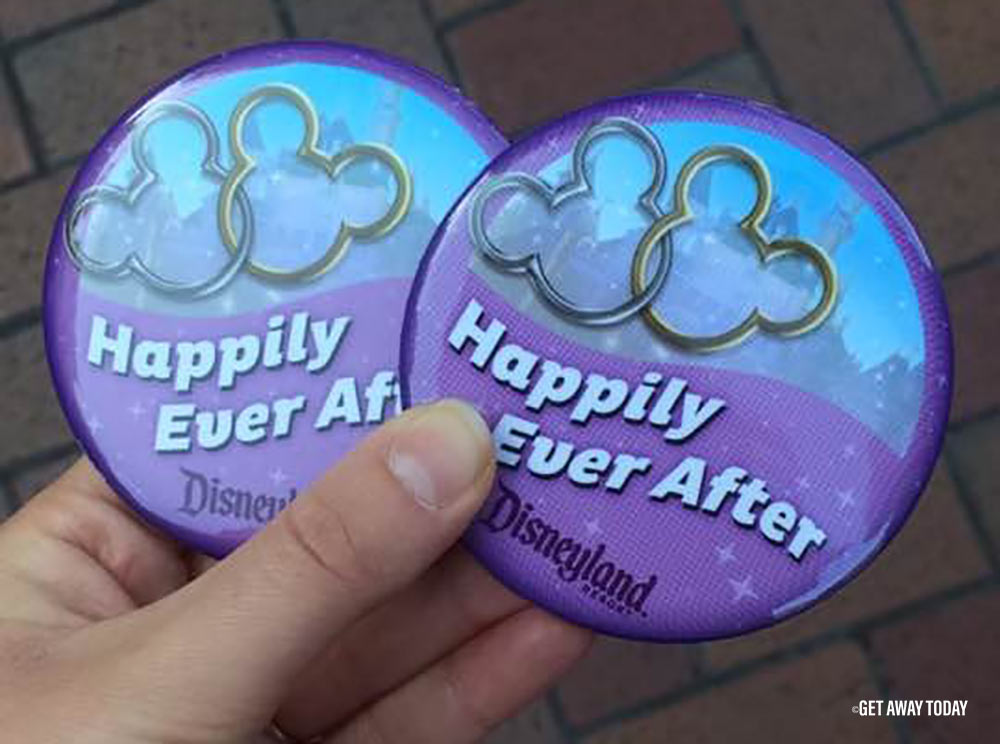 Disney stickers. Keep an eye open for Disney Cast Members walking around the park with stickers. We all know that kids love anything to do with stickers, especially Disney stickers. Some Cast Members may ask that you answer a few questions, but others will have the stickers to give freely. Sometimes, they may even just offer stickers to your group as a surprise and delight.
Character Autographs. Meeting your favorite Disney character is always a moment that deserves to be remembered. You can do that with photos of the special encounter and by getting an autograph, of course. Character autographs are free and are the perfect souvenir to help your little ones remember their Disneyland trip. If you'd prefer not to purchase an autograph book, you can download our free printable autograph book here.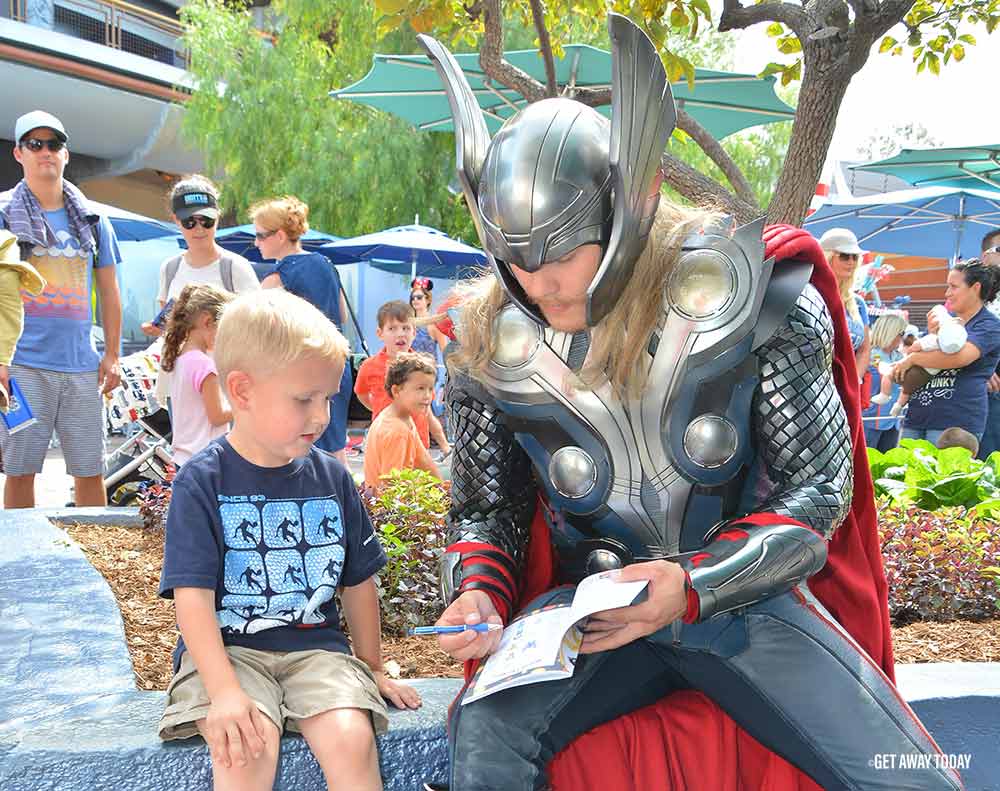 Jungle Cruise Map. Adventurers who enjoy the Jungle Cruise will love this freebie. All you have to do is ask the Cast Member as you exit your boat after taking the Jungle Cruise. You'll be provided with your own map of the dangerous and hilarious voyage you braved. It's definitely one of the most unique free things at Disneyland.

Autopia Driver's License. Do you love racing around the iconic ride in Disneyland? It just so happens you can find one of the free things at Disneyland here. Once you've driven around Autopia, just ask a Cast Member for your driver's license. Disneyland offers two license options. One option includes your picture for a small cost. The other doesn't include your picture, but is completely free. Even without your picture, an Autopia driver's license is a pretty great souvenir.
Animation Academy Drawing. If you're looking for free things at Disneyland that are perfect for those dreaming of being an artist, this is it. Visit the Animation Building at Hollywood Land in Disney California Adventure to find this freebie. It's almost like two free things in one; an art class and your take home art piece. You'll learn how to draw a Disney character from an actual Disney artist! Your Disney masterpiece is yours to keep and makes a beautiful – and free – reminder of your Disneyland vacation. You can find class times and subjects at the Animation Building.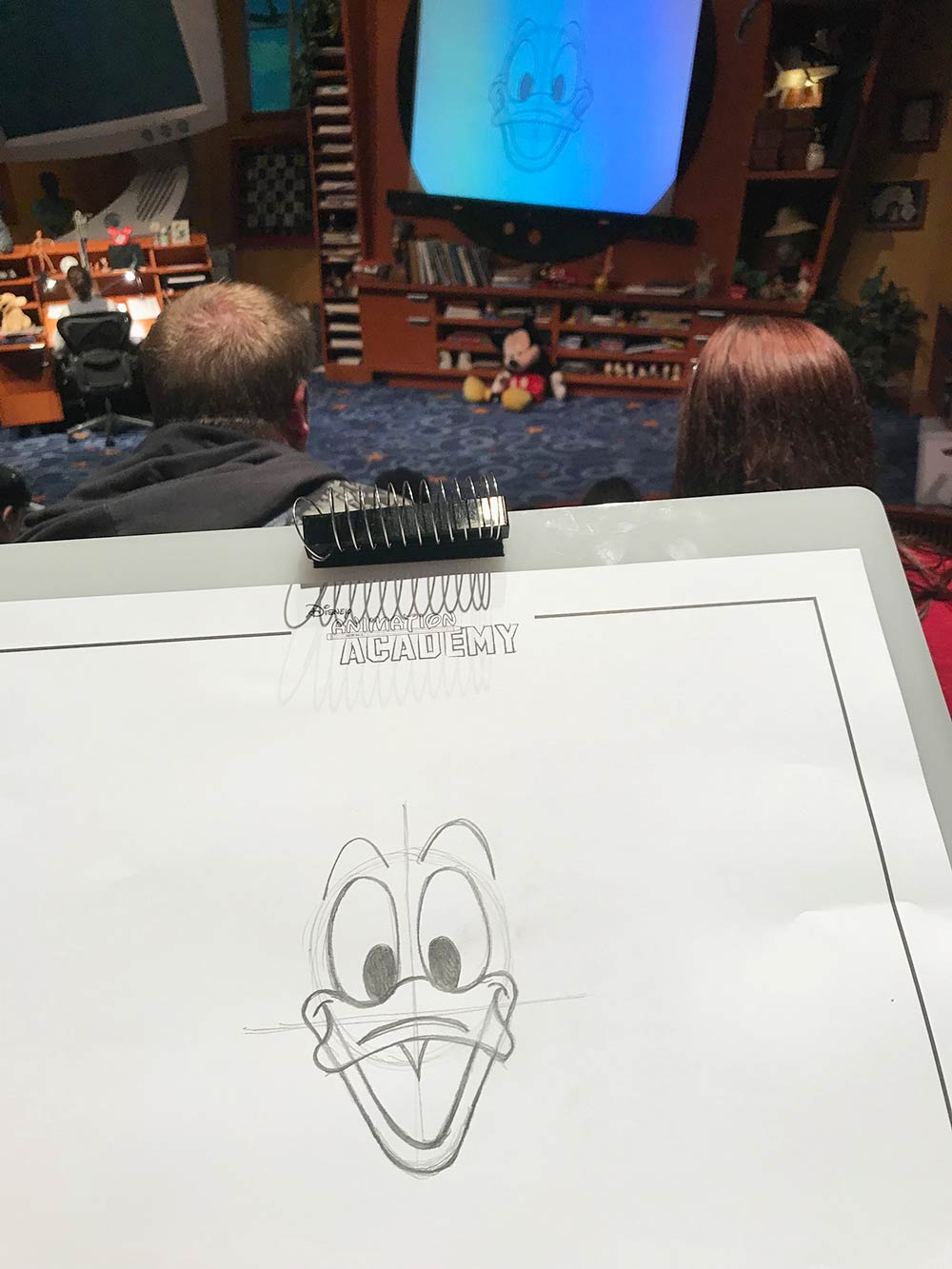 Buzz Lightyear Astro Blasters Picture. On-ride attraction photos are super cool, because they capture a perspective that you can't get yourself. Buzz Lightyear Astro Blasters takes your photo while you're trying to save the galaxy from the Evil Emperor Zurg. When you exit the attraction, you can look at your picture which also includes your total score. Better yet, you can then email the picture to yourself at the kiosks provided free of charge. It's a great way to remember both your funniest face and your high score on the ride!
Mardi Gras beads in New Orleans. Do you ever stop to listen to the musicians performing in New Orleans Square? You should, because they're apt to toss a few Mardi Gras beads to their most enthusiastic listeners. I don't know how many times I've watched little kids try to dance off among each other to see who can get the next set of beads!
Free Food at Disneyland
Bread from Boudin Bakery. Feeling like a taste of San Francisco? Then head to the Pacific Wharf in Disney California Adventure Park. You'll get a free sample of the tangy bread before you tour the Boudin Bakery. Then you can watch and learn as bakers turn lumps of dough into the delicious bread you just sampled. It's probably one of the yummiest free things at Disneyland!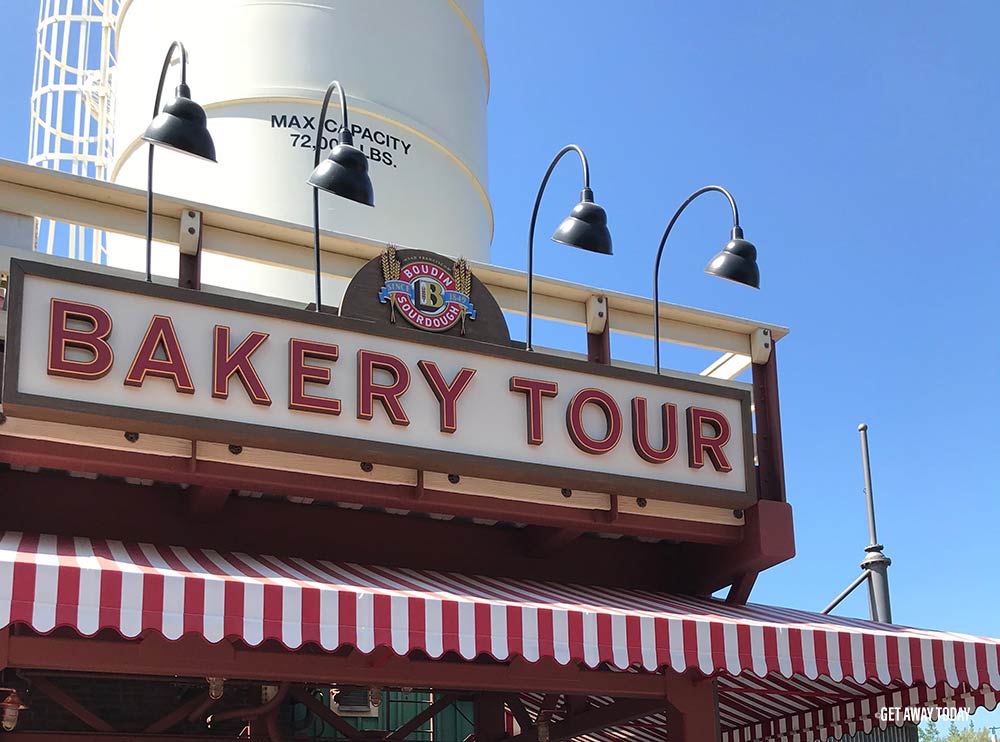 Chocolate square from Ghirardelli. Nothing is better than Ghirardelli's rich, gourmet chocolate. Except when you get it for free, of course! You can get a free chocolate square from the Ghirardelli Soda Fountain and Chocolate Shop in Disney California Adventure Park. Everyone who enters the door is welcomed with a free square. The flavors change seasonally and you never know what flavor they'll be sampling. The smells alone may convince you to try one of their decadent sundaes, but the chocolate square itself won't cost you a penny.
Water cups. Staying hydrated is always important, and even more so when you are in Disneyland. We always suggest bringing a water bottle to refill as much as needed throughout the day. There are free water refill stations located throughout the Parks. But, if you forget to bring your water bottle, don't worry. You can get free water cups from every quick service restaurant in Disneyland, whether you order something or not.

Free Services at Disneyland
While not tangible, there are some services that are some of our favorite free things at Disneyland. They can really add to your entire Disneyland vacation, so we highly recommend that you take advantage of them.
Disneyland App. Before traveling to Disneyland, you'll want to download the free, official Disneyland app. It allows you to check park hours, attraction wait times, the entertainment schedule and so much more.
Mobile Ordering. This feature is by far one of our favorite features of the Disneyland app. And because it's so great, it deserves a shout out of its own. Using Mobile Ordering through the Disneyland app is free to use and saves you so much time. You can mobile order snacks and meals from nearly 30 locations throughout the Disneyland Resort. Just pay for your order, but the service itself is 100% free to use.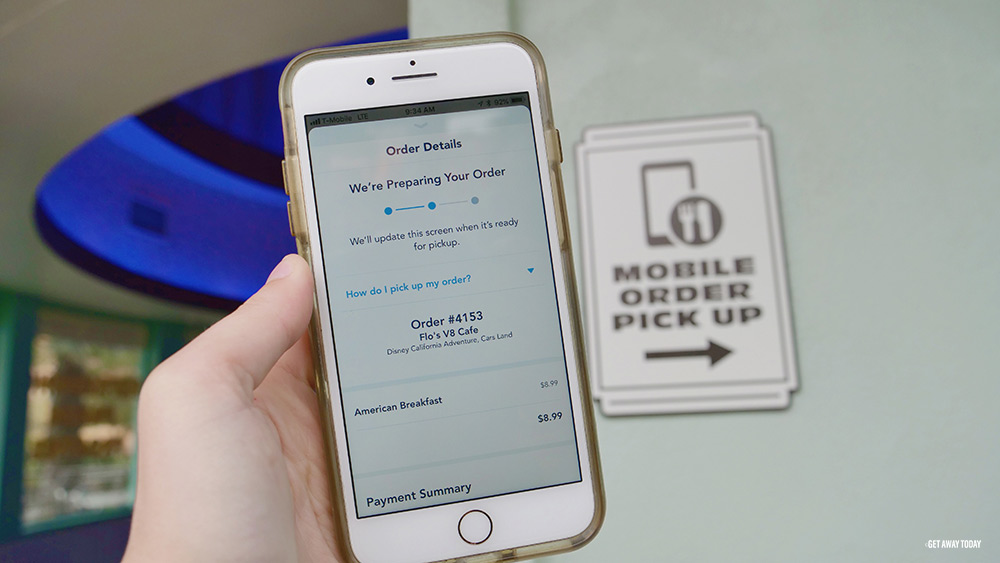 FastPass System. Included with each of our Disneyland tickets is Disney's FastPass Service. Whether or not you choose to upgrade to MaxPass, you can make FastPass reservations free of charge. To use the traditional FastPass service, just insert your ticket at any FastPass attraction to get your return time. Or, you can upgrade to MaxPass for the ability to make your FastPass reservations from your phone. No matter how you do it, the actual FastPass reservations are free.
Play Disney Parks App. There is another free app that you'll want for your Disneyland vacation: the Play Disney Parks App. This app allows you to interact with the park around you. Watch for the Play Disney Parks App logo outside certain attractions to play games while waiting in line. The Play Disney Parks App is also a huge part of the experience in Star Wars: Galaxy's Edge, where you're able to translate languages, hack into droids and experience other fun surprises.
Booking your Disneyland Vacation
The magic of the parks can't be beat, especially when you take advantage of all the free things at Disneyland. Do you have a favorite? Or is there something we forgot in our list of free things at Disneyland? Let us know below!
Your Disneyland tickets themselves might not be free, but you can get the best price on them when you book with Get Away Today. And one of your days CAN be free with your 5th Day Free tickets. Plus, when you combine our discounted tickets with our Extra Night Free hotel specials, you're in for some super savings! Book any of our Disneyland packages online or give our agents a call at 855-GET-AWAY. Our vacation experts are ready to help you book an epic Disneyland vacation.

Check out these other great articles: