UPDATED FEBRUARY 2020 No matter your age, the
Disneyland Resort
is a magical place to visit. However, there are some things to consider when taking your grandparents to "The Happiest Place on Earth." Keep reading to hear our top tips for traveling with grandparents to Disneyland.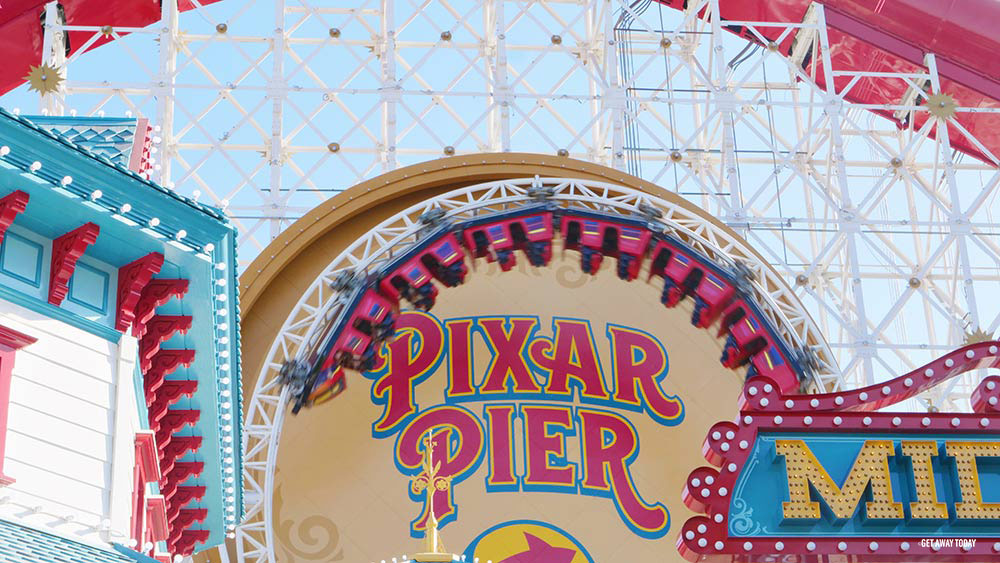 Whether it's your first-time visiting Disneyland or your 100th, the Disneyland Resort holds magic for everyone to enjoy – regardless of age. Because of this, Disneyland has become one of the most popular family vacation destinations in the world. However, it can be hard knowing how to plan a multi-generational vacation to Disneyland. Even if you've been to Disneyland before, taking a trip with children or tweens will be a different experience than taking a trip with grandma and grandpa. Today, we'll be talking about our top tips for traveling with grandparents to Disneyland. This way, it will truly be "The Happiest Place on Earth" for everyone in the family.
Tips for Taking Grandparents to Disneyland
Stay within Walking Distance
As for any Disneyland vacation, one of our top tips is staying close to the Resort. However, this is especially prevalent when traveling with grandparents. We can't stress the convenience of having everything you need steps away from you at any given moment. With grandparents, there are so many perks to being so close to all of the fun.
First and foremost, if there are any wheelchairs needed, it is so helpful to not need to worry about transporting those aids. Being nearby, you don't need to pack up wheelchairs or Electric Conveyance Vehicle (ECV) onto a bus, which takes time. You can use these aids to go straight to the Disneyland Resort. Another one of the biggest reasons, if grandparents want to go back to the hotel to relax midday or bring the kiddos for a nap while the parents stay in the parks, they can easily go back and forth when the hotel is near Disneyland.
Here are some of our favorite hotels within walking distance to the Disneyland Resort:
Plus, as a Get Away Today guest, you'll be able to receive extra discounts and perks by staying at any one of these properties.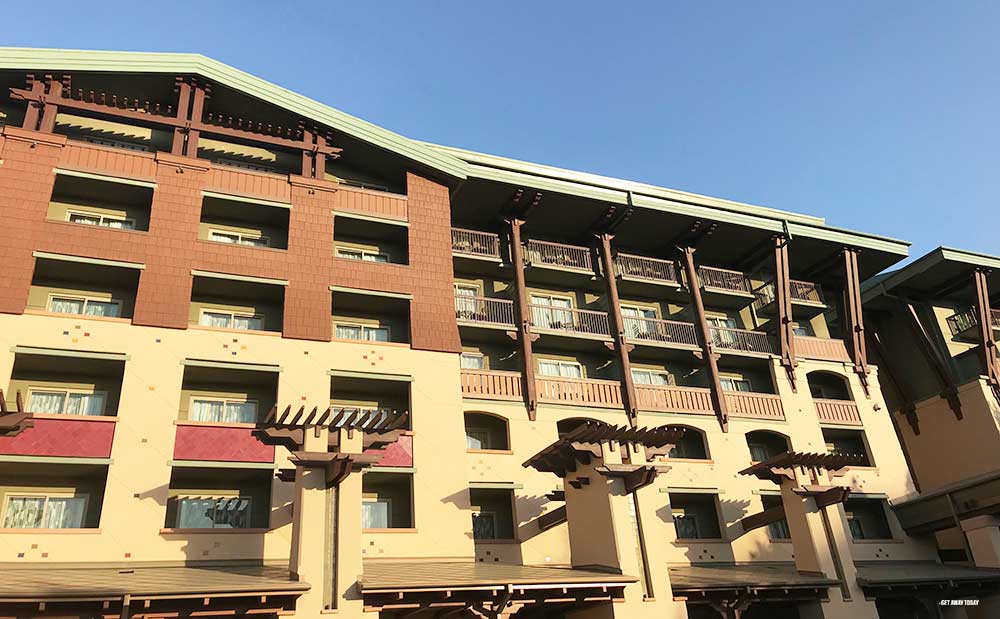 Rent a Scooter or Wheelchair
If renting an ECV or wheelchair is a necessity for your family, you can easily do that while you're at the Disneyland Resort. Wheelchair and ECV rentals can be found at Wheelchair Rentals at the Disneyland Resort, which is located outside of Disneyland Park on the right-hand side. Here, you can rent a manual wheelchair for the day for $12 and an ECV for $50. It's important to be aware that both rentals require a refundable deposit of $20.00 and that sales tax is not included. Since renting a wheelchair or an ECV is based on a first-come, first-served basis, we highly recommend arriving as early as possible.
However, if you'll need an ECV or wheelchair before you enter Disneyland, we also recommend looking into a local company called ScooterBug. Not only is ScooterBug Disney's preferred guest mobility provider, but they'll also deliver your ECV or wheelchair directly to your hotel. For more information and pricing regarding this service, feel free to check out their website directly by clicking here.
Increase Your Length of Stay
It might seem counterintuitive to stay longer at Disneyland when you're traveling with grandparents, however, this allows everyone to have a more comfortable and relaxing vacation. Have you ever been on a vacation and felt rushed to get everything done? By trying to do as much as possible in such a small amount of time, it can almost take the fun out of your entire trip. Plus, when you're traveling with grandparents, rushing can provide unnecessary pressure to try and keep up.
This is why we always recommend getting a 3-Day or longer ticket when visiting the Disneyland Resort. When you have more time, you're able to take small breaks, go back to the hotel for a nap or even lay by the pool without feeling guilty that you're not spending time at the Parks.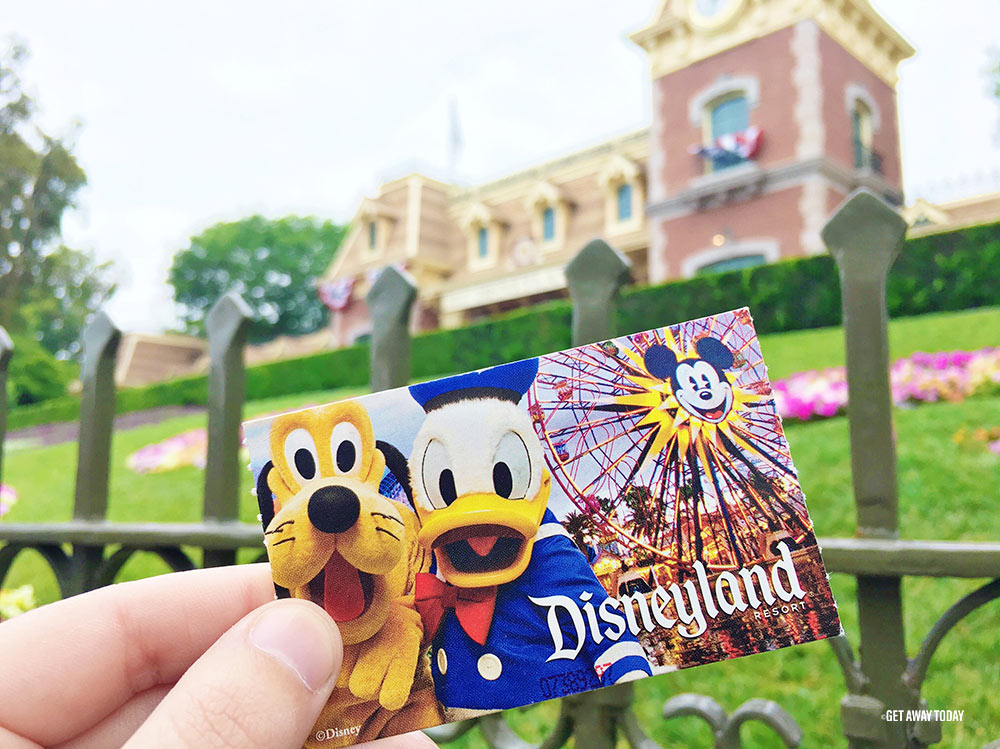 Utilize MaxPass & Mobile Ordering
Over the years, Disney has made an impressive effort to try and improve the overall guest experience. This includes features that allow guests to save time while visiting the Resort. Because of this, we highly recommend utilizing both MaxPass and Mobile Ordering while you're there.
If you've never heard of Disney's MaxPass before, this feature allows you to reserve FastPasses directly on your smartphone device for an additional $20 per person, per day. By utilizing the FastPass service, you'll spend less time waiting in line, which is especially important when traveling with grandparents. Plus, MaxPass also includes PhotoPass, which means that you'll be able to download all of your ride photos and photos taken with Cast Member photographers for the entire day for free. Having photos to remember your trip by is something that grandparents will cherish forever.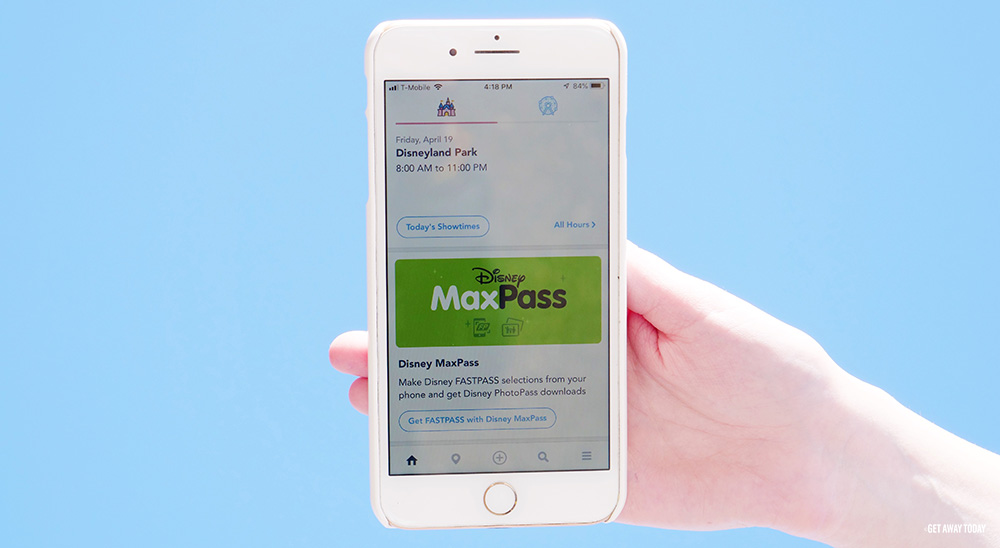 In addition to MaxPass, be sure to take advantage of Mobile Ordering. With Mobile Ordering, you'll be able to order food directly from the Disneyland app at over 30 quick-service restaurant locations throughout the Resort. This way, you can simply make your order and go pick it up as soon as it's ready without having to wait in line.
Whether you use MaxPass, Mobile Ordering or both, I think we can all agree that waiting in long lines is never fun, no matter your age.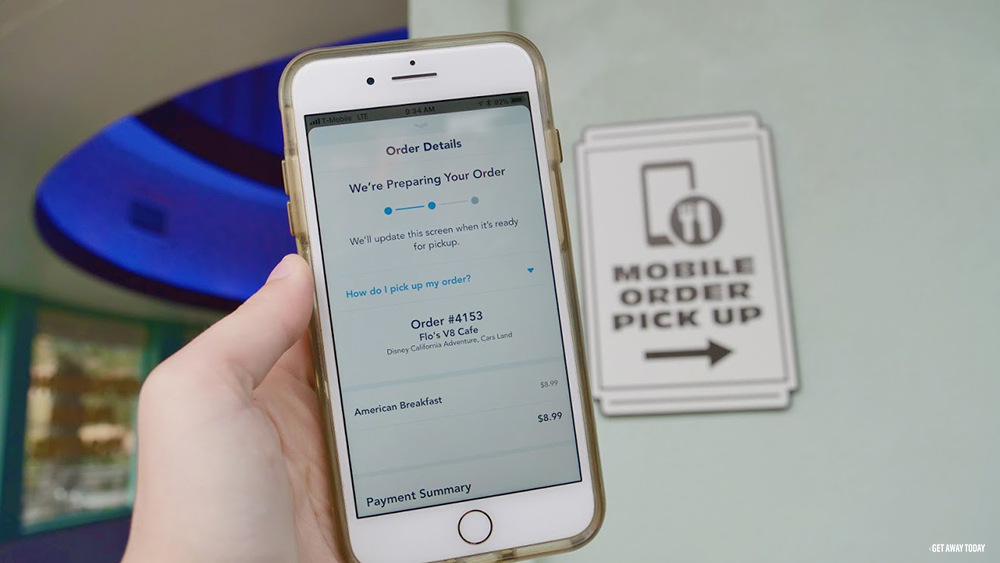 Create your own "Rider-Swap"
It's safe to say that some grandparents will travel to Disneyland solely to spend time with family, instead of trying to ride all of the most thrilling attractions. If you're traveling with children who can't meet the height requirements on certain rides, have them hang out with grandma and grandpa while you enjoy the attraction. This means more family-time with grandma and grandpa and a small break for you – it's a win-win for everyone!
Enjoy Entertainment
Unlike other theme parks, Disneyland has SO much more to offer than just its attractions. In fact, Disneyland has some of the best entertainment in general. Because of this, we recommend taking a break during your busy Disney day to relax and watch one of the awe-inspiring shows. This is not only fun for kids, but also allows grandparents to sit and relax for a bit. Some of our favorite family-friendly shows (and attractions) at the Resort include Frozen Live at the Hyperion Theater, Art of Animation at the Animation Academy, the Disneyland Railroad, Great Moments with Mr. Lincoln, Mickey and the Magical Map and the Enchanted Tiki Room.
We thought Walt Disney said it best in his opening speech for Disneyland that declared, "To all who come to this happy place, welcome!" We hope that you and your family, no matter how young or old, feel welcomed when you visit Disneyland Resort. Of course, if you're planning your next Disneyland vacation, we'd love to help! Not only will you get the best deal on discount Disneyland tickets and hotel stays, but our travel experts will help you plan your vacation for free. To book, feel free to browse our website or call 855-GET-AWAY to speak to one of our agents directly.