UPDATED September 2019: Pixar Pier is officially complete and Pixar Pier food is some of our favorite in the entire Disneyland Resort. We tried all of the new food locations and put together a video of our top five Pixar Pier food items.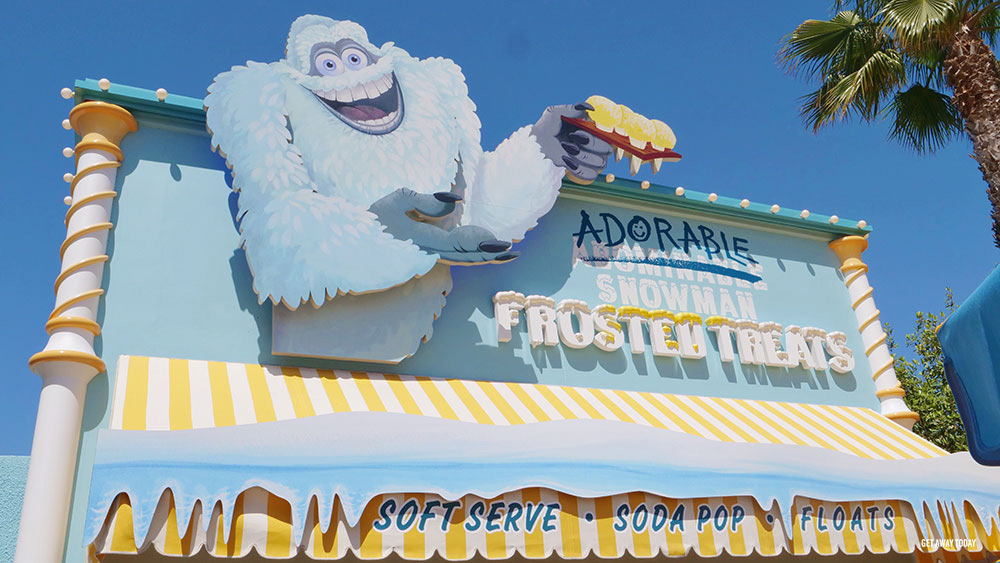 Pixar Pier is now fully open at Disney California Adventure and we couldn't be more excited. The ambiance is so fun and immersive. The rides are nothing short of... well, incredible. But it's not just the rides... it's the food! Pixar Pier has nailed it with new food items and we tried them all. We've put together our top five Pixar Pier food items you have to try on your next Disneyland vacation.
Top Five Pixar Pier Food Items
Warning - watching this video will make you hungry. It also may make you start planning a trip to Pixar Pier immediately. Enjoy!
Now that you've seen our favorites, we've put together a quick guide that you can read for easy reference.

Our Favorite Pixar Pier Food Items
1. Adorable Snowman Frosted Treats
No trip to Pixar Pier is complete without a stop at the Adorable Snowman. Anything with "It's Lemon!" is a crowd pleaser. But, our favorite has to be the Pixar Pier Parfait with "It's Lemon!" soft serve and blue raspberry slush. And even better, as of this summer you can mobile order these frozen treats!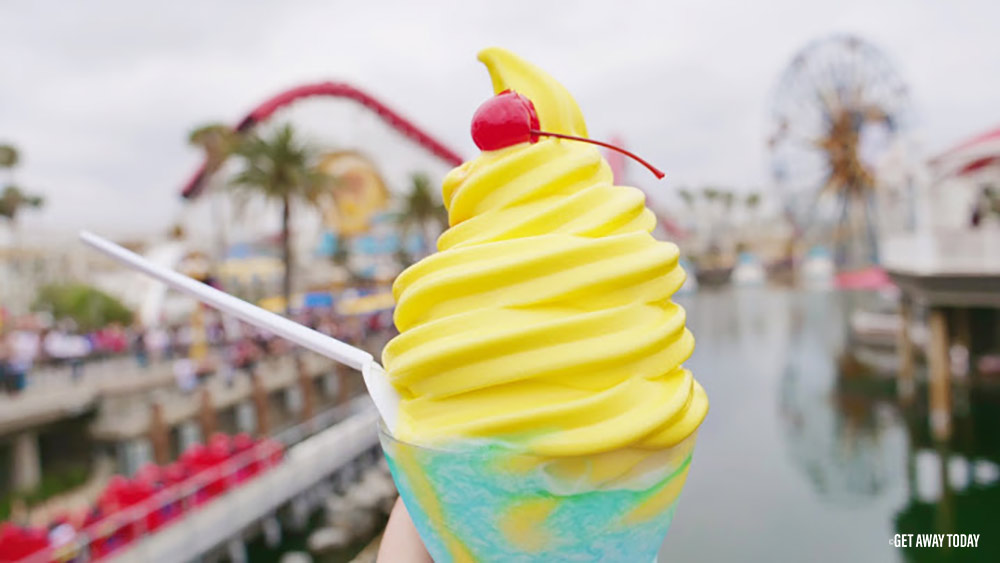 2. Jack-Jack Cookie Num Nums
As soon as you get off The Incredicoaster, head over to Jack-Jack Cookie Num Nums for the ooiest, gooiest chocolate chip cookie you've ever had. Or select a shortbread Jack-Jack cookie or a gluten-free Incredicookie with blackberry filling. No matter which num num you select, you'll want to pair it with some ice cold milk. You can pick more than just different flavors of milk; there's also almond milk and soy milk in case you have anyone with special dietary requirements. No matter which cookies and milk you choose, you'll be as happy as a baby.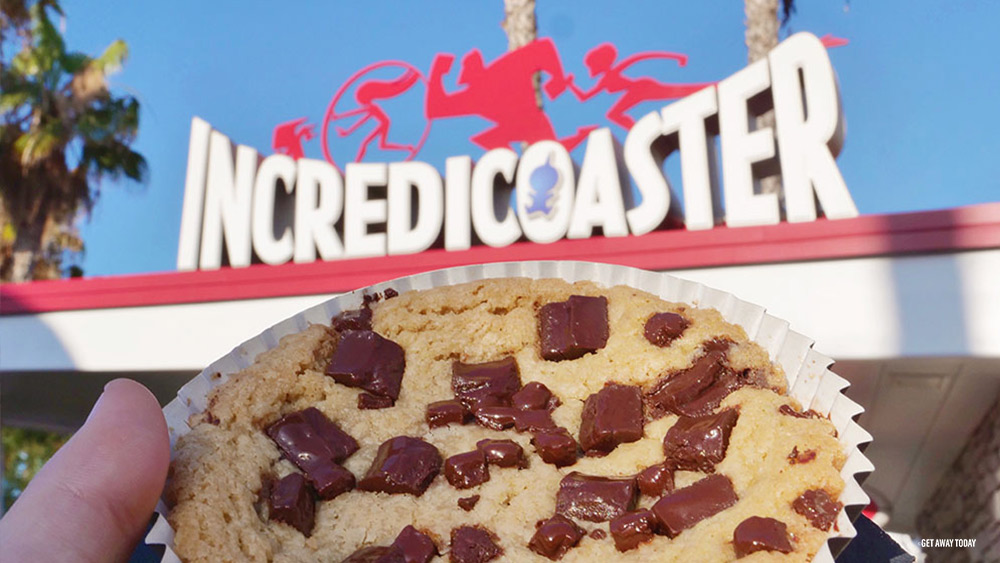 3. Poultry Palace
Out of all of the new Pixar Pier food locations, this one wins for cuteness. We recommend the Chicken Drumstick Box that comes in a box that looks just like the chicken stand. You'll get three drumsticks in a box, so it's perfect for sharing. The seasoning in the fried chicken has a little kick to it, so if you're looking for something more mild, you can get one of the classic jumbo sized turkey legs. No matter what you order, be sure to get your picture taken by the Emperor Zurg toy outside.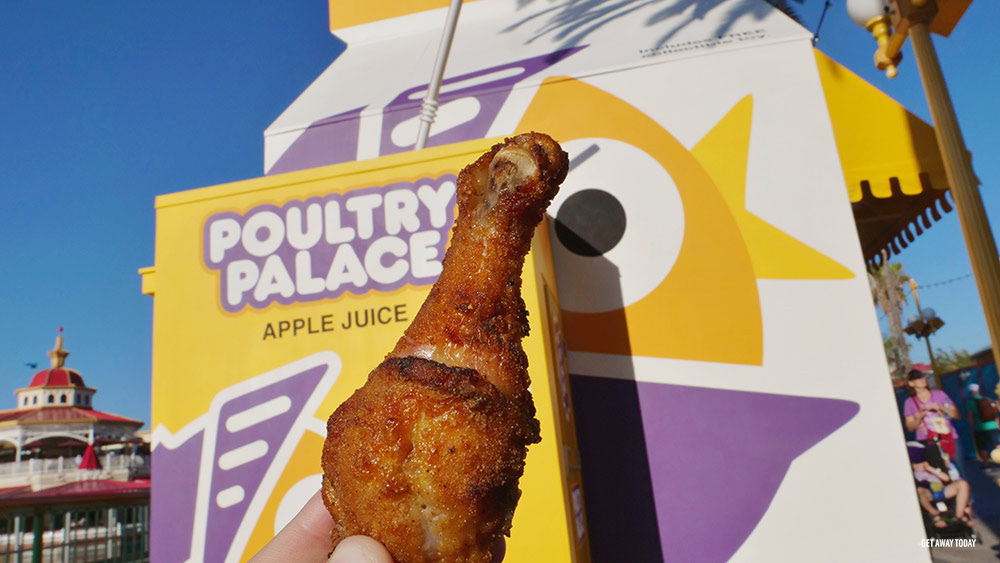 4. Senor Buzz Churros
The only thing better than Buzz Lightyear on Spanish mode is Buzz Lightyear on churro mode. These piping hot churros are out of this world. We highly recommend the Caliente Churro rolled in crushed red hot cinnamon candies. It is muy delicioso.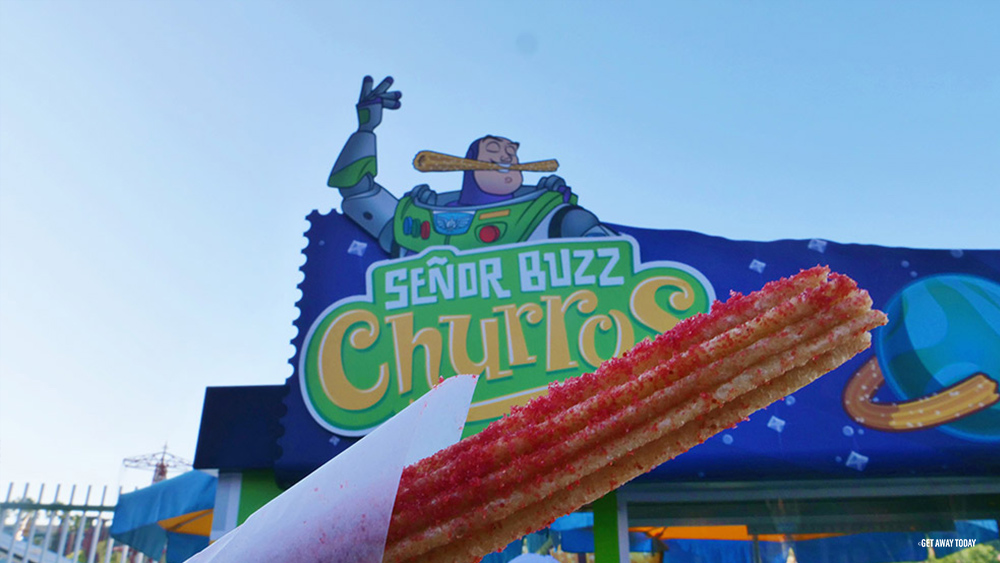 5. Angry Dogs
If there was an award for cleverness and humor among Pixar Pier food, Angry Dogs would win it. Angry Dogs is essentially your standard hot dog stand, but with the most clever names and decor. The Angry Dog is a spicy sausage, but our favorite is the Slightly Annoyed Dog. It's your standard all-beef hot dog. It's hearty and you can top it with equally hilariously named toppings. If you're feeling mellow, you can pick "Keeping it Together" ketchup or "Displeased" yellow mustard. If you want to kick it up a notch, you can pick "Agitated" brown mustard or "Raging" buffalo hot sauce.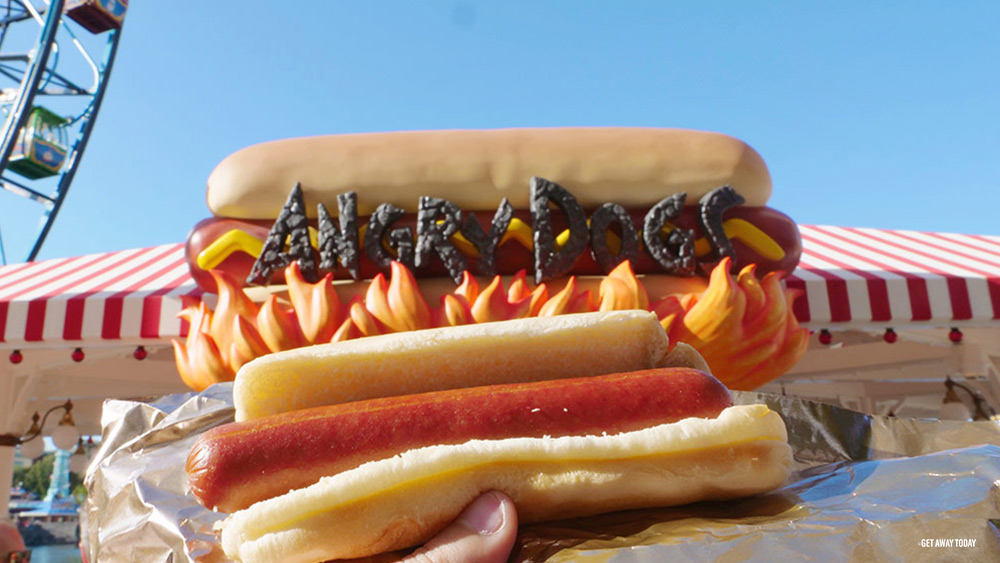 You can see that there are so many fun Pixar Pier food options that you'll want to try them all. We recommend hitting each of these five locations and sharing among your family so you can sample each of them. It's like your own tasting menu or Pixar Pier food crawl.
When you're ready to taste all of the fun food items at Pixar Pier, we'll help you get there! Our discount Disneyland packages and tickets can all be purchased online, or over the phone. Our agents tour our hotels annually and are happy to answer any of your questions at 855-GET-AWAY.

Check out more information on Pixar Pier and everything new at Disneyland: