Updated June 2018: Family vacations can be stressful, but they don't have to be. Check out our top 9 Disneyland vacation apps to make your next Disney vacation a breeze!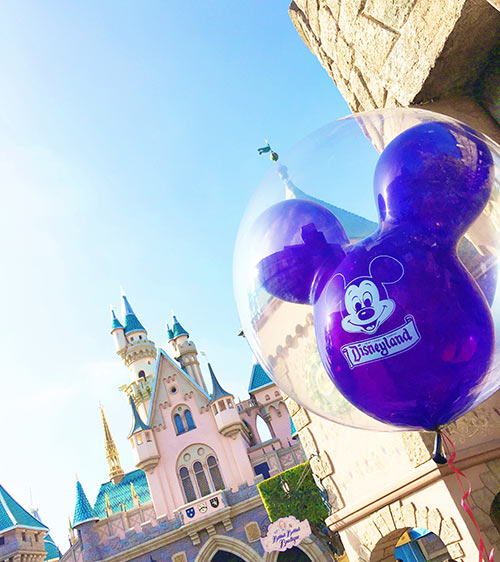 Are you ready to plan your Disneyland vacation? First things first, head to Get Away Today's website! You can book your vacation on our full site or use your smart phone to book on our mobile site. Either way, our sites are easy to use and you'll know you're getting the best deal on any of our Disneyland packages.

Once your reservations are taken care of, it's time to start thinking about everything else. There is a lot of preparation involved in traveling, especially when you are traveling with kids. If you're like me, you'll want to have everything planned and organized before you go to make things easy along the way. That way your focus can be on creating wonderful memories with your loved ones while on your adventure.

One way to make any vacation less stressful is by taking advantage of your smart phone. There are so many apps that are designed to make our lives easier, especially when it comes to travel. You can use your phone to book your reservations, check the weather, pack your bags, find restaurants - the list goes on and on! Apps are especially helpful when traveling to Disneyland. If you'll be visiting the park soon, check out our top 9 Disneyland vacation apps:



1. The Weather Channel App:
Know what weather conditions to expect before you go! Most phones come standard with a weather app. The Weather Channel App gives you even more information, including full screen radar weather maps, seasonal information and weather news. It's the perfect Disneyland vacation app for those who want to know the weather both before and during their stay.

Download here:
Weather Channel for Apple
Weather Channel for Android


2. Packing Pro App:
Knowing what to pack and then making sure to pack everything on your list can be overwhelming. Which is why we love Packing Pro for my Disneyland vacation app list. It allows you to customize your packing list, build your lists quickly and re-use any of your lists for future trips. The app lets you check items off after they've been packed and the option to email or print your list as well. If you need extra guidance on what to pack, the app can even give you suggestions. It's currently $2.99, but worth the price when you think about the price of repurchasing forgotten items in Anaheim.

Download here:
Packing Pro for Apple Only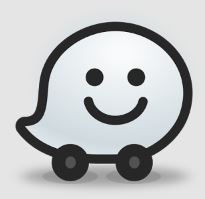 3. Waze App:
Are you driving to Disneyland or renting a car when you arrive? If so, Waze is the perfect Disneyland vacation app for you! Waze is a free, turn-by-turn GPS system that factors in traffic conditions in real time. On top of directions, the app can even help you find the cheapest gas stations along your route. It's ease of use and additional information make it even better than your phone's standard GPS.
Download here:
Waze for Apple
Waze for Android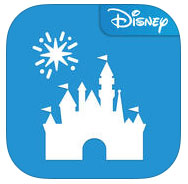 4. Disneyland By Disney App:
The Disneyland app is a no-brainer when it comes to the top Disneyland vacation apps. You can view a map of each park as well as ride times, dining options, character meet and greets, and even bathroom locations within the app. It's a great way to plan your vacation before you go and be in-the-know during your time in the parks. You'll even be able to book your FASTPASS reservations from our favorite Disneyland vacation app later this year. For more information on that, check out everything you need to know about the Disneyland MaxPass here.
Download here:
Disneyland by Disney for Apple
Disneyland by Disney for Android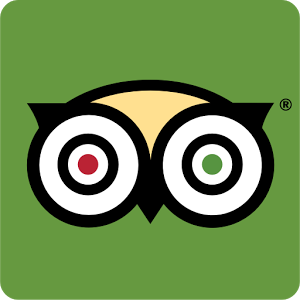 5. Trip Advisor App:
One of the best parts about traveling is the food. I love finding amzing restaurants in each city that are original, local and delicious! One of my favorite Disneyland vacation apps that does just that is Trip Advisor. It has over 100 million reviews and opinions that have never let me down. This app will let you explore restaurants by food type, price range and rating. After you finish your amazing meal, be sure to add your own review to help other travelers.

Download here:
TripAdvisor for Apple
TripAdvisor for Android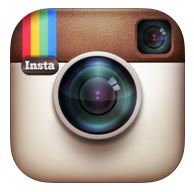 6. Instagram App:
My favorite aspect of traveling is capturing magical moments with my camera and sharing them with my family and friends. The photographs from my adventures become treasures to me and are a way to help journal my favorite moments. It's why I love the Instagram app and use it the most frequently out of my Disneyland vacation apps. Instagram enables me to capture all those special moments, write a message about them and instantly share it with my friends and family. Plus, who doesn't love showing off a little that you are spending some time at the Happiest Place on Earth?

Download here:
Instagram for Apple
Instragram for Android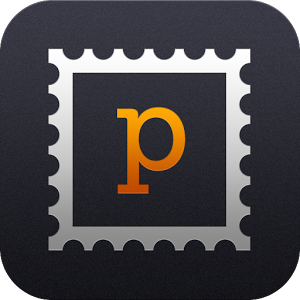 7. Postagram App:
Speaking of photography, the fabulous Postagram app is next up on the top Disneyland vacation apps list. Postagram allows you to turn your cell phone photos into beautiful postcards delivered by mail. It is the perfect way to surprise grandparents who may not have access to photos via text, email or social media. This app is easy to use and inexpensive - about the same price or less than buying a stamp and sending a generic postcard.. Your postcard only takes a few minutes to create and will be printed in full resolution. You can even include a customized message, sharing the joy of your travels with family members far and wide.

Download here:
Postagram for Apple
Postagram for Android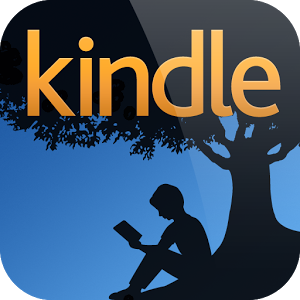 8. Kindle App:
Hopefully your vacation will include lots of relaxation time, either at the parks or by the pool. Books and magazines usually top my packing list, making sure I can make the most out of any relaxing moment. The Kindle app is one of the best Disneyland vacation apps because it saves me space while providing an entire library at my fingertips. Plus, I'm able to download even more books on my trip with just the touch of a button.

Download here:
Kindle for Apple
Kindle for Android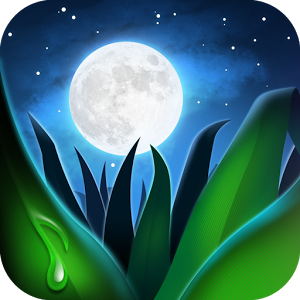 9. Relax Melodies App:
This may be the most helpful Disneyland vacation app for those sharing a hotel room with family members. Having everybody sleeping in the same room can be noisy and there's nothing worse than being sleep deprived at Disneyland. The Relax Melodies app creates white noise with over 50 different sounds to choose from. The app is sure to help soothe everyone to sleep and keep them asleep on your next Disneyland vacation.

Download here:
Relax Melodies for Apple
Relax Melodies for Android

We hope our top 9 Disneyland vacation apps, along with our Best Price, Best Service Guarantee, help your Disney vacation to be even more magical! You can book any of our discount Disneyland packages online or by calling our agents at 855-GET-AWAY. We'd also love to hear from you – what are some of your favorite Disneyland vacation apps?





Check out these other great blog articles and vacation ideas:

Three Simple Ways to Preserve Vacation Memories
Disneyland Vacation Souvenir Surprises
Disneyland Vacation Memory Box
Disneyland Vacation Countdown Paper Chain