UPDATED SEPTEMBER 2023. There's nothing more magical than celebrating a birthday at Disneyland, right? Well, it can be even more magical when you take advantage of Disneyland birthday freebies. Check out our list below to find out what Disneyland does on your birthday! If you're heading to the Happiest Place on Earth for your birthday, you are in for a treat. Spending a day – or three! – celebrating your birthday among Mickey Mouse and his friends can't really be outdone. In addition to providing you with
all the best Disneyland discounts on your birthday or unbirthday
, we want to make sure you know about all the Disneyland birthday freebies!
What Does Disneyland Do On Your Birthday?
Our ultimate Disneyland birthday freebies list includes all the free things and discounts you can get for your birthday within the Disneyland Resort, with many of them located in Downtown Disney. It's important to note that these are current as of March 2023 – we'll make sure to update the article as we notice changes. As always, each of these Disneyland birthday freebies are subject to availability and change from the stores/restaurants at any time.
Disneyland Birthday Freebies - Inside the Resort
Disneyland Birthday Buttons
. Everyone who is celebrating a birthday at Disneyland can get a free "Happy Birthday" button, whether you're traveling over your actual birthday or not. You can get them in front of City Hall in Disneyland, Guest Services in Disney California Adventure Park or many of the retailers located throughout the Resort. Many Cast Members will also have some on-hand, so don't hesitate to ask. Not only is the free birthday pin a fun souvenir, Cast Members will go above and beyond to make sure they wish you a happy birthday. You never know what fun birthday surprises may await.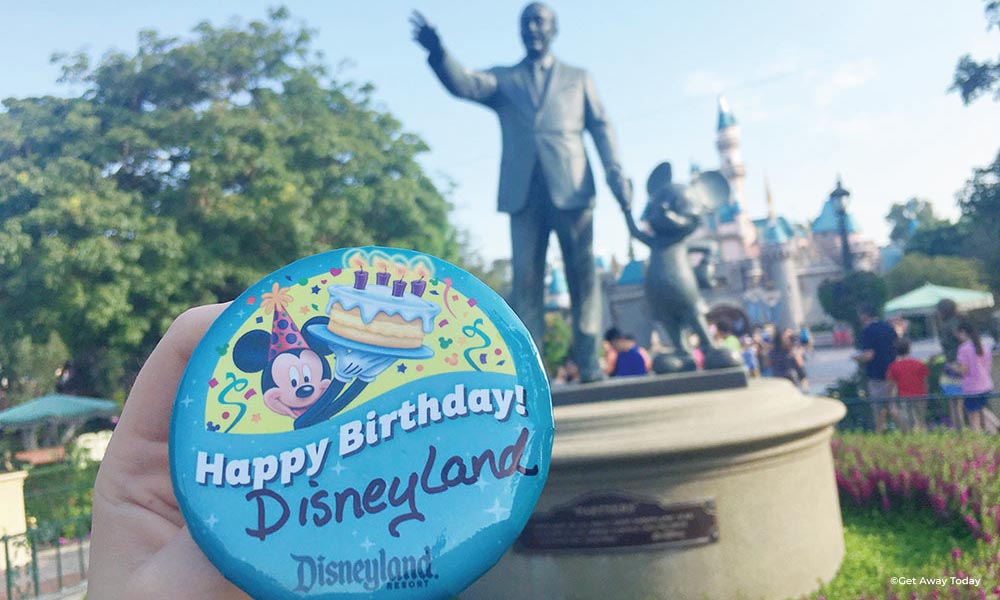 Disneyland Birthday Dessert
. When you make a reservation for a table service restaurant inside either of the parks or any of the three Disneyland Resort Hotels, be sure to let them know you are celebrating a birthday. The restaurants will provide a free birthday cupcake or other dessert, and song. You also have the option to purchase a birthday cake to celebrate the occasion. This applies to all table service restaurants - including Character Dining. Talk about a memorable birthday meal!
Disneyland Birthday Freebies - Downtown Disney
Wetzel's Pretzels
. Download the Wetzel's Pretzels app to earn a free pretzel item, as well as a free pretzel item after purchase of six pretzel items. Additionally, you'll receive a free pretzel – regardless if you've purchased them before – on your birthday.
Find out more here
.
Starbucks
. Sign up for the Starbucks rewards app and program to earn rewards with every purchase. You'll get a free reward (good for a beverage or food item) on your birthday. You have to join at least 30 days before your birthday. Although there are multiple Starbucks locations throughout the Disneyland Resort, only the Downtown Disney Starbucks location allows you to use rewards and honor your birthday freebie. Click here to find out more about the program and
join
.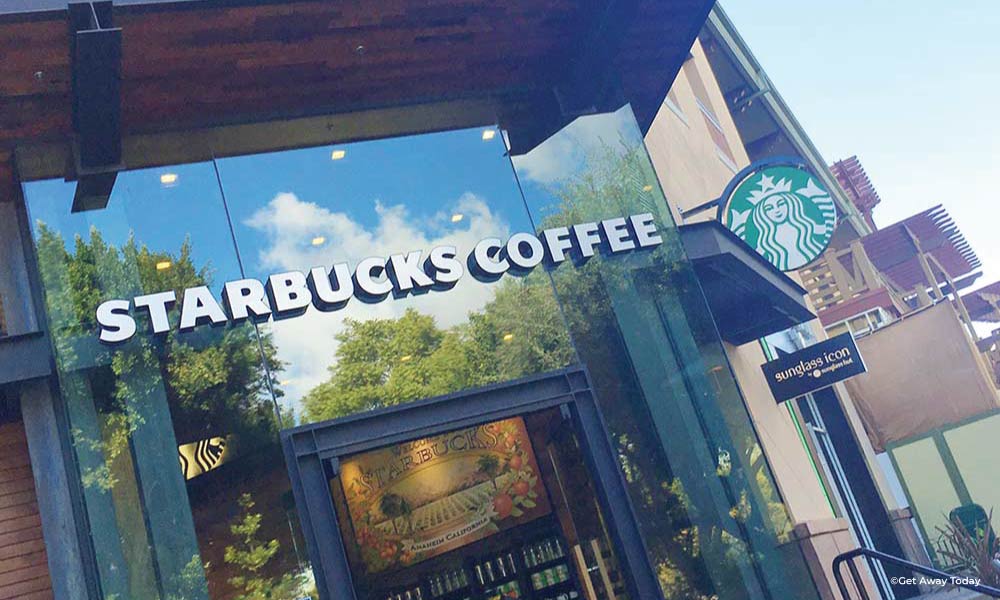 Sephora
. Sephora's Beauty Insider Program will give you access to rewards on all your makeup purchases. Plus, you get a special birthday gift that can be chosen from a few different items either in store or online during your birthday month. This is a great Disneyland birthday freebie if you love Sephora and are planning on visiting on your next Disneyland trip. Click for information and to
sign up
.
Jamba
. Become a part of the Jamba Rewards Program and you'll get a free birthday smoothie or juice. Jamba is always a great treat, whether it's a smoothie in the morning or a refreshing juice in the afternoon. Make sure to sign up at least a week before your birthday
here
.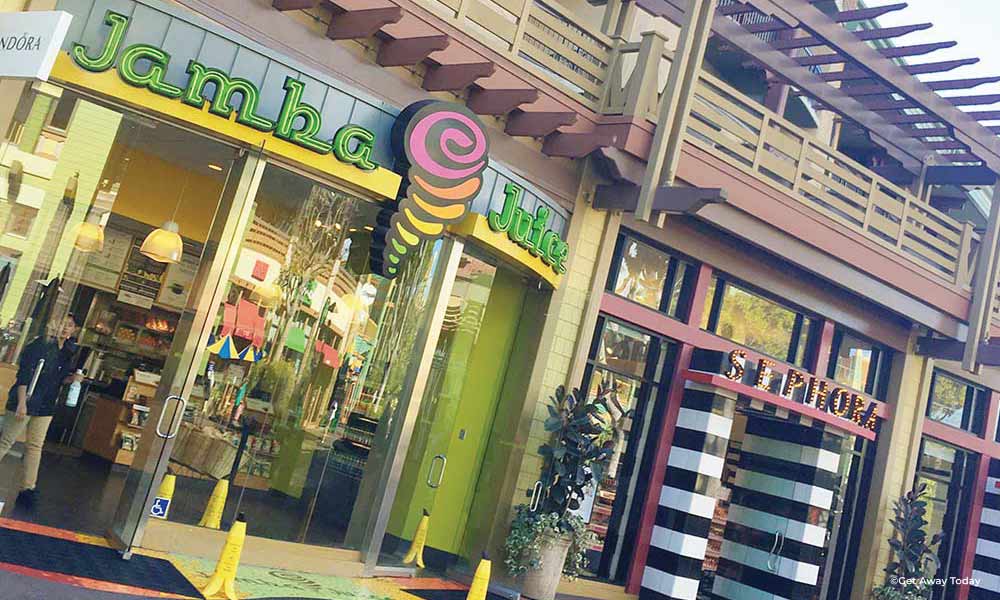 Disneyland Birthday Discounts - Downtown Disney
Earl of Sandwich. Join Earl of Sandwich's Royalty Club rewards program and you'll get an instant bonus coupon for $5 off within 7 days of joining. You can use this $5 coupon towards any purchase, including their $5 featured sandwich of the day, making it a free sandwich. Additionally, Royalty Club members can earn rewards on purchases and receive a coupon for a free item on their birthday. The free birthday item changes each year, but we've seen the free item qualify for a sandwich, brownie or drink. You can find more information and sign up for the Earl of Sandwich Royalty Club
here
.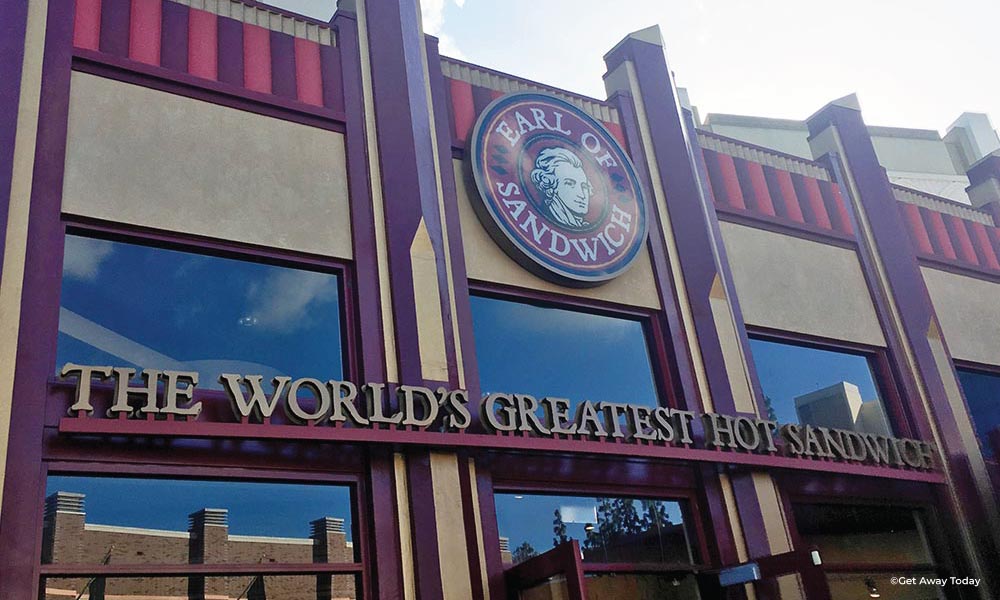 LEGO Store. Sign up for the LEGO VIP program and you'll earn rewards on all LEGO store purchases. Plus, they offer a special birthday offer and more exclusive deals throughout the year to their VIP members.
Join the program here
.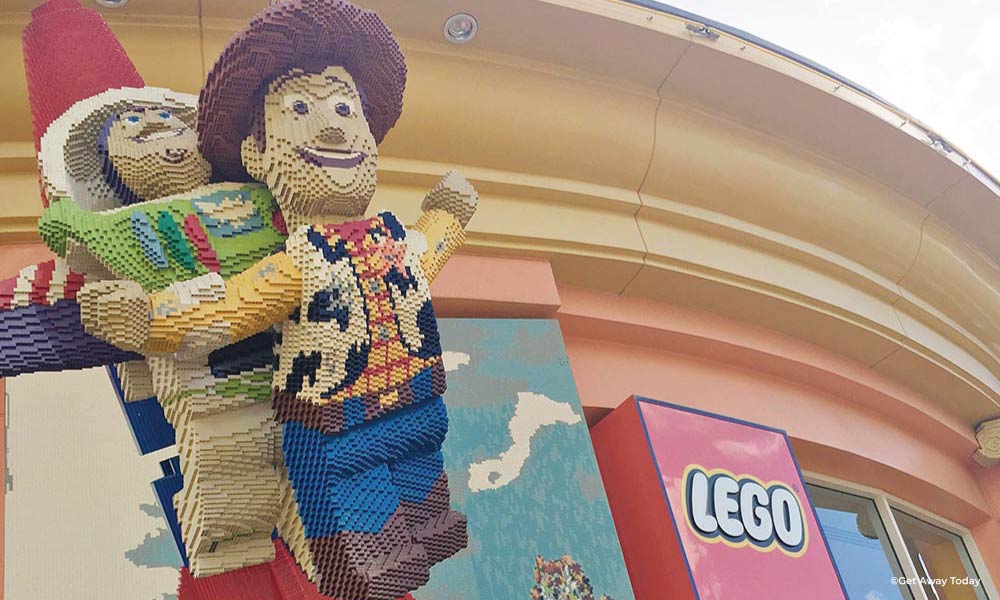 Sunglass Hut. When you join the Sunglass Hut email list, you'll earn perks on orders as well as special birthday and seasonal discounts. The offers and discounts change from time to time, but it's definitely something to look into if you're interested in stopping by the Sunglass Hut on your Disneyland birthday trip. Find out more information and join the list
here
.
More Disneyland Birthday Fun
Ride The Many Adventures of Winnie The Pooh. The line is normally not too long, and the last scene of the attraction is an adorable birthday scene celebrating Pooh's birthday. You'll feel like they're celebrating your birthday too, because let's face it, they are.
Along the lines of festive attractions, ride the Tea Cups in Fantasyland. One of the most iconic scenes in Alice in Wonderland is the birthday scene. Or rather, the unbirthday scene. We promise it will get you in the birthday celebrating mood as you listen to "A Very Merry Unbirthday."
Make the most out of any day at Disneyland with
Disney Genie+ added to your ticket
. To make the day really special for the birthday celebration, let them pick all of their favorite attractions and shows and go along for the ride, both literally and figuratively. Also, watch for special birthday themed merchandise for a special souvenir. No matter your age, you'll love celebrating your birthday at Disneyland! Book your Disneyland Birthday trip now to save the most! Our discount Disneyland tickets and reduced room rates will help you save, all while enjoying a magical birthday.
Book any of our Disneyland birthday packages online
or give our travel experts a call at 855-GET-AWAY. We'll go over any questions you have on your trip as well as the Disneyland birthday freebies. No matter what, you're going to have a wonderful time celebrating at the Happiest Place on Earth!