"We recently returned from our holiday, and I would like to thank you for the well organized trip. We had a few changes to make during our time in California, and your company was very kind and patient with the changes made. We will absolutely use Get Away Today for future trips and pass your name along.
I thank you once again,
Best Regards,
Marney S."
"I wanted to write and thank you for the wonderful vacation my family experienced last month. My wife and I surprised our two children with tickets to Disneyland as an early Christmas present, and we took off driving on December 1.
Get Away Today came recommended to me by several friends and family members and I was surprised to plug in my ticket quantities and hotel needs on the website to find that I was saving close to $1,000!
I was happy to be saving so much money, but was worried that there would be a problem with the processing or something hidden in the Get Away Today contract, and that we would drive from Utah to California only to find that we didn't have a hotel or park tickets.
I was absolutely amazed at how easy it was for me to check into my hotel with my Get Away Today information and to get my family's Disneyland passes. I had no trouble whatsoever, and GAT had everything setup for me, just like they stated on your website. My children even got free arm bands and lanyards and we all had the time of our lives!
Thank you so much for making our 2013 Christmas vacation a winter wonderland!
-Jess S."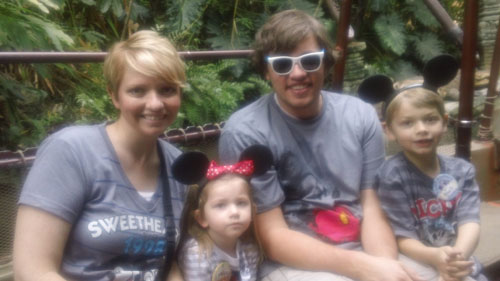 "Thank you for helping us have a wonderful vacation. Seeing smiles on my family's faces and being able to spend New Years eve at Disneyland made our trip magical. I have used get away today.com before and I will definitely book with you again. Thank you for what you do! Happy New Year!
-Michelle"
"Thank you so much for everything! Everything was ready for us and planned out so that when we got there, there was nothing for us to worry about. All we had to do was enjoy. I loved it! This was our honeymoon and my wife had been twice before through Get Away Today, but this was my first time. I can definitely say it was my best vacation ever, especially since I got to share it with someone special. The hotel was wonderful and the bus drivers were amazing! Thank you for everything!
Sincerely,
Dale N."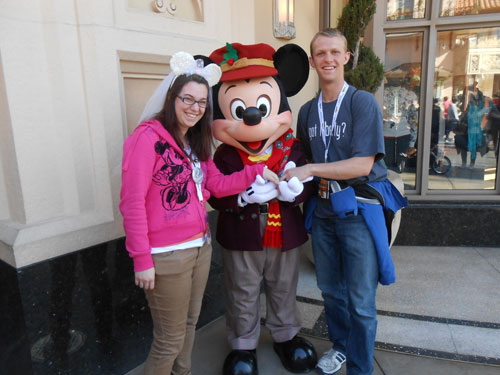 The holidays, honeymoon and vacations may come to an end, but the memories you make will last FOREVER! We love being a part of your vacation memories. Let us help you plan your next vacation online, or by calling our Disney Experts at 855-GET-AWAY.

Read what more Get Away Today Guests had to say:
It's the Little Things That Count
Fun and FUNNY Vacation Memories
We Help Families Create Memories
Get Away Today Makes Vacations Easy
Family Memories Are What It's All About