Get Away Today was recently invited to Studio 5 where Jennifer Dunyon shared some of the best travel deals coming up for Valentines Day, Presidents Day, and even Spring Break. If you missed it, here is a highlight of what she talked about.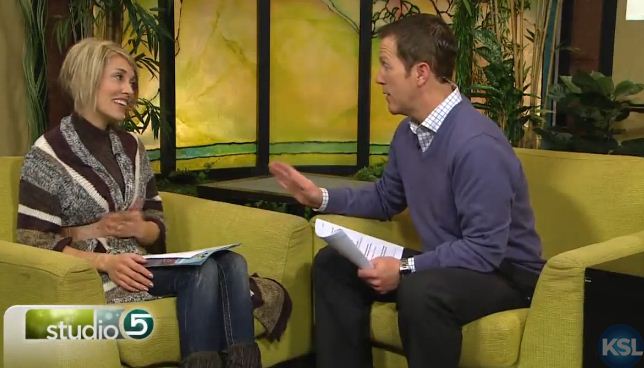 Since Valentines Day overlaps with Presidents Day weekend this year, it's the perfect time to get away. We still have a ton of last minute deals to Disneyland and all 3-Day or longer Park Hopper tickets are on sale; $35 off per ticket! It is the best deal of the year if you're going to be traveling to Disneyland.
Right now is also the time to plan your Spring Break getaway. The best hotels and deals get snatched up quickly, so you'll want to book soon.
Top Spring Break Deals:

Disneyland Resort Vacations
- Starting from $69 a night, our tickets are on sale off the gate price and now include a $10 ESPN Zone Game Card per ticket which allows for tons of gaming fun at Downtown Disney. Jennifer also recommends extending your stay for just a little more. Look for our extra night free specials and upgrade to a 4-day Disneyland ticket for only $25 more than a 3-Day. Or, a 5-Day Park Hopper Ticket is only $15 more than a 4-Day Park Hopper. In comparison, a single day at Disney's gate is over $100, so you're really saving a lot by upgrading!
Beach Getaways:
San Diego Vacations
- 2 night hotel packages with SeaWorld tickets for a family of four are starting at $468.
Carlsbad
- "Voted one of the top family beach destinations in the US" packages for 2 nights at the amazing Carlsbad Sheraton Resort is only $712 for a family of 4. This includes 2 days of fun at Legoland.
Huntington Beach
- "Surf City USA"- Choose from two beautiful resorts located right on the beach. The Hyatt and Hilton are amazing! Packages for 2 nights for 2 adults start at $528 and include an excursion to Catalina Island for the day.
If you didn't get a chance to watch the spot, watch it now!
Like Jen mentioned, availability is going quickly, so book your getaway today!

Check out these other great blog articles:
Spring Break Deals on Good Things Utah
Best Disney Vacation Deals
What's New at Disneyland for 2013