"We had a blast at Disneyland!!! Our hotel shuttle was very convenient. We got our hotel's breakfasts through Get Away Today and it was awesome! We just gave them our ticket each morning and ate anything we wanted. It was nice that everything was already paid for and we just had to show our tickets. We didn't have any surprise expenses which I usually anticipate on any trip. Get Away Today made sure everything had been planned for. It was great!!!
-Elizabeth J."
"For our latest Get Away Today vacation we went to the Happiest Place on Earth again! It was our annual trip to participate in the Disneyland Half Marathon weekend. We researched multiple websites to find our hotel and every search revealed one simple fact. You cannot find better prices than Get Away Today. We booked our hotel and headed out. Upon arrival our check in was smooth and everything we had read about our choice of hotel turned out very accurate. The food at the restaurants was good but the real steal happened every night. Our view of the fireworks from the room or the pool was simply amazing. No crowds to deal with and no reason to find a seat hours before the fireworks start made the experience that much better. We had a great trip and we both completed the Dumbo Double Dare races!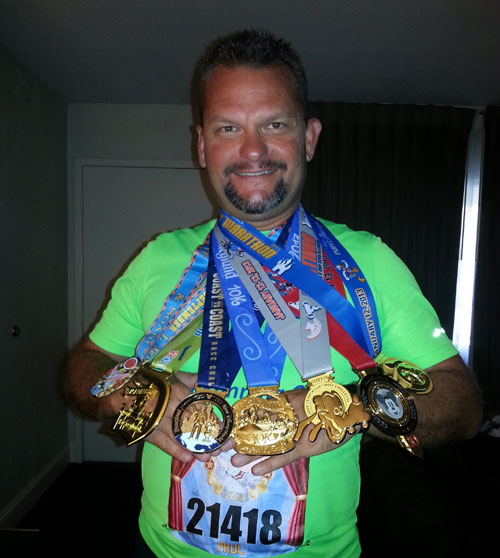 We will be back and we will continue to constantly recommend your company to all of our friends who always ask how we are able to get to Disneyland so often. We could not do it without your website! We will book again with you soon... this time for Disney Christmas! Thank you again.
-Paul S."
"We just returned from our Disneyland vacation and I want to thank you for another successful trip! This was the second time we have booked through your company and everything went off without a hitch. I was especially pleased to find that the Best Western Raffles Inn was a clean property and was as described by Christy, our travel agent. The hotel is always something I worry about as we do not want to be unpleasantly surprised when we show up!
Thank you again for another successful vacation!
Stephanie R."
"Thank you for a great Disneyland vacation! This was our first experience using you, and we will always book through you now for our Disneyland trips! Everything was timely, just as we expected, and got great customer service when we called with a simple question. We even got a call from you just to check in and make sure we didn't need anything. We enjoyed four very full days in the parks with a 3 and a 5 year old, and we all had the best family vacation ever. Thank you!!
-Andrea P"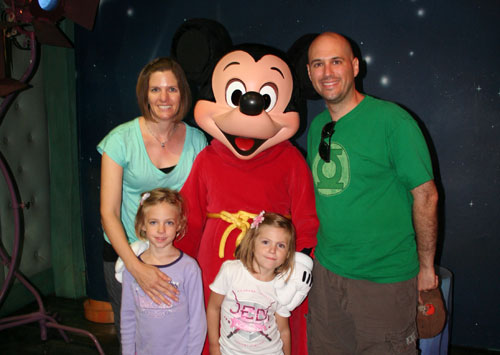 "The trip went great. Park tickets were awaiting us at will-call and were as expected. The hotel that was recommended was wonderful. The staff was attentive and friendly, the rooms were clean, and the morning breakfast was truly breakfast, not just some doughnuts and juice.
Both Get Away Today and the Hampton Inn have earned my repeat business the next time we go on a family adventure.
-Jeff M."
"We would like to thank Get Away Today for helping us get our family vacation together. We had a great time and everything went as expected. Our hotel was great and checking in went smoothly. I found the Get Away Today staff to be very friendly and helpful the few times I called them. I also was impressed that they went the extra mile to send us an extra Mickey Mouse backpack free of charge for our 2 year-old who didn't require any tickets.
Thanks!
Trudi M."
There are good surprises like, "Yay! We're going to Disneyland!" And then there are bad surprises like, "Oh, I thought parking at our hotel was included." At Get Away Today, we do our best to make sure you don't have any bad surprises. We work hard to negotiate special exclusives like free parking and free breakfast at as many hotel partners as possible. We also guarantee the lowest price and provide our guests with personalized service. We want your vacation to be as memorable and magical as possible. Book your next Disneyland vacation online or call our Disney Experts at 855-GET-AWAY.

Read what more Get Away Today families are saying:
Great Get Away Today Vacations
Great Disneyland Vacation Photos, Even Better Vacations
Easy and Affordable Disneyland Vacations
Disneyland Vacations that Rock