"Our granddaughters were looking forward to going to Disneyland for the last 3 months. When we booked through you back in February, your agent suggested a hotel that would fit our needs. She also suggested using a shuttle service instead of renting a car. As we started our vacation we noticed how much time and effort we saved by booking through you and by using the suggestions of your agent.
The hotel (Desert Palms) fit our needs perfectly. The hotel staff was very helpful and friendly. The breakfast buffet, while not gourmet, was still adequate. The shuttle service was very punctual and friendly. And picking up our Park Hopper tickets was so easy. All said, we had no problems our entire stay. We give all the credit to you at Get Away Today. We have used you in the past and will use you next year when we take our grandsons. Thank you for making two little girls
Disneyland vacation
perfect!
Sincerely,
Dave R."
"We had a wonderful time at Disneyland this last week. I appreciated the kind, quality service that I received. GetAwayToday was able to get us a hotel room that fit all 6 of us very comfortably and the price was perfect. There was a time while on vacation that I needed to contact GetAwayToday regarding tickets to a certain attraction and I was able to get prompt, courteous service. We will definitely go with GetAwayToday for our next vacation!
Thanks again!
~Melinda C."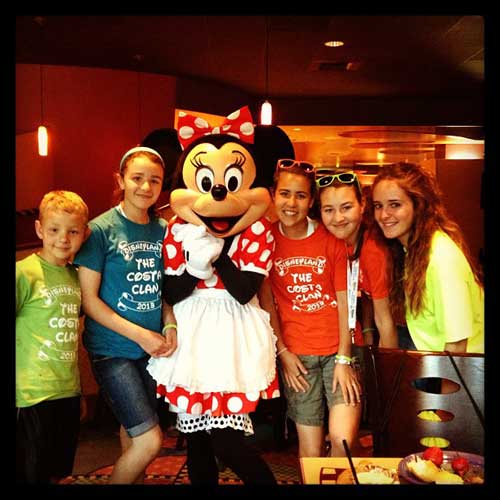 "Our trip was wonderful. The weather, the parks, the resort, everything was incredible.
And one of the nicest things was that you checked on us a few times, that was great. It gave us the feeling that if anything happened we could call you.
Thanks for making my boys dream came true...
Liliana B."
"Thank you so much for making our first vacation with our Grandson so special. 2 1/2 years ago we were blessed with a beautiful Grandson who was born with a Heart defect which has kept us home for the last 2 years not being able to go into public places because of germs. We were given the ok by his cardiologist to take him to Disneyland. We have been to Disneyland many times before but we have never experienced it the way we did with your help. The dinner with the characters was so special and Minnie really took to our little guy and I had so many emotions hit me that the tears just poured out. It truly is a magical place, and I appreciated the phone calls from you checking up on us. Everyone I talked to I told them about your company and how great it was to have you help make this very special and emotional vacation for us. Looking forward to this same trip next year. Thank you again for our vacation.
Carla E."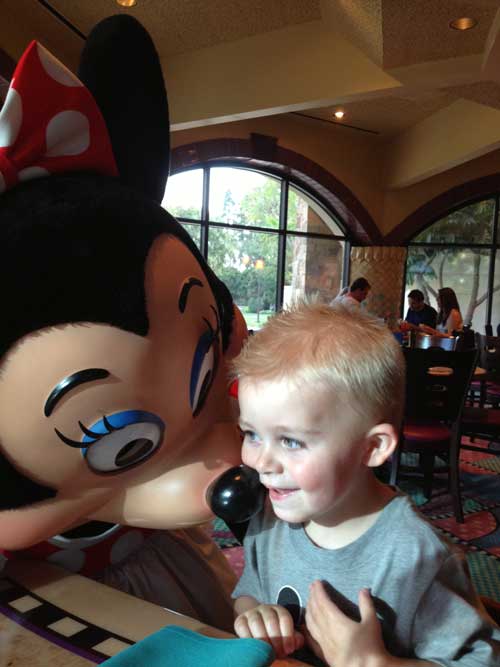 There is nothing that warms our hearts more than hearing stories like these. We take the extra step because we truly care and want each vacation to go as smoothly as possible. That starts from the first time a guest calls or visits our website and continues through each family's vacation. From your "Once Upon a Time" to your "Happily Ever After," we treat each family's vacation like it's our own.

Check out these other guest experiences:
First Get Away Today Vacation Experiences
Best Prices + Best Service = Best Vacations
Disneyland Vacations: The Little Things Count
A Great Disneyland Vacation Every Step of the Way