"My husband and I love this hotel! We have stayed twice already and have another trip planned this September. The rooms have always been very clean! The location is great with a McDonald's and Panera among other things right there. Definitely recommend! And also, Get Away Today has been the best thing I've found for planning my Disney vacations! They are always so nice and helpful. I'm very impressed!"
- Heather B. on the Fairfield Inn Anaheim Resort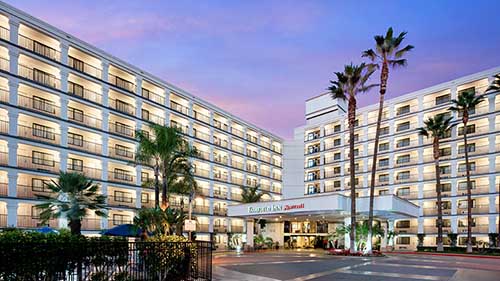 "We enjoyed our stay here. The rooms were very nice and clean, the staff was helpful. The walk to Disneyland isn't too bad (I figured we walk all day in the park, what's another 2 blocks?) But they do have the option of purchasing a shuttle ticket (which leaves every 20 minutes) for only $5/day. You can buy the shuttle tickets easily from a machine, but it accepts cash only. We didn't get a chance to eat at the restaurant in the hotel, but it looked like a nice place. My husband loved the fitness center and said they had a great variety of machines. We will definitely stay here again!"
- Alysia G. on the Four Points by Sheraton Anaheim (Formerly the Hotel Menage)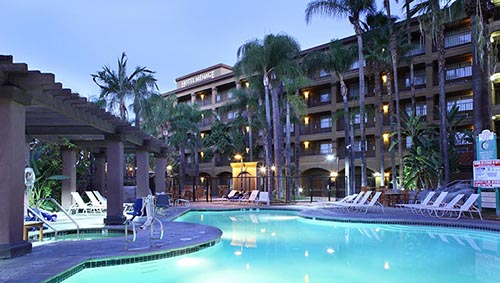 "We have 4 kids and we got the kids suite with bunkbeds. The kids thought it was so much fun and the additional room was a lifesaver at the end of a long day and everyone needed some space. The breakfast was very good with lots of choices for everyone. The staff was helpful and very positive. They allowed us to check-in early due to our flight arrival time. Unfortunately the hot tub was out of commission but the kids did use the pool. The ART bus stop is right outside the motel's office which is super convenient as well! Overall a great experience and I would recommend it to anyone!"
- Marci J. on the Stanford Inn & Suites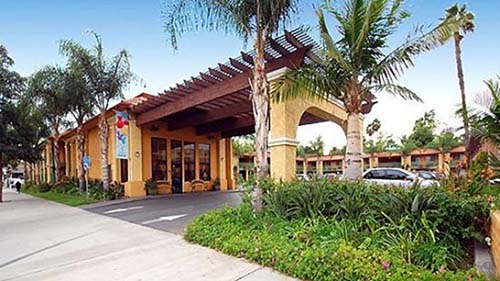 "Room was nice and clean with plenty of room for 5 of us and a roll away bed. Staff helped us with everything and went above and beyond in most cases. Room service was quick and spot on. All in all we stayed for 5 days and had a fantastic time."
- Samuel C. on The Anaheim Hotel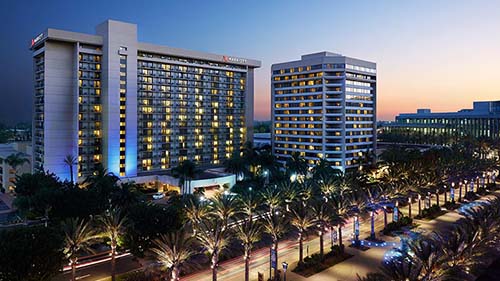 "Meet our needs perfectly for a family of 6! Loved having the store so close and within walking distance to Disney. The room was clean and loved having the sliding doors to the kids bunk house. Pool was excellent and staff very friendly! They saw us having a pizza party by the pool and brought out plates, utensils and cups for us to use. We come to Disney once a year and have stayed at many hotels in the area and this will be our new favorite!"
- Brittanie L. on the HYATT House at the Anaheim Resort/Convention Center
"We always stay in Garden Grove and this is our second time staying here. Hotel was clean, breakfast was filling and all you can eat - one of the few hotels that offers bacon. Nice little on-site gift shop and within walking distance of some great restaurant and shops. Bus picks up in front of hotel."
- Kelly H. on the Embassy Suites Hotel Anaheim South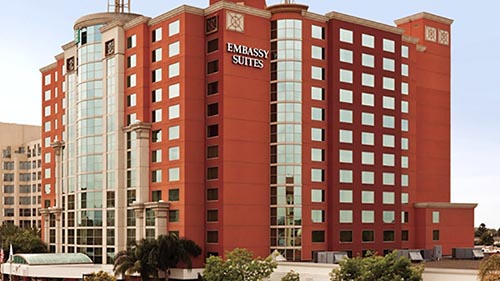 You can start planning your summer, fall and winter breaks now with Get Away Today. Our discount Disneyland tickets and reduced hotel rates will help you save a ton, while our expert tips and tricks will make sure you have the best vacation yet. Book online now or give our agents a call at 855-GET-AWAY.

Check out more hotel reviews and guest testimonials: