Earlier this week were were lucky enough to be visited by our friends at Visit Anaheim. Visit Anaheim is the official tourism organization for the vibrant city and they are the people you can thank for all the incredible As they put it, Anaheim is constantly growing, transforming and evolving. We couldn't agree more. Anaheim is right in the heart of sunny Southern California and what the folks at Visit Anaheim consider "the best part of the sandwich." There is SO much to see and do and Anaheim is the perfect base of stay for any Southern California vacation.
Check out their video for just a small glimpse of everything there is to experience in the beautiful city of Anaheim:
Anaheim is already an established travel destination for so many reasons. Everything from whale watching, Knott's Berry Farm, Medieval Times, helicopter rides, concerts, hot air balloon and of course, the Happiest Place on Earth, Disneyland round out just a few of the things you can experience! But there is so much more and so much coming!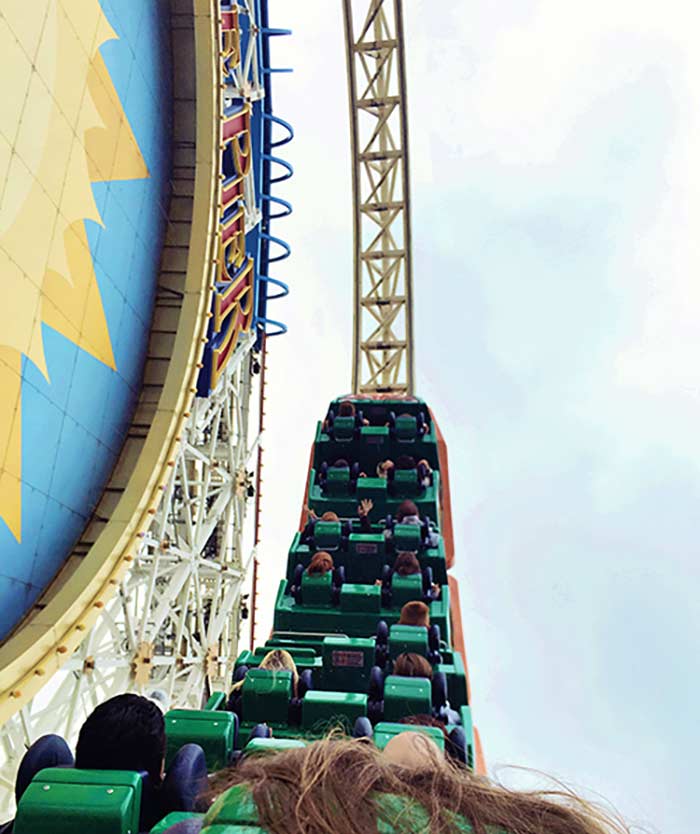 So what's new with Visit Anaheim? Just last summer, they went through a massive rebranding campaign to better showcase what they are all about and better serve the city of Anaheim. They are creating whole new teams in their organization to support the every growing city and get the best information out to the people. As Visit Anaheim is evolving, so is the city itself. Currently under construction are 13 hotels which means there are over 3,000 new rooms available. A perfect example is the just completed Grey Wolf Lodge.
As you are visiting these hot spots of Anaheim, the best way to get around is with ART or Anaheim Resort Transit. Not only do they pick up and drop off at a large portion of hotels in the area, but you can travel to so many of the different attractions! Disneyland is the hub of ART and all routes start from there. Some destinations even have special perks with the Anaheim Resort Transit, like the professional sports teams. With a ticket from the Ducks or Angels, you receive a complementary ride to the stadium via ART!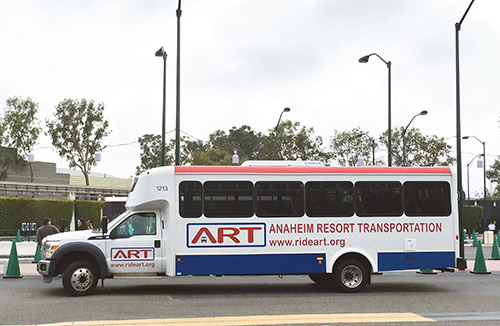 Beaches are a huge part of the appeal of this great city and you will have more than your fair share of options to visit! You have the ever popular Huntington Beach, beautiful Newport Beach, famous Laguna Beach and a local favorite and a complete hidden gem, Seal Beach. Each beach has a different personality, but all are family friendly and have that local type feel. Try them all for yourself and see which one you like best!
Every single one of our reservation agents has completed the Anaheim Destination Specialist Program - This means all of us here at Get Away Today are your Anaheim experts! We are your one stop shop for everything from all the information about a new special event happening while you are in town to the insider secrets of classic favorites.
Now you know just a few of the exciting adventures you can experience in Anaheim, you need someplace to call home for a few days. We also had a visit from one of our fantastic hotel partners, the Clarion Hotel Anaheim Resort. The Clarion has completely renovated every single room on their property to better serve their guests and give them the best experience possible. Combine this with the exclusive offers you can only get with booking through Get Away Today like free breakfast, free parking and the most discounted rate, the Clarion is a great bang for your buck! On site you have free WiFi, a fridge in every room, a massive year round heated pool and sundeck, a game room and much, much more. You will just be a short walk or ride from the Happiest Place on Earth or any other of the amazing Southern California destinations we mentioned above. The Clarion staff if there to help you and want you to have the best stay possible. They understand how much goes into a vacation and make sure you have a wonderful experience. When you are staying there, go talk to them if you have any questions or concerns. They would love to help! If you are looking for a great value with everything you need for your family all in one place, the Clarion Hotel is a fantastic choice.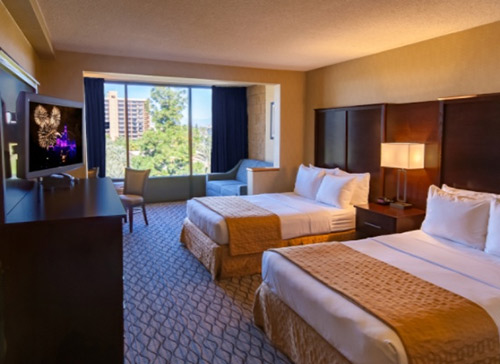 Anaheim is a city like any other. Constantly changing (always for the better), but keeping the nostalgic feel we all know and love. The city is bringing in the new wave with destinations, like the Packing House, and honoring family favorites like Disneyland. Visit Anaheim wants you to experience the best and brightest that the city has to offer! Make Anaheim your hub for all thing entertainment and travel. You can book your Anaheim vacation package online or call our travel experts at 855-GET-AWAY.