"Thank you for helping us to create a vacation of our dreams. With finances tight we decided to take the boys to Disneyland and you saved us money and made it a fun and easy experience. I will make sure to tell all of my students families how fabulous you are."
-Cindy C. 04/25/13
"Get away today made planning and enjoying our trip awesome! They made sure everything was taken care of and made this our best family vacation yet! They have earned our business for all our future trips!" - Angie S.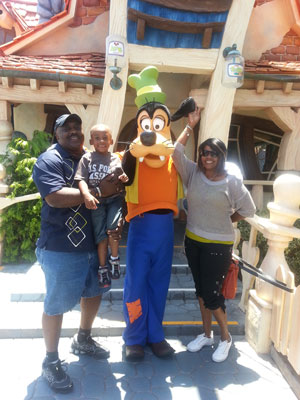 "Thanks! We had a great time!" - Victor J.
"Thanks for such a great vacation! We got a great deal on our hotel & Disneyland tickets. Our family had a worry-free wonderful time. We'll definitely use getaway today again in the future!!" - Melinda A.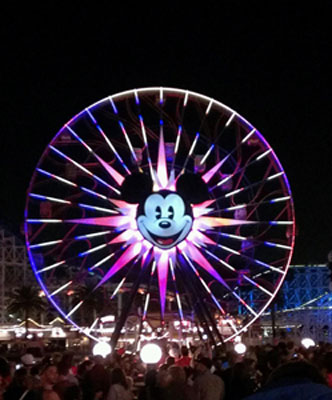 "Dear Get Away Today,
Once again you helped provided a fabulous vacation! This is the third time I have traveled to the Disneyland resort using your travel services and we will definitely use you again. I will definitely use Get Away Today for convenience (loved having everything prepaid and ready to go), friendliness, and helpfulness.
Thanks for a great trip full of wonderful memories." -- Bobbie E.
"This year was my family's third trip to Disneyland. I wasn't looking forward to it because I haven't enjoyed my trips there in the past. This trip was amazing. You guys thought of everything. It wasn't the logistical nightmare of my past trips. Everything was taken care of for me and I was able to just kick back and enjoy my vacation. I said this was going to be our last trip to Disneyland, but I had such a good time I already want to go back. Thanks for making this my best vacation yet."
-Kirk B.
"My husband and I took our son, daughter in law and 3 granddaughters to Disneyland for our 50th anniversary celebration. This trip was wonderful. You never know what you will get when booking over the phone with travel agency. Get Away Today did everything perfect!!!. Our room was great with promised view of the entire park from 13th floor. All tickets were waiting and even special roses in our room for 50th anniversary. The kids had never flown before, nor been to any Disney park and this trip was full of a lifetime of memories for all of us. Thank you Get Away Today for making this "trip of a lifetime" something our family will always remember." - Vickie G.
To plan your next magical Disneyland vacation, go online or call our reservation staff at 855-GET-AWAY