"Thanks for being so great to work with. We had a great vacation in California! It was the kids first time at Disneyland and they loved it. We also went to the beach a couple of times to hit the waves. We really appreciate the great customer service you provided. Attached are a couple of photos of the vacation.
Thanks,
The Ungermans"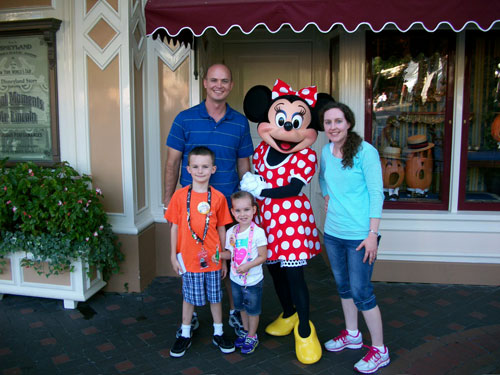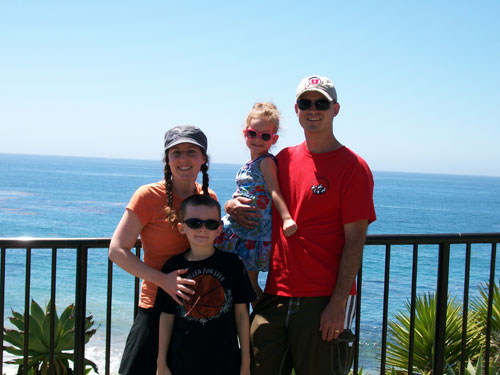 "Thank you for the Wonderful vacation. Everything went smoothly and was so much fun. We loved the Hotel accommodations (
Fairfield Inn
) and being able to just walk across the street.
It was truly a magical time. We especially loved the attention the characters gave our little Granddaughter.
We have used your services before and will definitely use them again.
Thanks,
The Betensons"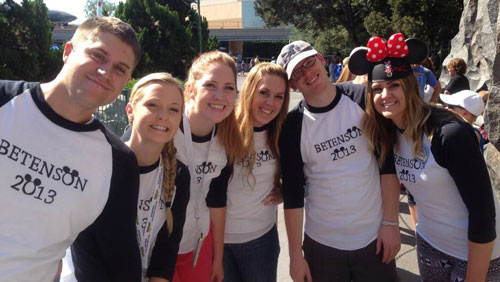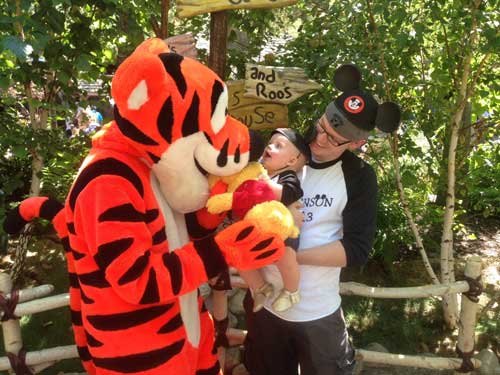 "I just wanted to write and say THANK YOU for helping us plan a fantastic vacation. From beginning to end, our experience from Get Away Today was fantastic. We received follow-up calls to make sure our package arrived, calls while we were in Disneyland making sure we arrived safely and if there was anything we needed, and calls when we returned to see how the trip was.
I believe it was Danielle who helped us, and she sold us on staying at the
Disneyland Hotel
. She took the time to explain her travel experiences, and the pros and cons of staying at different resorts. We took her advice, spent the extra money, and LOVED our time at the Disneyland hotel. My kids loved all the hidden Mickeys in our room, loved the light-up headboard, and loved swimming in the pools. After staying at the Disneyland hotel, I'm not sure I would do it any other way. To leave the park at the peak of the hot afternoon, and leave straight from the park into the Grand Californian for an afternoon swim, and then head back to the park in the evening was incredible. We truly felt like we were on "vacation". I can't say that about our other Disney trips we have been on.
We are ready for you to help us book our next dream vacation-- A Disney Cruise! We look forward to working with you again during that process!
All the best,
The Allmans"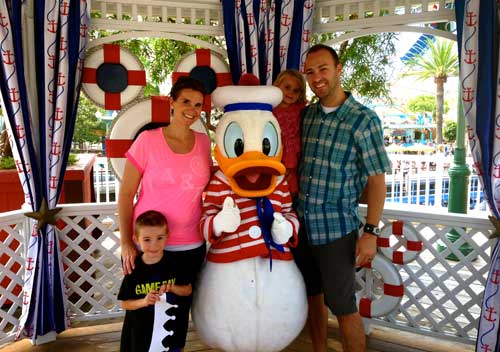 At Get Away Today we love helping each family customize their perfect vacation and we offer that help before, during and even after your vacation! We pride ourselves on our Disneyland Resort and area hotel expertise and love to hear how it helped families have a magical time! Let us use our expertise to help you plan your Disneyland vacation! Book online or call our agents at 855-GET-AWAY!

Hear what more guests are saying about Get Away Today:
Frighteningly Fun Halloween Time Vacations
Firsthand Get Away Today Customer Service Experiences
Get Away Today Guests Get Peace of Mind
First Hand Get Away Today Hotel and Vacation Experiences