As summer fades away, so does some exclusive fun at the Disneyland Resort. Find out about your last chance to fully experience summer at Disneyland in 2017, with special offers and events coming to a close this month.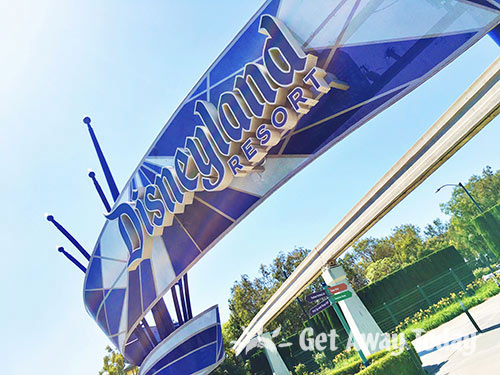 Summer at Disneyland is quite possibly the most magical way to spend a summer. Everything from the smell of Main Street U.S.A. to watching fireworks explode just beyond Sleeping Beauty's Castle makes for summer memories unlike any other. Disneyland knows how to make each summer fantastic, with more entertainment and fun events exclusive to the bright, sun-kissed months.
While summer may be fading away, there are still a few weeks left to experience everything summer at Disneyland has to offer. Whether you're jumping in the car now for a road trip to the Happiest Place on Earth or deciding to hop on a plane for one last hoorah before school begins, you should keep reading. There are quite a few things fading away with summer at Disneyland, including some great deals. Don't panic, though – we've compiled a list of what is splashing away and when.
Everything Ending with Summer at Disneyland in 2017
The Main Street Electrical Parade. If you want to experience this fan-favorite, you'll have to run. The iconic parade will travel around Main Street U.S.A. for the last time on August 20th. Disneyland lovers rejoiced when the parade returned to its home earlier this year after spending some time on the West Coast at the Magic Kingdom in Disney World. We haven't heard anything from Disney about the parade returning, so don't miss your last chance to see the Main Street Electrical Parade before it glows away next week!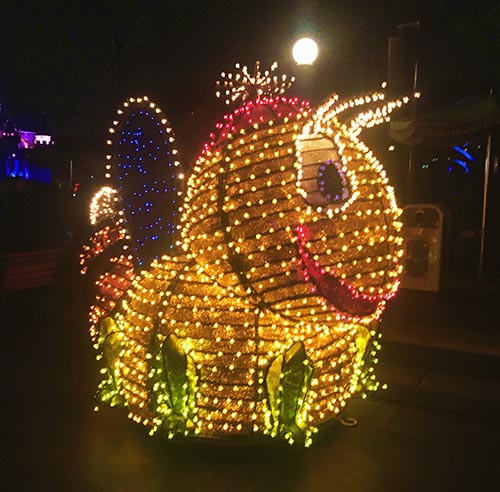 "Extra" Extra Magic Hour. Ever wanted an hour to yourself to enjoy the Guardians of the Galaxy – Mission: BREAKOUT!? Then you'll want to take advantage of the "Extra" Extra Magic Hour before it ends on August 30th. This magical perk is exclusive to guests staying at any of the three Disneyland Resort hotels. On top of the Extra Magic Hour offered each morning, you'll also be able to enjoy an extra hour in Disney California Adventure on select nights to enjoy the new Guardians of the Galaxy ride. You'll have barely any crowds and be able to help Rocket free his friends over and over again! It's the perfect way to spend a summer night in Disneyland.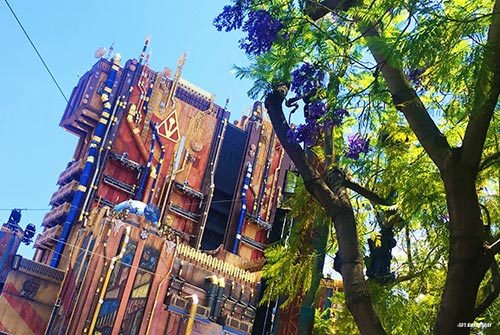 Adults at Kids' Prices. Our Adults at Kids' Prices on all 3-day and longer Park Hopper tickets is the most popular ticket special we offer. The special is typically only offered in January, February, May, August and September. Which means this is another offer that will be splashing away with summer at Disneyland! Don't miss out on this amazing savings – make sure to book your 3-day or longer Park Hopper ticket now for travel this August to experience the Main Street Electrical Light Parade and "Extra" Extra Magic Hour. Or, use it for travel in September to be a part of Summer of Heroes or Halloween Time at the Disneyland Resort.
Summer of Heroes. Speaking of Summer of Heroes, this super event will be the last of the summer fun to fade away at the Disneyland Resort. The epic celebration of all things Marvel and super hero will end at Disney California Adventure Park on September 10th. While there have been whispers that a few experiences may stay, the official word is that Summer of Heroes will be saying goodbye permanently this. If you want to meet Groot and Black Widow or dance off with the Guardians of the Galaxy and train to become an Avenger, you need to visit Disneyland before Summer of Heroes ends. Limited time treats and merchandise will also be disappearing with our favorite heroes on September 10th. The Disneyland Resort can't keep these super heroes away from saving the world for too long!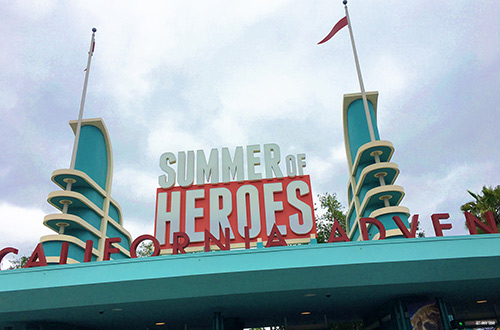 30% Off Premium Rooms. There's nothing better than saving money when you spend a part of your summer at Disneyland. One of our most popular offers of the summer has been 30% off premium rooms for select nights at the Disneyland Hotel and Disney's Grand Californian Hotel & Spa. Find out more about the Disneyland Resort hotels sale here. The most important thing to know is that the sale ends September 28th. It's the perfect offer to take advantage of if you're looking to experience the last days of summer at Disneyland in style, so book now before we lose availability.
Everything Staying after Summer at Disneyland in 2017
We know we mentioned everything splashing away with summer at Disneyland, but we couldn't go without mentioning the summer fun that will be staying. Quite a few amazing attractions opened and re-opened this summer at Disneyland. Lucky for us, these attractions are set to stay year-round. Which is why it would be a shame not to mention them!
Guardians of the Galaxy – Mission: BREAKOUT! The new attraction has been a hit since its opening day this May. Even those who mourned the loss of Tower of Terror have come to admit just how awesome the Guardians of the Galaxy ride is. While Summer of Heroes commenced just in time to celebrate the grand opening, this is one super ride that will be staying. In fact, the ride has been so popular that Disney has finally confirmed the rumors of an upcoming Marvel Land. You can check out what we know about that in our article detailing all the changes coming to Disneyland.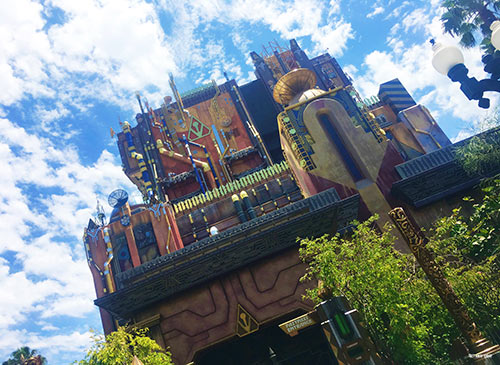 Fantasmic! The nighttime spectacular closed in early 2016 as Disneyland began construction on Star Wars Land. After extensive refurbishment, the show returned this summer at Disneyland and has been wowing guests with its updates and brand-new technology. The storyline of the old show has been enhanced, with many beloved scenes and musical numbers remaining. Even more scenes have been added, with new water and light technology that is stunning. Read all about the Fantasmic! updates here.
Rivers of America. This iconic area also closed for refurbishment in early 2016, to help make room for the upcoming Star Wars Land (find out about the updates on Star Wars Land in Disneyland here). It reopened last month with a new waterfront on the north bank. On top of breathtaking views, the new waterfront also includes a brand-new trestle for the Disneyland Railroad to travel over. It's a beautiful sight guests won't want to miss!
Disneyland Railroad. That new trestle we mentioned above? It was just one small change made to the Disneyland Railroad's track during its extensive refurbishment. This classic attraction also closed for refurbishment to account for a new path around upcoming Star Wars Land. The Railroad also received updated scenes for the Dioramas of the Grand Canyon and Primeval World, although the original splendor still shines through. We love knowing that the Disneyland Railroad has resumed its 365-days-a-year-operation and is continuing to wow guests every season now!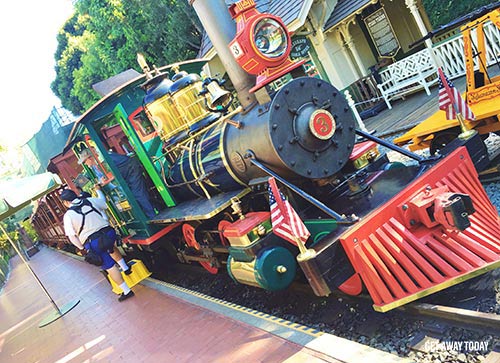 Are you ready to book a trip to the Disneyland Resort right now? We know we are! Just imagine spending the last days of summer at Disneyland. Snacking on churros every afternoon, laughing until you cry on Guardians of the Galaxy – Mission: BREAKOUT! and holding back tears at the beauty of Fantasmic! are just a few of the memories awaiting you. You'll have to act now so you don't miss your last chance to experience summer at Disneyland!
Your summer at Disneyland will only get better when you take advantage of our discount Disneyland tickets and reduced hotel rates. While you may not get to experience all of the summer fun this year, you can start saving for next summer. Our 2018 packages are available to book today, whether you pay in full or use our Layaway Plan to make payments as you go. No matter when you choose to go to the Disneyland Resort, let us help you save the most. Book any of our Disneyland packages online or by calling our travel experts at 855-GET-AWAY.

Check out these other great articles: