A Disneyland vacation is a must for any young princess. It's a special occasion to be remembered forever. Fairytales and magic come to life and are around every corner. The Disneyland Resort truly is a place of happily ever afters where dreams come true. If you're celebrating a special princess or want to make some memories that are sure to be a highlight of your princess's vacation, we've put together three Disneyland splurges that any young girl will love.
Afternoon Tea at the Disneyland Hotel: One of the newest additions to the Disneyland Resort is a perfectly lovely afternoon tea held daily from noon to 3pm at Steakhouse 55, one of the swankiest restaurants in the entire resort. There are two different teas to choose from for adults; a classic ($50 per person) and premium ($65 per person). There's also a kids' tea that includes scones, Mickey shaped tea sandwiches, desserts, herbal infused teas, milk or hot chocolate for $35 per person. The portions are small, but there is definitely enough food to count as a light lunch. Reservations are required and can be made up to 60 days in advance. If you're celebrating a special occasion, I recommend booking them as soon as possible. It's sure to be a relaxing afternoon fit for any princess. Also, since the tea is held inside the Disneyland Hotel, yo uwon't need park admission for your tea time.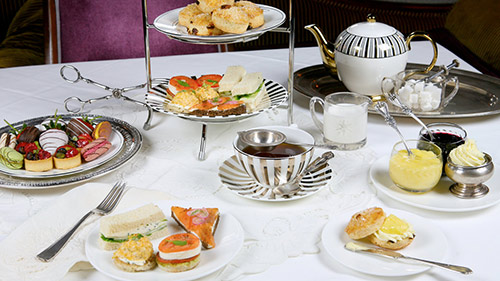 Photo credit: Disney Blog ©Disney

Bibbiddi Bobbidi Boutique: Every princess dreams of having her own fairy godmother, and they exist at the Bibbidi Bobbidi Boutique tucked away inside the Sleeping Beauty Castle. Because it's inside Disneyland, you will need park admission. Your little girl will be completely transformed with hair, make-up and nails staring at $60. Many of the transformations hold up for quite a while, as those fairy godmothers know how to work their magic. Brothers can get a knight package at the Bibbidi Bobbidi Boutique starting at $20. If you're looking for a makeover that's not quite as much of a splurge, consider a Frozen inspired transformation at Anna & Elsa's Boutique. Transformations here start at $35 per person and most packages include hair, makeup and nails. There are also boy options here so no one feels left out.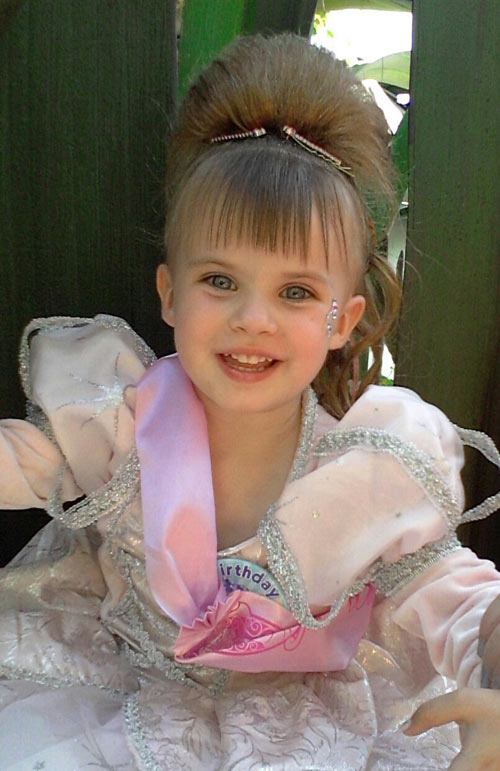 Ariel's Grotto: No Disneyland vacation is complete without Character Dining, princess lunch or breakfast. If you're doing the breakfast, everything is served family style. For lunch, which normally goes until 4pm or so, you'll order from a three course prix fixe menu. Either way, your meal is fit for royalty. The nice thing about the Princess Celebration lunch or breakfast is that the princesses all come to you! You just sit back and enjoy while mixing and mingling with the fairest of them all. And don't worry, brothers like it too!
Of course, these are just some suggestions to give your Disneyland vacation some extra special princess goodness. There is so much princess-y fun to have. Be sure to explore the Fantasy Faire where you can meet up to three princesses at a time and watch live performances featuring Belle and Rapunzel. Also, see where the princesses from your favorite fairy tales live on the Story Book Land Canal Boats, walk through Sleeping Beauty Castle, be a part of Ariel's world aboard The Little Mermaid ~ Ariel's Undersea Adventure and so much more!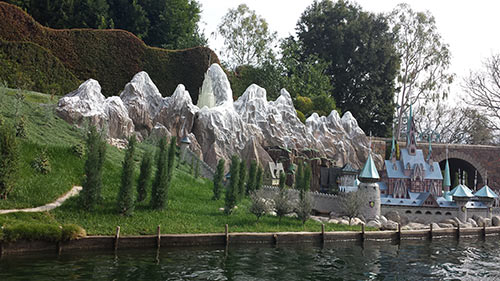 When you're ready to book your Disneyland vacation for your princess, check out our Disneyland packages online or call our agents at 855-GET-AWAY.

Check out these other great articles: