Think you know everything about LEGOLAND? Maybe not. We share five things you didn't know about LEGOLAND in California. See how many you already knew and learn something new!
Photo courtesy of Legoland California
We love the LEGOLAND California Resort and were so excited when our contactToni from LEGOLAND came to visit. There has been a lot happening at the LEGOLAND California Resort this year, so we asked her to share the latest updates. Plus, there are a few things that have been ongoing at the Resort that you may not be familiar with.
We sat down with Toni and came up with 5 things you didn't know about LEGOLAND in California. Watch our video to test your LEGOLAND knowledge.
5 Things You Didn't Know About LEGOLAND
Did you learn something new? We hope so! And for quick reference, we've compiled an overview of the 5 things you didn't know about LEGOLAND from our video here:
1. New LEGOLAND Castle Hotel
The LEGOLAND Resort opened its second hotel ealier this spring. It's a premium hotel with themed guestrooms, live entertainment, incredible common areas and so much more. Jen was lucky enough to stay there for the grand opening and she put together some room tours of the different themes. You can watch Jen's room tours here: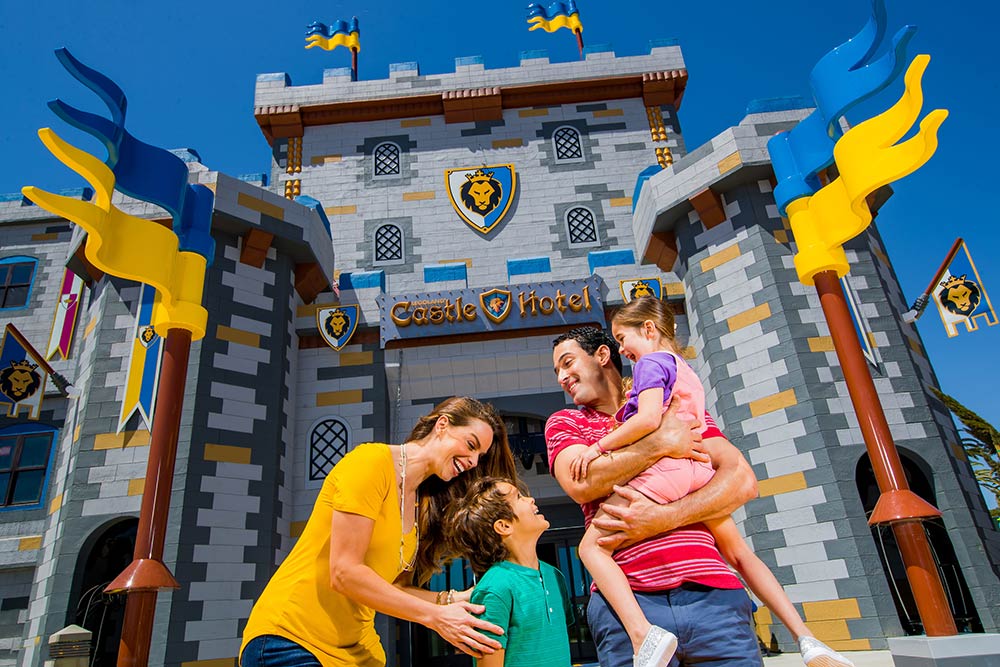 Photo courtesy of Legoland California
2. New LEGO City Deep Sea Adventure
If you haven't been to LEGOLAND recntly, you probably haven't heard of the LEGO City Deep Sea Adventure. This summer LEGOLAND got a real working submarine that you can ride through a live aquarium. And it features an interactive treasure hunt. There is no height requirement, so it's perfect for everyone to ride together.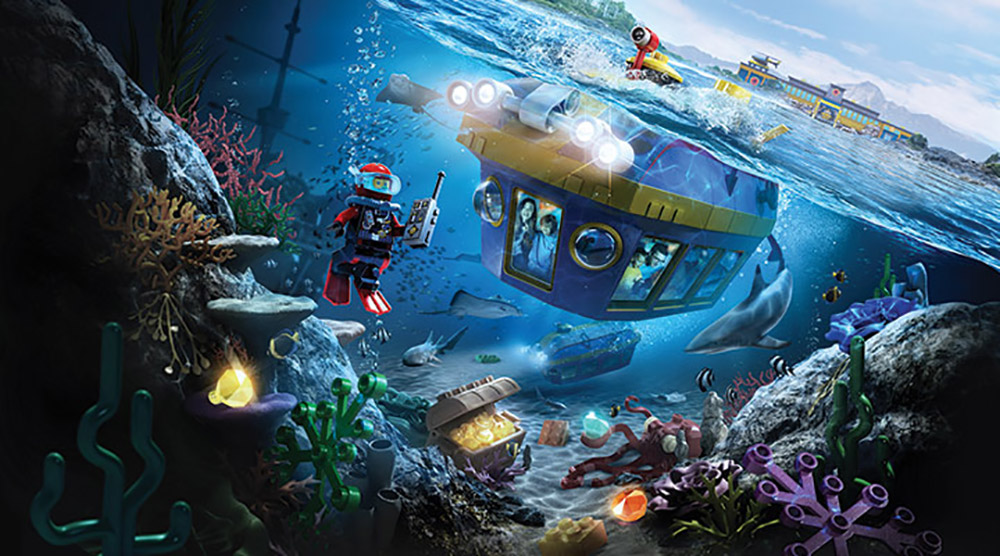 Photo courtesy of Legoland California
3. Brick-or-Treat
You may not know that LEGOLAND California holds an exclusive Halloween party. The last Saturday night in September, and each Saturday night in October, you can go to "Brick-or-Treat at LEGOLAND. It's a special ticketed event that you can add to your paid Get Away Today ticket for just $25 when you're at the park. Your Brick-or-Treat ticket will give you park admission from 5 - 9pm where you'll get to trick-or-treat, have a costume party and so much more. It's perfect for a Fall Break vacation.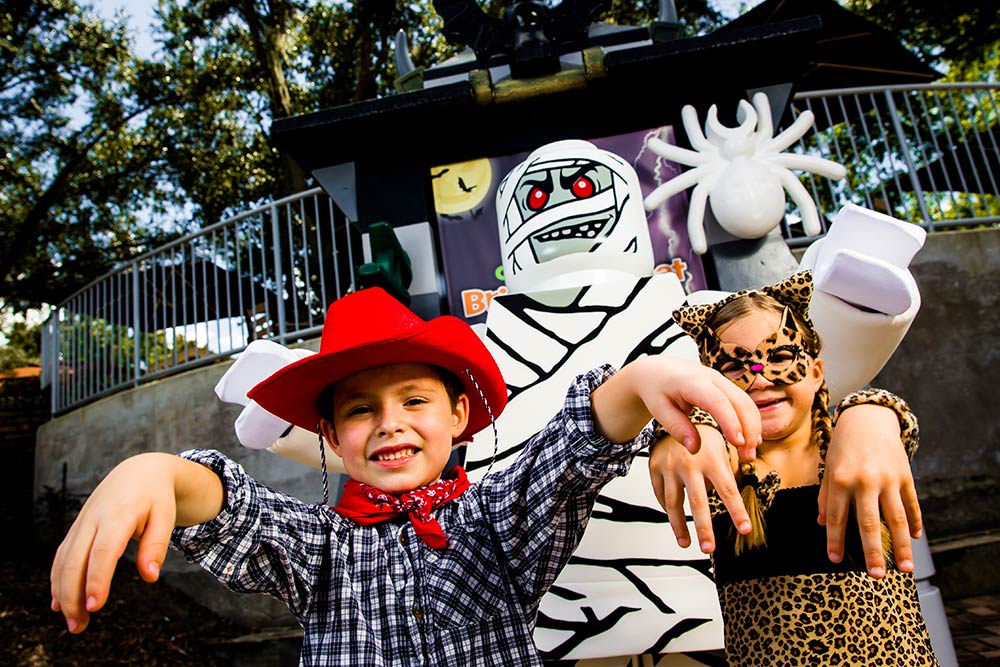 Photo courtesy of Legoland California
4. Holidays at LEGOLAND
The Holidays at LEGOLAND are included! You'll see seasonal decor November 17, 2018 - January 1, 2019. You'll find festive LEGO decor throughout the Resort including a LEGO Santa photo opt and a giant LEGO Christmas Tree. On December 31, LEGOLAND does a 6pm ball drop and fireworks. It's the best way to celebrate the New Year with your little kids.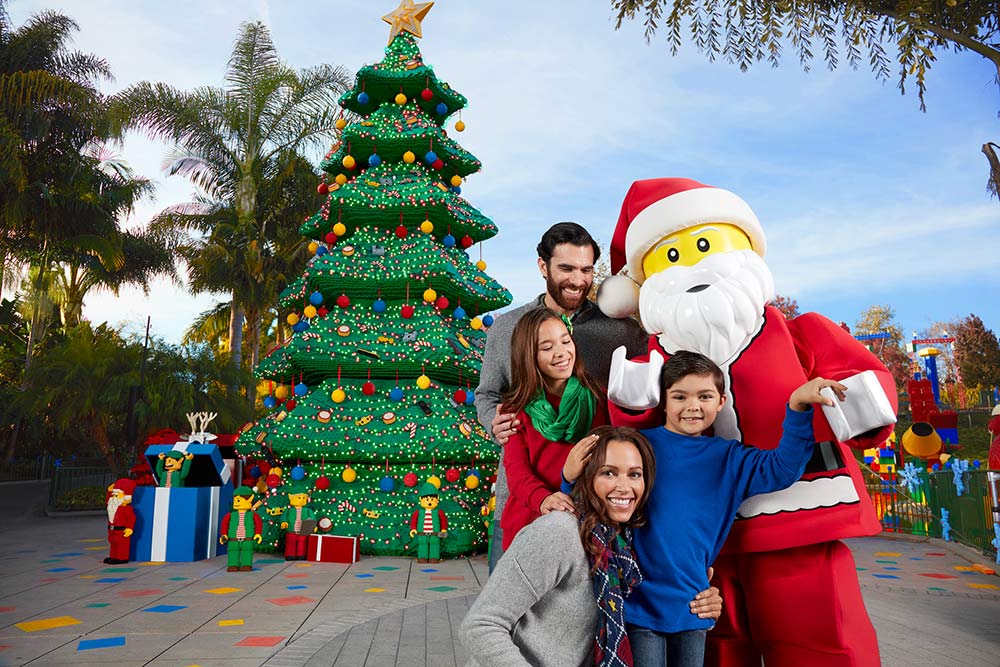 Photo courtesy of Legoland California
5. LEGO Mini Figure Trading
Did you know LEGOLAND calls all of their employees Model Citizens? And each Model Citizen or "MC" wears a LEGO Mini Figure on their name badge. Not only that, but you can trade your own Mini Figure with any Model Citizen. It makes such a fun activity during your day at LEGOLAND.
Bonus:
If you watched our entire video, you know we shared a couple of bonus tips. Don't miss LEGOLAND's Granny Apple Fries. These special treats are sprinkled with a cinnamon sugar blend and topped with whipped cream. They are delicious! LEGOLAND also has a new homemade churro with a special chocolate dipping sauce. You can't go wrong with either choice. In fact, we recommend that you try them both!
At Get Away Today, we love being your LEGOLAND California Resort experts. We truly think everything is awesome at LEGOLAND and can't wait to help you get there. Be sure to check out our LEGOLAND ticket and hotel specials online. Or, call any of our vacation experts at 855-GET-AWAY.