Walt Disney World is full of magic, excitement and new experiences. Epcot is just one of four theme parks at Walt Disney World, but it is one where you'll find new experiences from around the world and beyond. With so much to see and do, we put together a quick video highlighting just some of the fun that can be found at Epcot:
Epcot is full of culture, thrills and everything in between. Today, we will take you through our top five must do attractions at Epcot!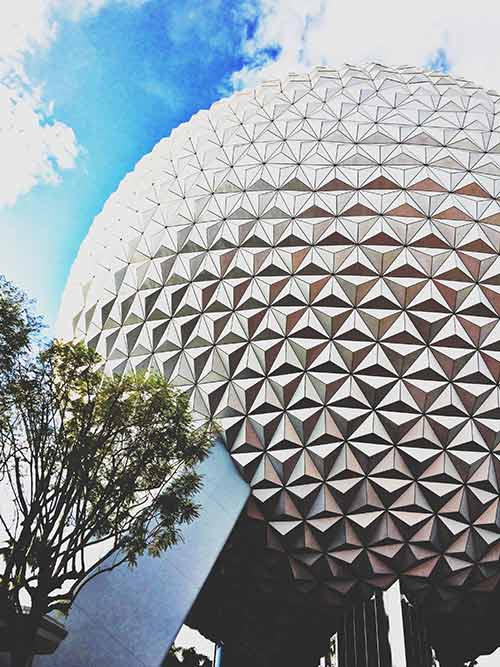 1. Disney Phineas and Ferb: Agent P's World Showcase Adventure:
This was easily one of my favorite experiences in all of Walt Disney World. It was a completely interactive adventure throughout a large majority of the World Showcase. You step into the shoes of a secret agent to help Perry the Platypus defeat the evil Dr. Doofenshmirtz. To get started, stop by any of the recruitment centers around the World Showcase.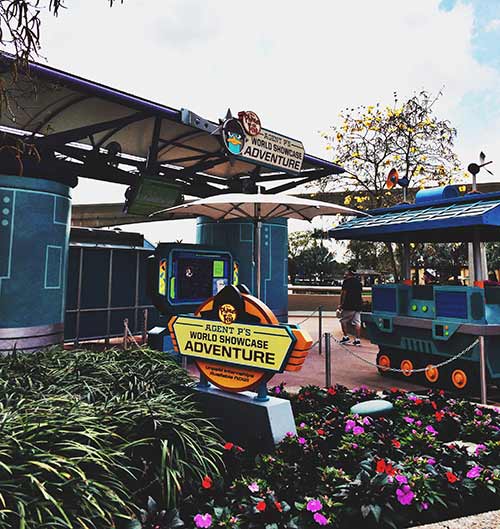 You are greeted by a Cast Member who will prep you for your adventure. You will be handed a F.O.N.E. (Field Operative Notification Equipment) which will prompt you to begin your mission.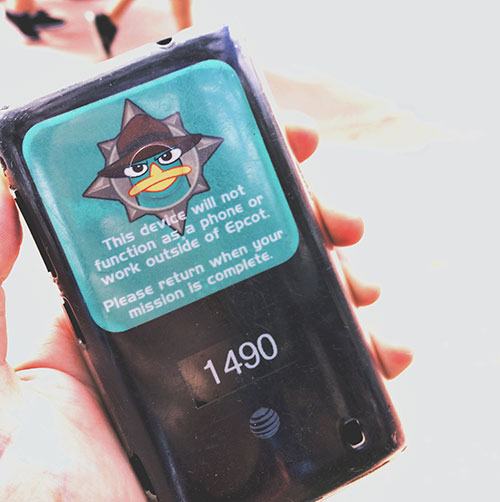 You can complete unique missions in the Mexico, Norway, China, Germany, Japan, France and United Kingdom pavilions. It is perfect for kids who want to play a game while exploring the World Showcase! Or, if you are looking for ways to interact with the park in ways you can't find anywhere else, Agent P's World Showcase Adventure is for you.
2. World Showcase:
The main attraction at Epcot has to be the World Showcase. You can explore the sights, sounds, tastes and even smells of 11 distinct cultures from around the globe. Whether you want to try an authentic Italian pizza, see China's Terracotta Army, take a boat tour of Mexico, or shop in a Moroccan bazaar, you'll find it all throughout the pavilions at Epcot. Each pavilion is staffed by representatives from its respective country, which gives Epcot a truly authentic feel without needing your passport!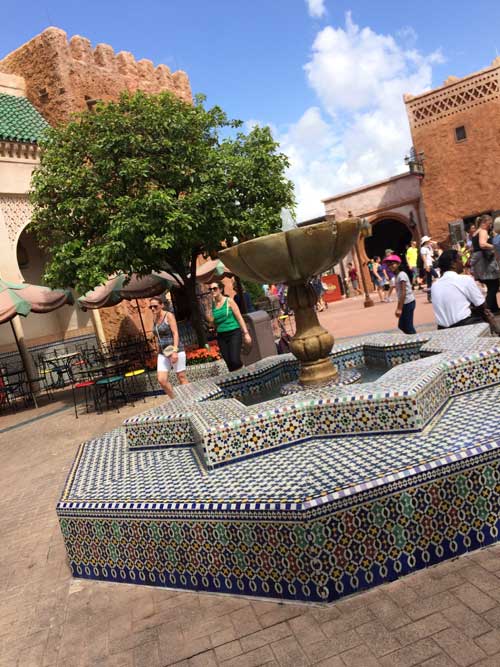 3. Test Track Presented by Chevrolet:
Fly through the tests of what a car goes through before it hits the open road. Design a virtual concept vehicle and put it to the test against not only the other riders, but all past riders as well. You will be tested on your car's handling, maneuverability, fuel saving and speed as you encounter many obstacles on the road before you. Reach speeds of up to 60 mph and cruise through this incredible and interactive experience.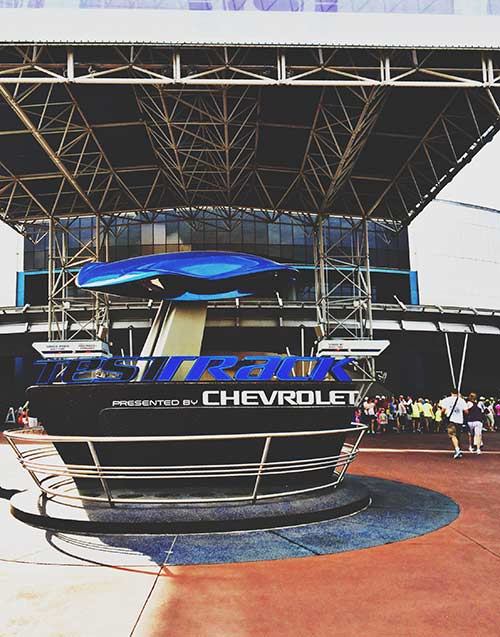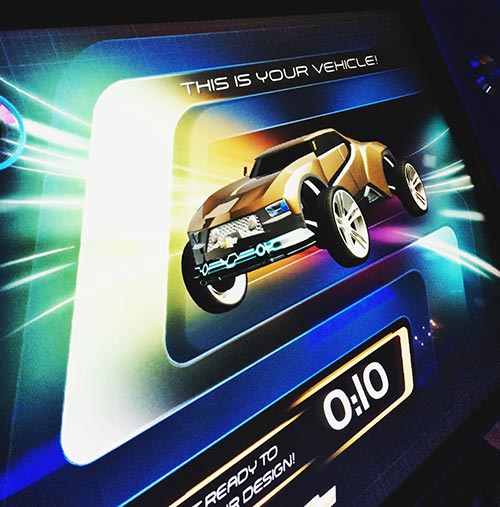 After the ride there is even more fun to be had! With your Magic Band, you can take your custom designed car to mini games, commercial spots and much more!
4. Mission: SPACE:
Become an astronaut in this ultra realistic simulation. As you prep each member of your 4-party crew, you all learn you have an integral role to play in your mission to Space. Making the choice between Navigator, Pilot, Commander or Engineer can be difficult because each member must do their part to ensure a safe return to Earth. Before you enter this motion simulator, you choose between two levels of intensity: Orange (more intense) and Green (less intense). Be warned, if you have motion sickness or are claustrophobic at all, this may not be the ride for you. This is a complete thrill ride that simulates the G-Forces and experiences a real life astronaut will face.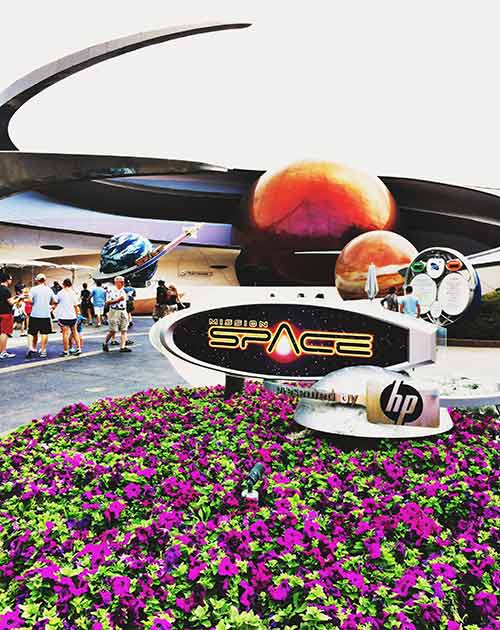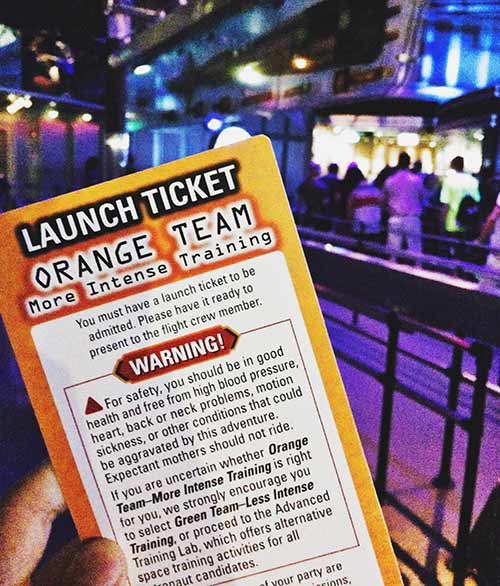 5. IllumiNations: Reflections of Earth:
Each night the World Showcase Lagoon comes to life in a celebration of the world. This special nighttime show uses water fountains, fireworks, lasers, fire and music to tell a powerful story of our planet. If you want to experience IllumiNations, you'll need to stick around through the night as it normally plays right before the park closes.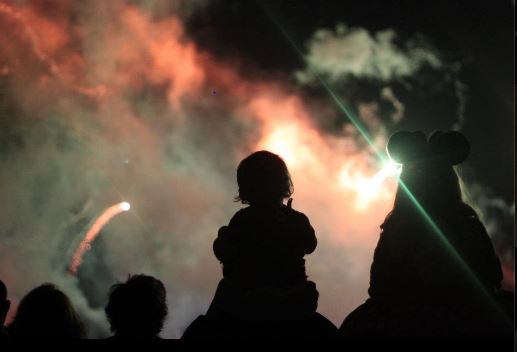 This is just a small look into what you can experience at Epcot in Walt Disney World. There is so much more to see and do with the whole family, and even more depending on the time of year you travel. An all-new Soarin' Around the World will be coming to Epcot next year, as will a new Frozen Ever After attraction in Epcot's Norway Pavilion. We can't wait!
In addition to being amazing year-round, Epcot also hosts a number of seasonal events throughout the year including the Flower and Garden Festival in the Spring, Sounds Like Summer Concert Series, and the International Food & Wine Festival each fall. Book your
Disney World package
online or call our travel experts at 855-GET-AWAY.

Check out these great articles: