Our family is so excited for our upcoming Disneyland vacation. It helps that we keep doing little crafts or activities to keep the kids excited and entertained. Our latest activity was all based on the new Cars Land at Disney California Adventure Park. My son hasn't been yet, so I wanted him to be ready. We decided to make our own cars that the kids can hang out in and watch the Cars movie. It was so much fun, I wanted to share it!

Here is what we used:

Paint/brushes
Glue gun
Scissors
Boxes
Paper plates
Tape
Markers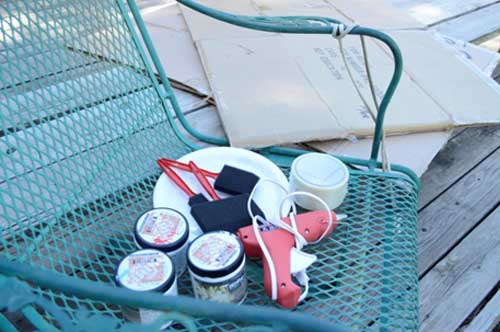 First, we got our boxes. A lot of grocery stores will let you take used boxes, or you can purchase new moving boxes at any hardware store. Once you get the size you want (bigger is better), you will play around with the box using scissors and tape to get the shape that you would like.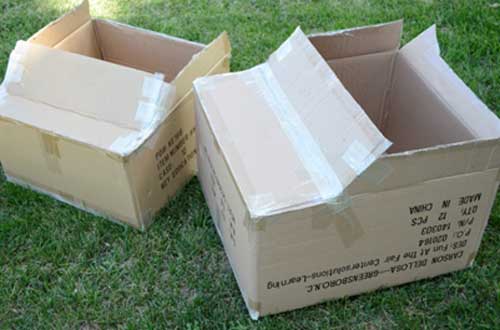 The next step is to draw the eyes and mouth and decals, or whatever details you want on your car. We did our best versions of Lightning McQueen and Flo. Once you finish drawing, its time to paint. I bought sample paints from my local hardware store, so they were great quality without spending a ton of money. I used a small brush to outline around the eyes and mouth very carefully and then I painted all over with a big brush.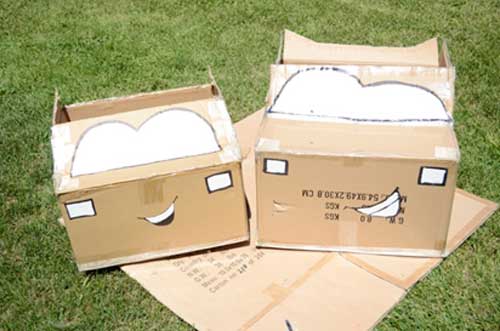 After we were done painting, we glued on the tires which we made by coloring paper plates with a black marker. Once everything was dry my little guy and cute niece were so excited to have their own cars.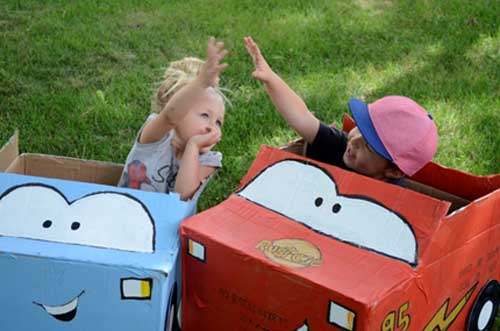 We took the cars inside for our fun Cars movie night. While watching the movie the kids kept asking if they were going there and it was so much fun to tell them yes! It was a blast and the kids loved watching Cars in their cars.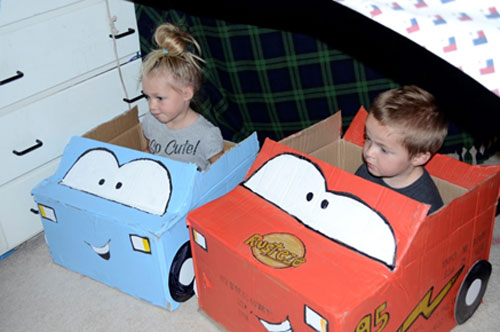 You can take your kids to experience the new Cars Land at the Disneyland Resort with exclusive Get Away Today vacation packages. Also, as a head's up, when you stay at one of the Hotels of the Disneyland Resort, you get into a park an hour early each day of your stay - and that includes Cars Land! It's the only way to get into Cars Land before it opens to the public, so I highly recommend it. Book your family's Disneyland vacation online or by calling our Reservation Specialists at 855-GET-AWAY.





Check out these other great articles:

Disneyland Vacation Countdown Chain
Disneyland Resort Hotels: What's the Difference?
Get Away Today Visits Cars Land
Cars Land and Buena Vista Street Video
Disneyland Vacation Memory Box