Recently, my family took a trip to Disneyland it was the first time in about 10 years we went to Disneyland as a family. The reason we waited so long to go again was because 10 years ago my littlest brother was diagnosed with autism. Autism is a developmental disorder that affects the brain's normal development of social and communication skills. With the disorder, life changed and family vacations became very difficult to take. For years my parents would debate on where to take our family on vacation and stay away from a lot of people. We vacationed to Mexico, Hawaii, Oregon Coast, Lake Powell and other locations because we knew we would be able remove him from situations that made him uncomfortable, but this year was a little different. My dad and brother in-law participated in the 70.3 Ironman in Oceanside and we had the perfect opportunity to go to Disneyland since we were only 45 minutes away from the park.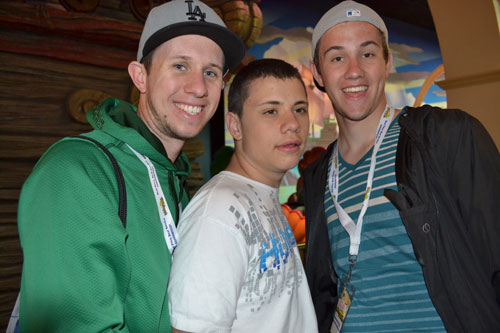 The one way I can describe our experience was AMAZING! He loved it! One of our main concerns was how he would act with big crowds. Even though there were a lot of people at Disneyland and it was kind of hard to get around, he did great. Usually when he is uncomfortable he makes a lot of noises and tries to run away from the situation, but this time he stayed close to me and my parents. Disney and their cast members were just amazing. It was fun to see a cast member who was checking to see if you were seat-belted in properly stop and give him a high-five or give him extra help getting on and off the rides. My parents (the ones who tried to avoid the parks) were so overwhelmed with gratitude for the service Disney and their cast members presented to our family and we are already wanting to go back and do it all again!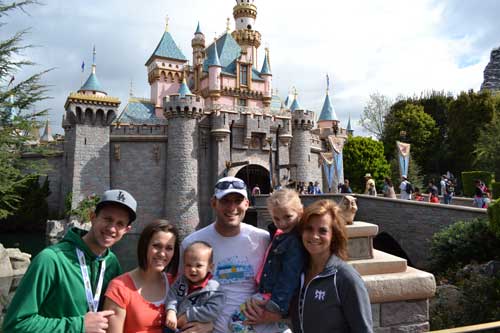 Some recommendations I have for families that have a child with a disability would be to go when it's not very busy. Disneyland is open to everyone around the world, so try and miss all the major holidays and school breaks. Christmas, Halloween, Spring Break and summer break have high volumes of people. However, if those are the only times you can travel, it's not a deal breaker. No matter when you travel, you should be prepared with stuff your child likes, like my brother and his love for books. We took some of his favorite books to help him in times of need. But the biggest thing is to have a blast, know that you are in the happiest place on earth! Seeing my little brother's smile while riding Splash Mountain, hearing him laugh while dropping on The Tower of Terror, and seeing him hug his favorite character, Goofy and Goofy hugging him back was absolutely PRICELESS! If you are worried about taking your child with a disability to Disneyland, don't worry; memories last a lifetime!

Check out these other great blog articles:
What's New at Disneyland 2013
As seen on "Or So She Says"
Iron Man Comes to Disneyland
Fantasy Faire Opens at Disneyland
Disneyland Vacations from $78 per Person per Day!