Disneyland has officially kicked off their Diamond Anniversary Celebration. Can you believe it has been 60 years since the park has been in operation? Things have certainly changed over the past six decades. One thing about Disneyland, however, will always stay the same. It will always be the Happiest Place on Earth. If you are planning to take your family to experience Disneyland when it truly sparkles and glows, then you'll want to announce the trip with a little bit of bling- sweet candy bling that is. This tutorial has a free printable so you can officially "propose" a trip to Disneyland! Who could resist an offer like that?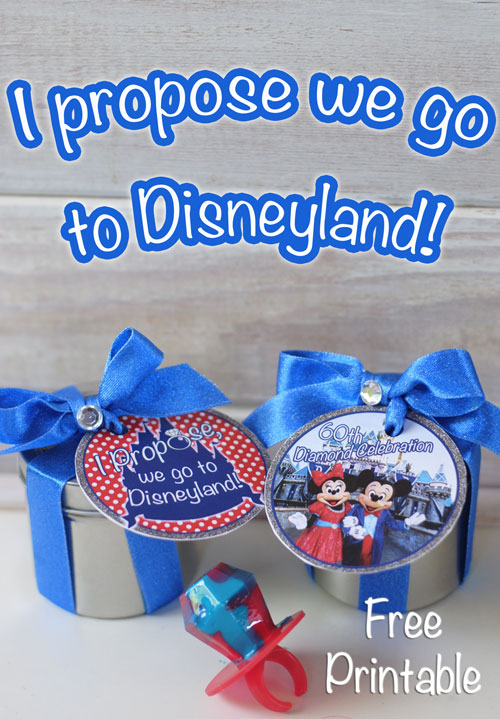 Here's a list of everything you will need with links for easy shopping:

Candy Ring Pops
Ring Box or Container
Ribbon
Printable
Diamond Stickers

Place the ring pop candy into the ring box. You can use whatever box you'd like, but I liked these round metal containers for about $1 each. If your box is a little bit big, you can put a piece of tissue paper or tulle inside to keep the ring pop from breaking.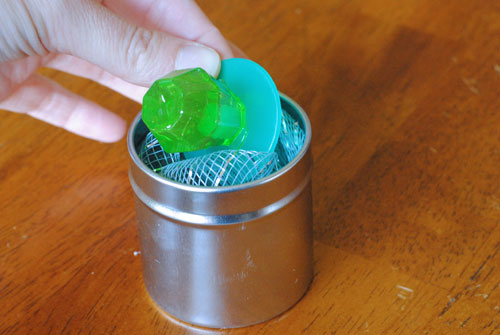 Wrap the box with sparkly blue ribbon like you would a present. I used a little piece of tape on the bottom of the container to hold the ribbon in place.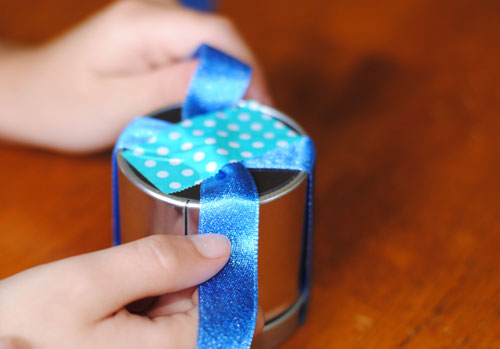 Print off the tag template here on a heavy cardstock. The printable has a front and a back. Cut both pieces out and then glue the back sides together using a glue stick or double stick tape.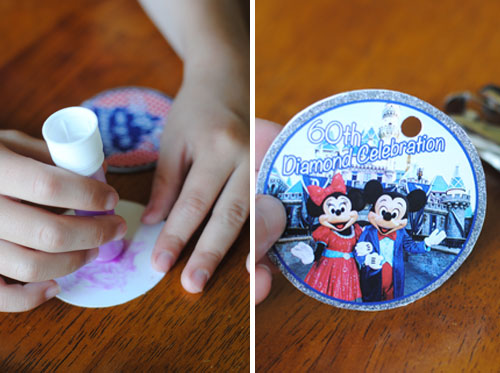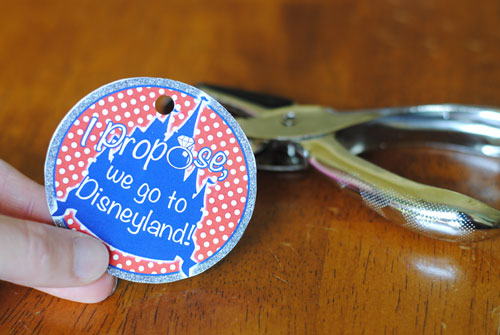 Punch a hole at the top of your tag and secure it in place with a bow. I added a little diamond sticker onto the bow for some extra sparkle.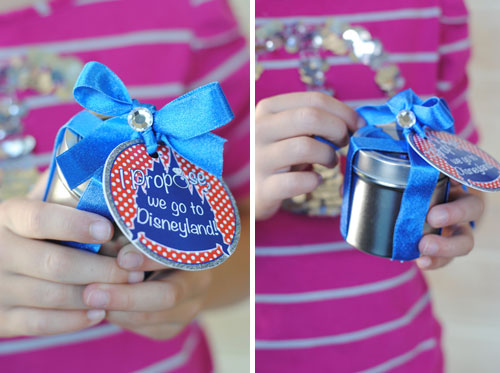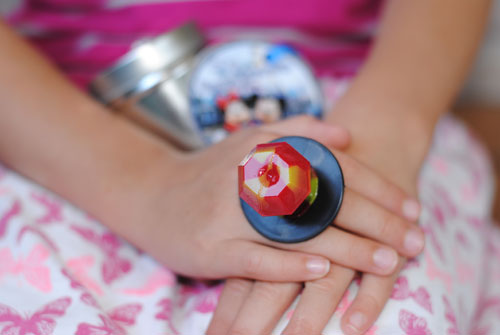 I have no doubt, this is a proposal that every kid wants to say, "Yes!" to. Disneyland is magical at any time, but it is extra special during the Diamond Celebration. Commit your family to a vacation filled with fireworks, laughter, glowing parades, exciting attractions and countless happy memories.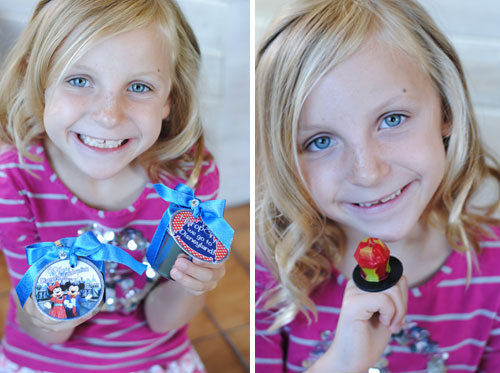 When you're ready to book your Disneyland Diamond Celebration, check out our Disneyland packages online or call our Disney Experts at 855-GET-AWAY.