Take a look at this month's employee spotlight: Jenn T. She adds so much to our office and we're excited to share her personality with you!
One of the best things about Get Away Today has to be the amazing people employed here. From our reservation agents to managers and beyond, we are lucky to have such a great staff. Which is why we love sharing more about them with you for our monthly spotlight! For December, we're spotlighting Jenn T., our Client Relations director.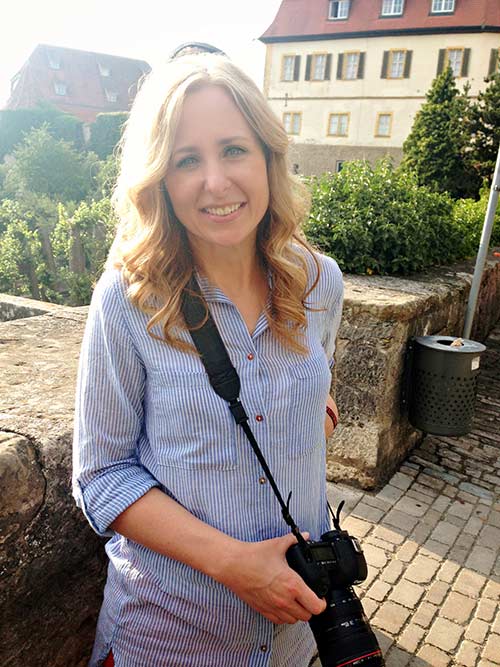 We all love working with her and can testify just how much of an amazing job she does. We're sure you'll be able to see how much she cares and really loves what she does, just from this small peek:
How long have you worked for Get Away Today and what is a brief job description of your current position?
I have worked for Get Away Today for almost seven years. I am the Client Relations director, and I, with my team, manage all of our community partnerships. I love it, and have always felt like it is a perfect fit for me! I love working with our clients, getting to know them and offering such a fun product for their memberships.
What is your favorite thing about working for Get Away Today?
I love so many things about working for Get Away Today. I love to travel - it's my favorite thing! So, working in such a fun industry that allows me to travel more with my husband and family is a huge favorite. I also love the people I work with, from the wonderful owners to everyone at the office. It's the greatest company, with a wonderful work environment filled with happy, positive people.
What is one of your most memorable vacations?
There have been many, but I have to say my recent trip to the Philippines has been the most memorable. I will never forget the adventures we had there and everything we experienced. It is a place rich in culture, and the kindest and most humble people you will ever meet. As well as gorgeous landscape with huge cities, mountains, rainforests, many different islands (over 7,000!), and incredibly beautiful water and beaches. Swimming in the South China Sea with my husband and son is something I will never forget!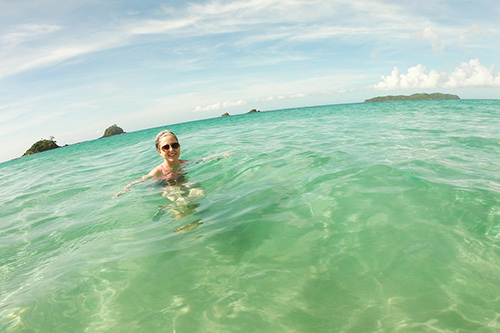 What are your personal three top vacation destinations?
These are so hard to choose! Here are three of my favorites:
1. Southern California. There are so many things to experience in Southern California, and the memories that I have made with my family over the years at all of the attractions there are treasures and priceless to me. I will never forget exploring the San Diego Zoo, racing our speedboats on the bay, watching my kids get soaked in the splash zone at SeaWorld, the joy in my boys at LEGOLAND, laughing until we cried at Knott's Berry Farm (thank you Ghost Rider), soaking up every bit of magic at The Wizarding World of Harry Potter in Universal Studios, and all the fun memories we have made at the Disneyland Resort over the years. The Disneyland Resort offers so much fun for every age and every generation, new experiences at every season, amazing entertainment and thrilling attractions, and I have loved sharing all of that with my family. I love that Southern California is affordable for families and easy to get to. There are so many beautiful beaches to enjoy, all types of delicious food and almost perfect weather all year round.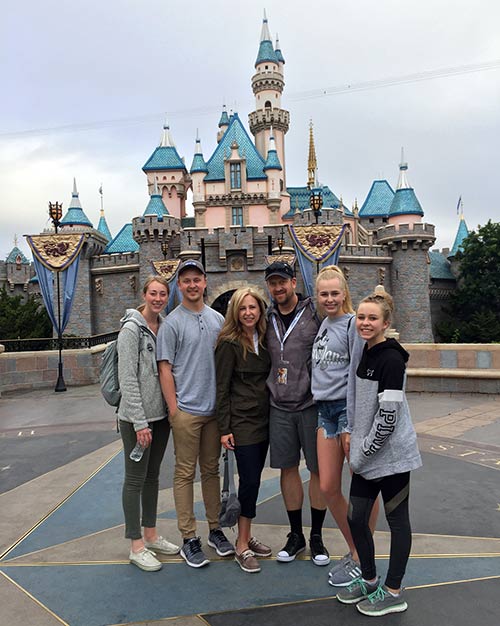 2. Europe, especially Switzerland. My husband and I will be traveling to Switzerland this coming February for the 3rd time, and it is most definitely a favorite for us. Aside from the decadent chocolate and cheese, it is rich in culture and history and has breathtaking views in every city. Europe is so much fun to explore and has so much to offer. I have loved traveling through Germany, Austria, Switzerland and Italy. The castles and medieval cities make you feel like you've stepped back in time, the art history is fascinating and so moving, and there is nothing like driving full speed on the autobahn! I have many other European countries on my bucket list, and I know I will never run out of places to explore there.
3. Hawaii. We are so lucky to have this paradise in the United States, and it is no wonder why Hawaii is a world renowned vacation spot. Being in Hawaii brings me so much happiness. I love everything about it. Hawaii's beauty, beaches, mountains, hidden waterfalls, lush plants and flowers. The volcanoes, warm ocean water, snorkeling with amazing fish and turtles, hiking, paddle boarding, incredible sunsets like no other place I've seen, delicious food, luau celebrations... I could go on and on! I will never forget the magical night we watched the sunset at Sunset Beach on the North Shore together as a family. Paradise found!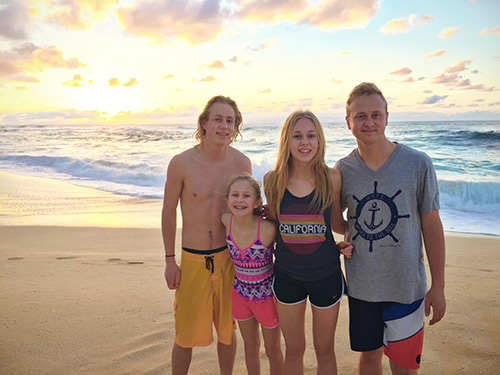 What is your favorite Disneyland memory?
I am so grateful to have so many Disneyland memories, but one of my very favorites is: In 2003, when my daughter Gabrielle was 3 years old, she picked out a Jessie doll souvenir from the park while we were there on vacation. She fell in love with Jessie from Toy Story as her favorite "princess". Each and every time we travel to the resort since then, our main goal has been to find Jessie and get a picture of the two of them together. My daughter is 17 now and still loves Jessie!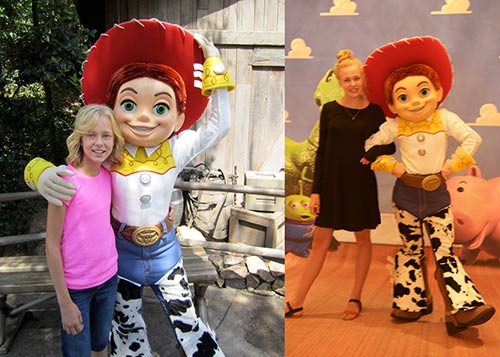 What is one of your most memorable experiences with a guest or partner?
In my job, I am able to experience first hand all the donations and good work Get Away Today does with our community partners. In working with our school foundation partners, I have been involved with many wonderful surprises, support and scholarships for students and families who need it the most. It is incredible to see how much Get Away Today gives back to the community through our partnerships, to see the people it helps, to hear their stories and see the difference it makes. I feel so lucky to represent Get Away Today in this endeavor.
Wow! It's easy to see why everyone in the office enjoys working with Jenn so much. Her passion for her work and the way she cares for everyone can truly be felt every minute. We hope you enjoyed getting to know her with this month's employee spotlight.
If you're ready to start creating magical vacation memories of your own, let us help you plan. We'll make sure you get the best price while making sure you get the best service, too. You can book any of our packages online or call our vacation experts at 855-GET-AWAY.

Get to know more of Get Away Today's amazing staff: