Say hello to February's Employee of the Month, Tanner. Tanner is an amazing employee at Get Away Today and we are excited to share a look at what makes him so great!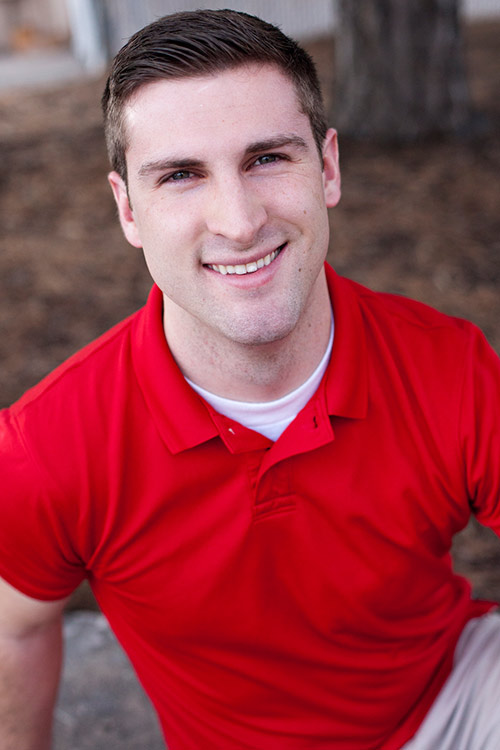 Every day the employees at Get Away Today work their hardest to make sure our guests have the best experiences possible. Some of them consistently go above and beyond, earning Employee of the Month. Tanner earned Employee of the Month in February for his attention to detail, willingness to help anywhere and overall great attitude. To share his accomplishment, we wanted to let our readers get a glimpse of his personality. Enjoy!
How long have you worked for Get Away Today and what is a brief job description of your current position?
I have been with Get Away Today for a little over a year and a half. My aunt worked here for the past 15 years and when she left to take care of her kids, she let me know of the job opening and I was hired shortly after. I work as a groups specialist booking trips for schools, organizations and other larger groups. I also work in our Reservations department booking vacations and making dreams come true!
What is your favorite thing about working for Get Away Today?
I love the people here! It is an amazing company that make us feel like we are part of something bigger rather than just a traditional job. They truly care about every single employee and customer, I am so glad that I am able to be a part of something so amazing! I also love being able to have a guest come in with questions and an idea in mind and then be able to turn that into a dream vacation. It's such a fulfilling experience. Many guests haven't planned a vacation for years and the fact that I have the opportunity to be a part of that is the best part of the job! Before working here I had no idea of how many amazing places existed and how easy they are to book. Growing up, I never thought I would be able to come to know so many new destinations and actually be able to visit a few of them in the future. Working here has been a great learning experience and I am very grateful for the time I have spent here.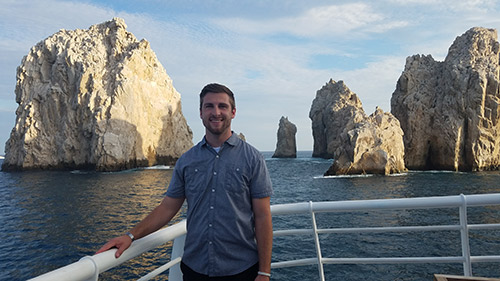 What is one of your most memorable vacations?
Right after graduation my family and I took a trip up through Montana, Wyoming, etc. and went to Yellowstone for a few days. It was a really simple vacation but we had such an amazing time and I loved spending time with my family! We are a really simple family that can just go camping or somewhere close and still have a great time. It was great to see the beauties of nature, all of the animals and to be able to be in a peaceful place with them for the week. To this day, I still think back to that and love the memories that were made.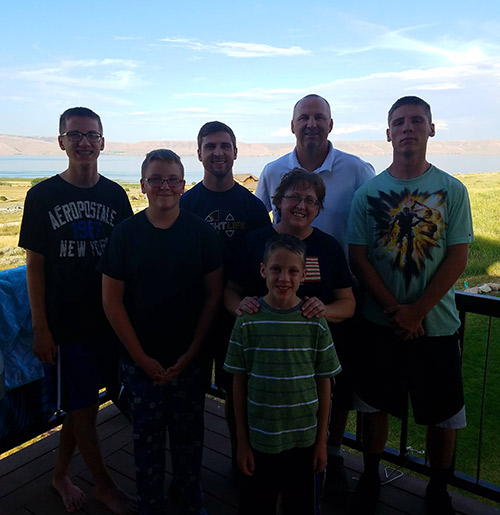 What are your personal three top vacation destinations?
I would love to go to Europe, Asia and Africa. History has always been one of my favorite subjects so being able to visit some of these places would be a dream come true! I have always wanted to just spend a few weeks and just tour all of the historical places over there and see all the amazing sights and cultures.
What is your favorite Disneyland memory?
Each year we go down as a company to Disneyland and Southern California so my first time actually going to Disneyland was after I was hired here. It was so fun to experience everything for the first time with the company and have so many people who are Disney experts give me great advice! My favorite memory from that Disney trip was when we were on the Pirates of The Caribbean ride and I was not aware of the hills that the ride goes down. I was talking with a few of my coworkers about what to expect and they told me that it would be smooth like Jungle Cruise. I believed them up until we went down the first hill and got a little wet!! I was annoyed for a moment but we laughed it off and had a great rest of the night.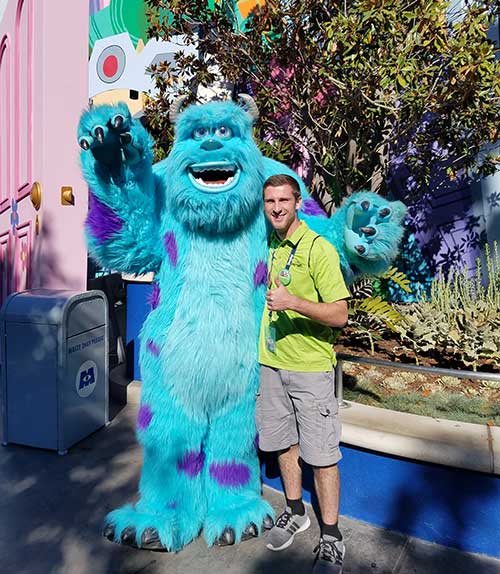 What is one of your most memorable experiences with a guest or partner?
I worked with a guest from Hawaii that was planning on taking her entire family to Southern California on vacation. They had been saving for quite a while to make the trip, but were having a hard time finding hotels and everything else they needed for the vacation. We communicated back and forth for a few days and we were able to find some amazing deals for them. We found a hotel that had multiple rooms available with a free night, an amazing deal came out on flights and they booked the tickets on a special promotion that was running. It was so great to see the little pieces coming together little by little for their family vacation! They contacted me after they arrived at home and said everything was 10 times better than they expected and talked about how wonderful the entire trip was! I was so glad that I was able to assist in the planning and be a small part of their trip. There are so many great experiences that I have been a part of!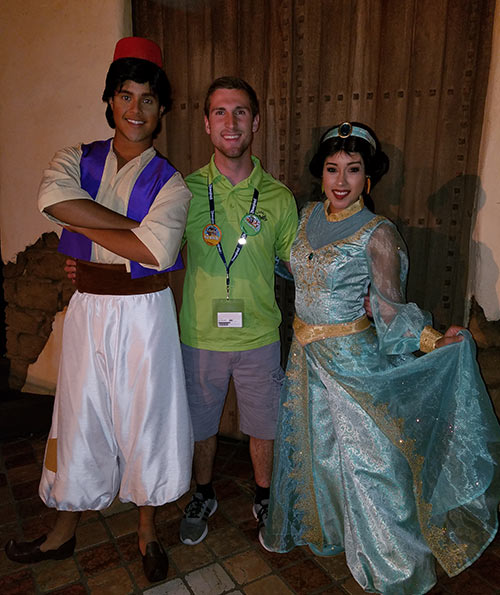 There's no doubt about it, Tanner is one of the best. To book your next vacation with him, give our office a call at 855-GET-AWAY.

Find out more about our employees at Get Away Today: