Calling all foodies! That time of year is quickly approaching when Epcot at the Walt Disney World Resort will host its 19th annual Food & Wine Festival! This year's Food & Wine Festival will last for 53 days, kicking off on September 19th and running till November 10th, 2014. With all the different cuisines and beverages, this festival truly is foodie heaven!
I can't think of anywhere else that you can experience so many unique flavors from around the world while being immersed in each country's sights and sounds. With nearly 30 international food and beverage marketplaces, you can truly "taste your way around the world." Each marketplace will offer small plates of their unique cuisines, so you have room to sample as many flavors as you wish.
The international food marketplaces have something exciting waiting for you to salivate over from Europe to Asia and Mexico to Brazil. After one visit to the festival, your taste buds can claim they've been all over the map. Also, for the wine enthusiasts, there will be multiple beverage stations where you can sample reds, whites and blushes from amazing vineyards around the globe.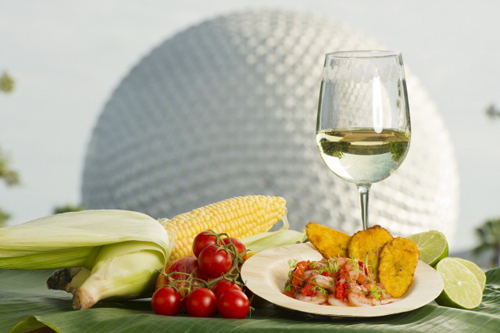 Image credit: @pop-topia.com
As my favorite candlestick Lumiere would say, "what is dinner without a little music?" No one knows this better than Disney – which is why you can "Eat to the Beat" at this year's festival and enjoy your dishes accompanied by nightly concerts.
Lastly, for those who love to cook as much as you love to dine, there will be demonstrations and seminars lead by Celebrity Chefs. Some of the big name chefs at this years festival are Paula DaSilva, Gale Gand, "Cake Boss" Buddy Valestro, Allen Susser and John Stewart, just to name a few! The demos will allow you to watch and learn how the pros do it and then sample what they've created after the show. *Some events require an additional cost and advance reservations.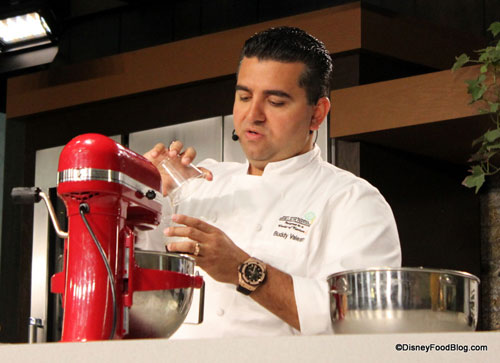 Image credit: disneyfoodblog.com
If you are looking to save some extra dough while visiting the Epcot Food & Wine festival this year, book your vacation through Get Away Today. We'll find you the best price for your Walt Disney World Resort hotel. Disney World Resort hotels offer shuttles to and from Epcot as well as all the other Disney World parks you want to visit.
To plan your tasty getaway to the Epcot Food & Wine Festival, call our reservation staff at 855-GET-AWAY!
Check out these other great articles:
Magic Bands 101 at Walt Disney World
New Fantasyland: Photo blog
Walt Disney World Resort: Tips for the First Time Visitor