LEGOLAND is fun for the whole family, especially little ones who love all things LEGO. Before you head to the park, make sure to check out our list of tips and tricks to make it a trip where everything is awesome.
We just returned from a fantastic vacation to Southern California. When I asked my 4 year old boy what his favorite part of our trip was, his immediate answer was LEGOLAND. I wasn't too surprised. LEGOLAND is a fun place to visit. If you are heading to the park for the first time or a return visitor, there are a few things that you should know before you go! Here is a list of some of thing things I noticed that will help you and your family to make the most of your time at LEGOLAND.
Explore Before It Opens
Right now, the park officially opens at 10:00 AM. But, the turnstiles open at 9:00 AM. There are a lot of things you can do inside the park before the rides are in operation. Take pictures with your favorite LEGO creations, wander through Miniland, or head over to your favorite ride and get in line early. Getting admitted to the park as early as possible also helps avoid the rush of the crowd at opening time.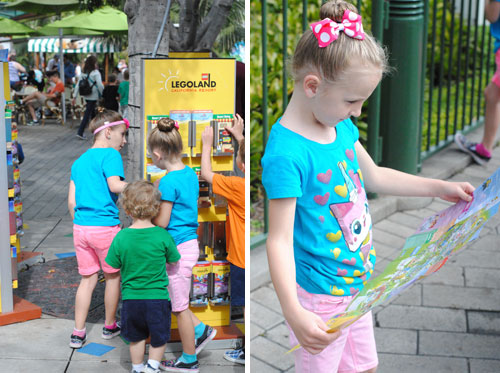 There are park maps located in a booth just inside the turnstiles. Grab a map, (or three!) and familiarize yourself with the park layout. Most expert's suggest turning left instead of right at the beginning of the park. Most people naturally wander towards the right. Heading the opposite direction of the crowd should help avoid the longest lines.

The maps are always my kid's favorite part about any theme park. You will save time running across the park, if you pick a route and follow it.

Ride Restrictions
LEGOLAND likes to keep kids safe, so there are a lot of height restrictions on the rides. Many of attractions require an adult rider to accompany children. Be ready to spin, fly and slide around. Parent's get to experience most of the rides right along with their children!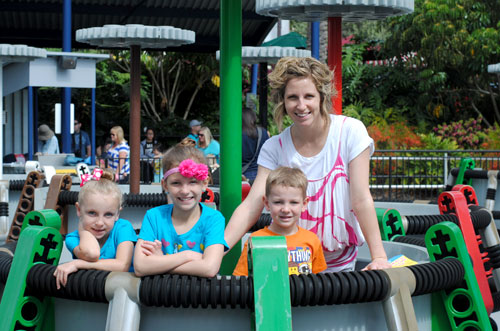 My husband and I had to trade off hanging out on the sidelines with out 2-year old who was too short to go on several of the rides. No to worry if you have young children, there are a lot of areas in the park that cater to small children. Watch for the Dupo Playland and the Hideways Tree Fort if you 2-year old is tired of waiting on the sidelines. Our little boy had a fantastic day even though he was too small to ride around with his siblings.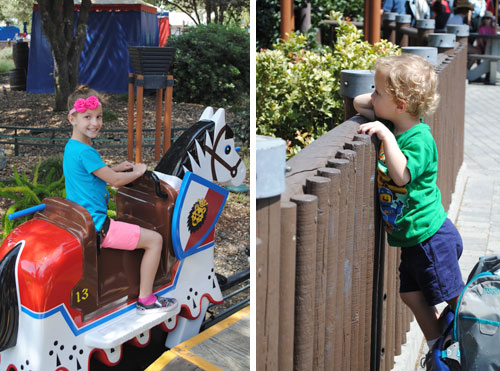 Keep it Clean
LEGOLAND has a ton of fun playstation areas scattered around the park. They even have lego tables for kids to build on while they are waiting in line for rides. Cool right? If you are worried about thousands of kids touching the same legos, don't fret. LEGOLAND also provides an abundance of hand sanitizing stations. There are sanitizer dispensers located at almost every attraction, at the restaurants and snack stations, and outside the playlands. Germs don't stand a chance.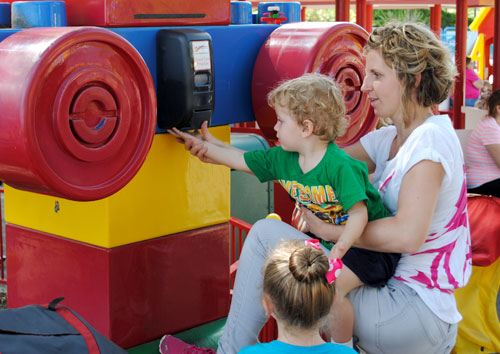 Special Services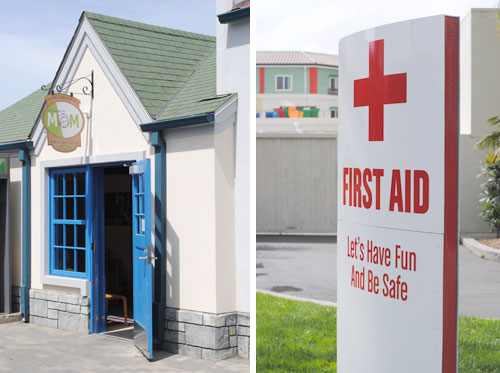 I have been to all of the major theme parks in California and I am most impressed with LEGOLAND's "Mommy Zone." If you are traveling with an infant, make sure to take a pit stop at the Baby Care Center. There are private areas for feeding babies that have a nice comfortable rocking chair. There is a bottle making station and nice tables for changing diapers. They also have LEGOs for other kids to play with while Mama is taking care of the baby. I had a tiny baby last time we visited the park and the Baby Care Center was heaven sent.

There is also a nice First Aid station available to park visitors. If you get a bump or a scrape, they will fix your right up!

Avoid Crowds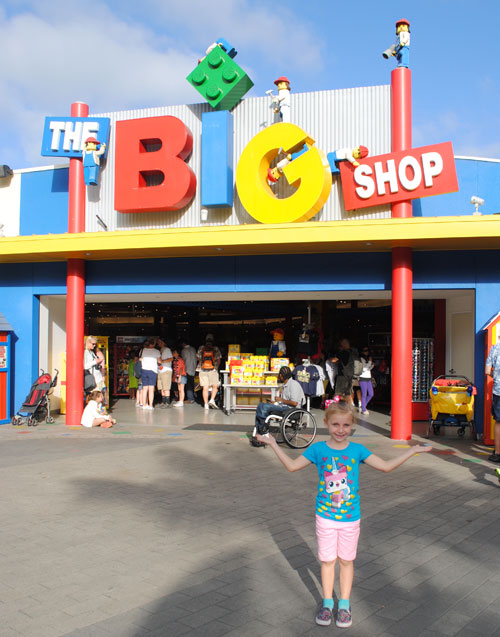 We traveled during Spring Break, so the park was pretty busy on the day of our visit. We were still able to fill our day with plenty of fun activities though. You can avoid waisting time in lines! Buy your food during non-peak meal times. Pack a lunch and then buy a snack in the early afternoon. Don't wait until the end of the day to hit the Big LEGO Shop. Everyone ends their day at the park by walking through the store. Take time during the morning hours to pick out souvenirs. By shifting your schedule a little bit, you can avoid a lot of crowds.

Snack and Stay Hydrated
Carlsbad has amazing weather. The temperature is ideal and it is close enough to the cost to stay cool even during the Summer. Even if you don't feel hot, it is important to lather on sunscreen to avoid getting burned. Nothing makes a kid grumpy faster than a sunburn.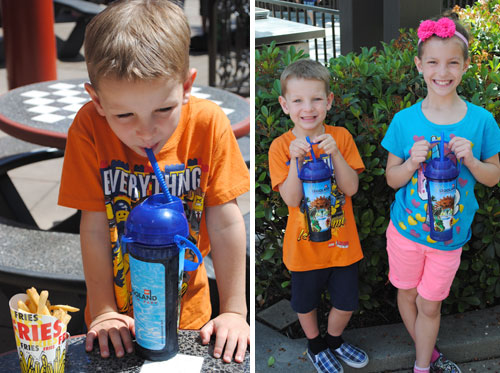 Another key to fighting off temper meltdowns, is to keep your family fed and hydrated. One of the easiest ways to do this is to purchase the souvenir cups at the beginning of the day. They have an adult size and a child size cup. Once you purchase the cup, refills are only a dollar for the rest of the day! (If you are visiting the park multiple days, keep your cup. It is good for an entire season.) Sip on the fluids all day long. Be sure to pack plenty of snacks too. You can snack while you wait in line to avoid wasting time.

I hope you found these tips helpful. There are so many fun places to explore at LEGOLAND. If you need help planning your next adventure, go with Get Away Today! They are happy to help with everything you need to make your LEGOLAND vacation the best ever! Book online or call the travel experts at 855-GET-AWAY.
Check out these other great articles: