At Get Away Today, we enjoy getting to be a small part of your vacation experience! So we want you to get a peak at the people who make all of the magic happen. Today, we are spotlighting Erin! We love Erin and are so grateful to have her here at Get Away Today. Her positive attitude and contagious happiness helps our guests have the best experience possible. Erin was been with Get Away Today for over three years now and is one of our Southern California and alternate destination experts. She has traveled to many different destinations and has tons of insider information Here is a little more about our wonderful Erin: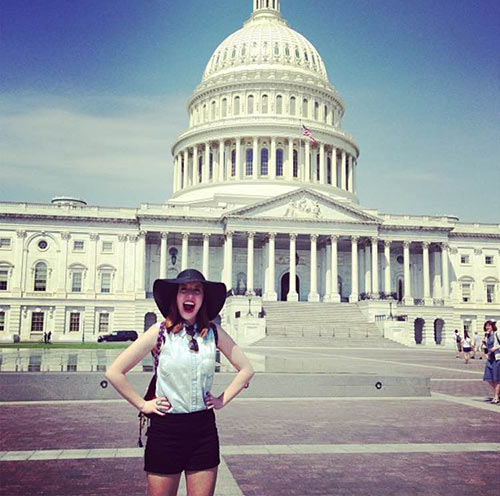 What is your favorite thing about working for Get Away Today?
I love so many different things about Get Away Today, but I would have to say my absolute favorite is the people that I have the pleasure of working with. There is such a sense of family and unity between all of our co-workers which makes our workplace environment very unique. We have a lot fun working together, but we also know how to work hard as a team to achieve company goals. I have honestly enjoyed coming into work everyday for the past three years because of these wonderful people!

What is one of your most memorable vacations?
One of my most memorable vacations has to be San Francisco. Man, do I love this city! This was one of the craziest adventures thus far in my life. My sister and I found really great pricing on flights to San Francisco, so we said "why not?" and booked a trip! This was the first trip we had been on alone, so while we were lost on what to do, it is one of the most unique cities I have visited. We visited the Golden Gate bridge, went to Fisherman's Wharf and ate delicious food, took the trolley throughout the city and watched the San Francisco Giants win while eating the best garlic fries in the entire world! I love exploring new cities and I am so grateful that I chose to visit San Francisco.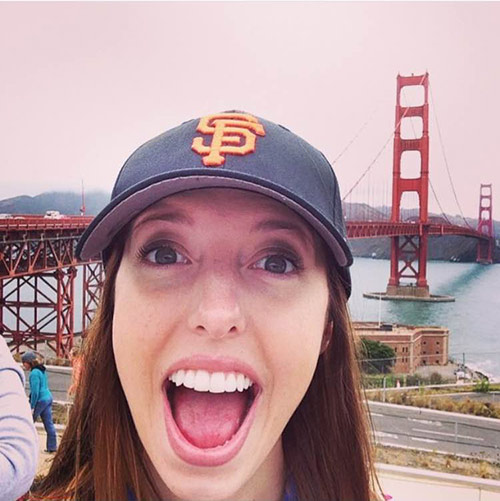 What are your personal three top vacation destinations?
Hawaii-
Who doesn't love Hawaii? I am absolutely in love with this paradise - It is so relaxing and calm. I think it is so important to at least take one vacation where you do absolutely nothing but lay on the beach, drink smoothies and enjoy the sunshine. But there are also SO many things to do for the explorer at heart. Hawaii has beautiful hikes, snorkeling, surfing, as well as tourist sites such as Pearl Harbor and the Polynesian Cultural Center. There is something for everyone to do on this wonderful island!
Orlando-
I love anything Disney and Harry Potter, so when my family took a trip to Disney World and Universal Studios Orlando, I was beyond excited! Everything not only met my expectations, but exceeded them! Both of these parks are so magical and you won't be able to stop smiling while you are there. Walt Disney World consists of 4 different parks, but my absolute favorite was Animal Kingdom. I loved being able to go on a real Safari and being up close and personal to the exotic animals that call Disney World home. My favorite ride in existence, Expedition Everest, is also located in Animal Kingdom. A Yeti that resides in the heart of Mount Everest continues to follow you and your exploration team throughout your journey. This is one of the most thrilling and fun-filled rides I have ever been on! Luckily, my family and I made it out safely. I love that Disney World has so much to offer for anyone in your family.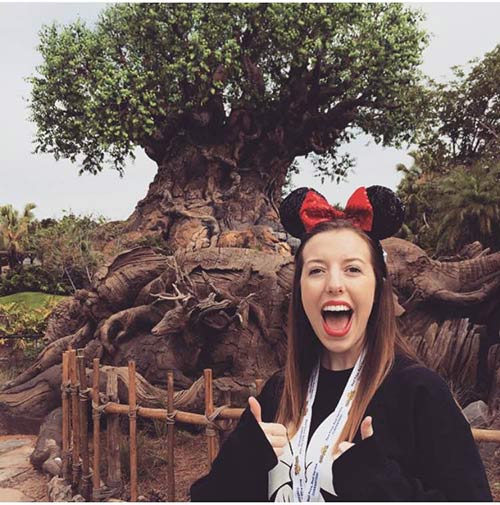 Universal Studios Orlando and Universal Islands of Adventure is another place you absolute cannot miss while vacationing in Orlando! My family and I went mostly to see the Wizarding World of Harry Potter and trust me, it did not disappoint! It truly felt like I was a muggle immersed in the wizarding world discovering all of the magic. The most magical thing I tried was the frozen butter beer which you can get in Diagon Alley. I crave this tasty treat all of the time and wish I could have it everyday! I now understand why all of the students at Hogwarts loved this drink so much. What is great about Universal, even if you aren't a huge Harry Potter fan, there is so much more that you can enjoy! For instance they have an entire side of the park dedicated to the beloved Marvel characters as well as my favorite ride of all time, Jurassic Park. Universal Studios is so much fun and cannot be overlooked!
New York City-
New York City is probably my favorite place in the entire world. This city has had my heart since I was a child and it keeps getting better every time I visit. Not only does New York have Broadway, which produces the best musicals in the entire world, it also is a city of innovation. So many unique restaurants have the most delicious food you could ever eat! Some of the best restaurants I have ever and, my favorite of all time, the Burger Joint are in this city. If you ever have a chance to visit, I guarantee you will have the best hamburger and fries you have ever had in your life! In addition to this, there is so much to do for anyone in New York. You can visit the statue of liberty, Ellis Island, shop, eat, go to a musical or a sporting event, world-renowned museums, and so much more! The city that never sleeps is perfect for a soul who loves to explore and try new things.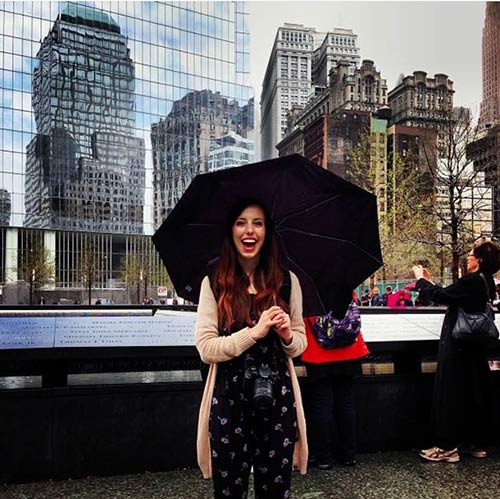 What is your favorite Disneyland memory?
It has to be the time that my friends and I decided to go to Disneyland for 24 hours on leap day. This was one of the first times in Disneyland's history that they kept the park open for 24 hours and we had to be there. We landed in LA at around 8 a.m.., took a cab to Disneyland and literally spent all of our time in the park until it was time to leave to the airport again at 8 the next morning. We didn't even book a hotel! We have memories to last a lifetime and it is certainly something everyone should experience at least once!

What is one of your most memorable experiences with a guest?
The most memorable guests are the ones who are solely wanting to go to spend time and make memories with their loved ones. I have had many instances where I have been helping a guest and they happen to tell me that a family member is terminally ill or that their family has just experienced a sudden loss of a loved one. When I hear stories such as this, my heart feels so full knowing that I can help these people try and have the best time together while they can. I feel incredibly blessed that I am able to help families like this everyday make amazing memories together.
No matter where you are traveling, Erin will be able to help get you there! Give her a call at 855-GET-AWAY and get her insight on so many different destinations. Or book online! We have the best deals on all of our vacation destinations!