We think our team here at Get Away Today is easily one of the best! Today we are going to highlight one of the biggest reasons why - our Internet Marketing Director, Kim F! Enjoy getting to see a small glimpse into what makes her so awesome:
How long have you worked for Get Away Today and what do you do here?
I have worked for Get Away Today for 14 years. I started in Reservations, then worked in Customer Service and Client Relations for a time as well. I currently am our Internet Marketing Director and I LOVE it. I help create and curate content for our guests for our social media channels and e-newsletters. I also manage our affiliate program for bloggers and brands. I love keeping up on everything at Disneyland. I contribute to our blog and a few other blogs on a regular basis. It is so much fun to be able to share inside scoop and help make vacation dreams come true.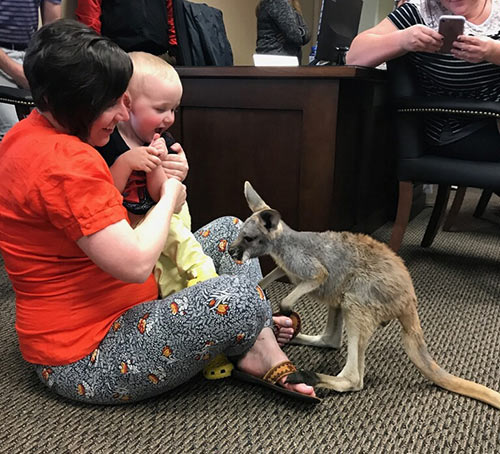 What is your favorite thing about working for Get Away Today?

I love how much Get Away Today cares. They care about their employees. They care about their guests. We are a family owned company, and it feels like an extension of family. There is so much support. We are big enough to make a big impact, but small enough to make things happen quickly. It is a perfect balance and a place where employees are encouraged to grow, learn and become the very best.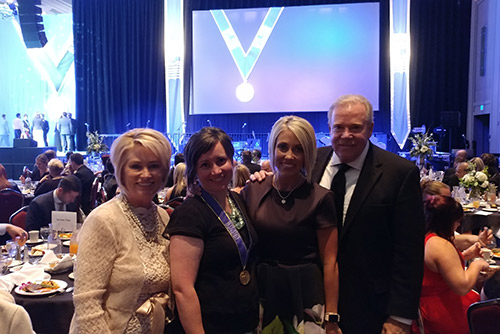 What is one of your most memorable vacations?
One of my most memorable vacations was when my husband and I were invited to go on the christening cruise aboard the Disney Dream. It was so much fun to get a sneak peak of everything before it started sailing. We had a beautiful cabin with a balcony and got to spend the day at Castaway Cay, Disney's private island. It was magical! We also got to visit Walt Disney World where we were invited to a private party at the Magic Kingdom after hours. It was incredible. We felt like VIPs and it's something I will remember forever.

What are your personal three top vacation destinations?
Disneyland – Of course Disneyland is one of my top vacation destinations. I just don't think it gets a whole lot better. I love everything from the smell of Pirates of the Caribbean to the sound of California Screamin' blasting off. I love how accessible everything is, especially if you're traveling with little kids. It's incredible to think about how much value you get with your Disneyland vacation.
Oahu's North Shore – I love the island of Oahu, but not the crowds of Waikiki. The Turtle Bay Resort on the North Shore is my favorite resort on the island. Every room has an ocean view and their pools are beautiful. It's also really close to the Polynesian Cultural Center and the cute town of Haleiwa.
Phoenix and Tucson – I LOVE Arizona, especially the Phoenix and Tucson areas. There are so many unique things to do and the weather is my favorite during the winter, but honestly, I even like it during the hot summers! We love the Phoenix Zoo, the museums, Chase Field, Casa Grande Ruins, Bio Sphere 2 and so much more. In the many times I have been to Arizona, I always manage to find something new to explore.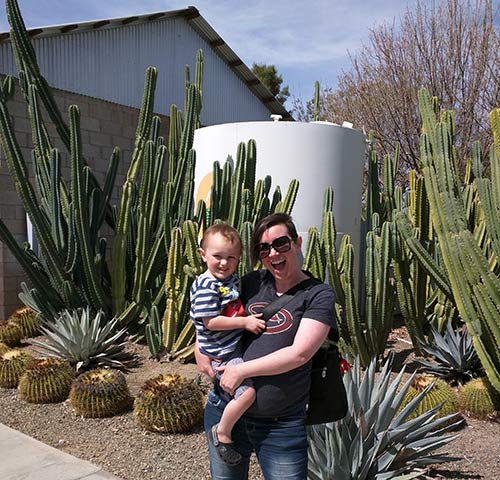 What is your favorite Disneyland memory?
I was at Disneyland with my family earlier this month and it was the first time that my oldest was tall enough to ride some of the big rides. It was such a treat to be with him the first time he rode Radiator Springs Racers. He is obsessed with Cars, and especially Lightning McQueen, so it was extra special. We were able to do the Rider Switch, so he got to ride everything back-to-back. He loved Big Thunder Mountain, Splash Mountain and Space Mountain. My two year old was so much fun too! He loved riding Mater's Junkyard Jamboree and Luigi's Rollickin' Roadsters. We spent a LOT of time in Cars Land. We made a lot of memories and took even more pictures!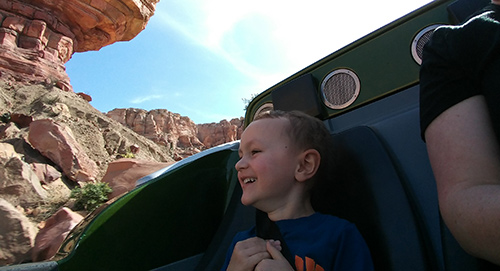 What is one of your most memorable experiences with a guest or partner?
This is hard to narrow down because I've had so many over the years. One of my current responsibilities is monitoring our online reviews. We rarely get a negative one because our customer service department does an amazing job taking care of our guests before things escalate. However, as is life, every once in a while something happens where it's the perfect storm. Recently, we had a guest with a really unique situation who left a negative review online before we were able to resolve her issue. Without going into the details, I was able to reach out to her personally and help. We ended up having the BEST conversation and I was so grateful to be a part of it. I love working for a company that cares and empowers its employees to do what's right, no matter what.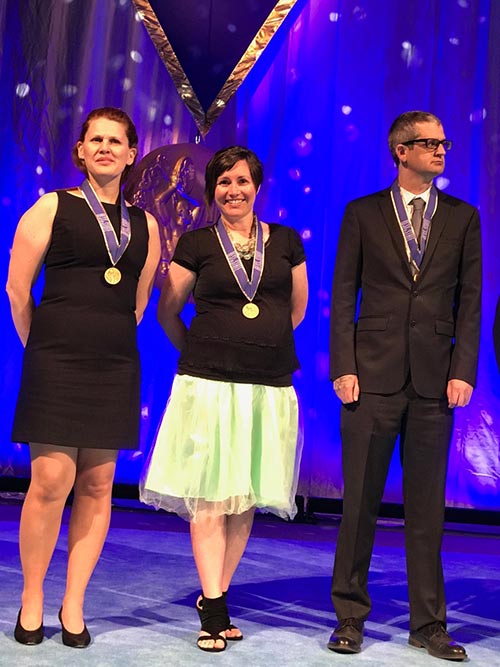 It is a complete understatement to say we are incredibly lucky to have Kim here at Get Away Today. As you can see, she is pretty wonderful and helps this whole company run. We don't know what we would do without her. Be sure to continue to follow along with our blog, social media and so much more to see all of the great info she continues to provide for you, our guests!
We hope you have enjoyed getting to know Kim as much as we love working with her! You can book any of these vacations she loves and more on our website or call our travel experts at 855-GET-AWAY.

Check out all of our other amazing Employee Spotlights and Guests Testimonials on our Happy Guests Page.