Get Away Today strives to provide a wonderful experience for each and every guest. We rely on our team of amazing employees to do just that - we wouldn't be able to offer such great service without them! Today, we wanted to highlight Kolby, one of our spectacular reservation agents who always goes above and beyond.
Kolby has worked with Get Away Today for almost five years now. You can find him either sharing his travel expertise in our front office or helping our fulfillment department in the back. His knowledge of multiple destinations and willingness to do anything he can to help make him a wonderful addition to our office. We asked Kolby a few questions so you can get to know him more - we hope you enjoy!
What is your favorite thing about working for Get Away Today?
I love the diversity of my job. Some days are completely different from others. I also really enjoy helping a customer book their vacation. I try to be involved with anywhere they want to go and not only help them get the best deal, but also have a very enjoyable vacation. Whether it's Disneyland, Hawaii, Mexico or anywhere else, I love doing the research and helping each guest.
What is one of your most memorable vacations?
One of my most memorable vacations was during spring break in 2015. My friends and I went to Oahu and Kauai. In Oahu we toured the whole island, from North Shore to Pearl Harbor and from Waikiki to Makaha Beach Park. We rented scooters and drove all around the island, even catching some fireworks at Waikiki Beach.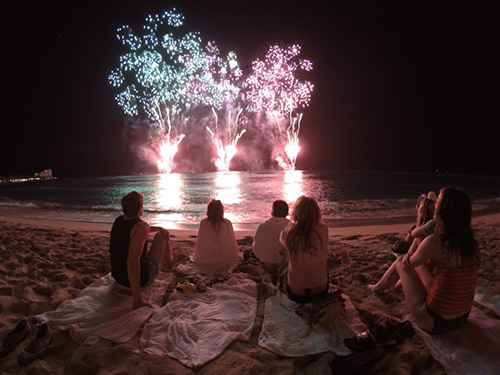 We hopped over to Kauai to hike the Na Pali Coast for our last few days. To this day, that has been the best hike I have ever done. It was 22 miles all on the coast. We camped not even 100 yards away from the ocean and fetched our water from a fresh waterfall. It was unreal! The beach at the end of the trail was super secluded and one of the prettiest beaches I have ever seen.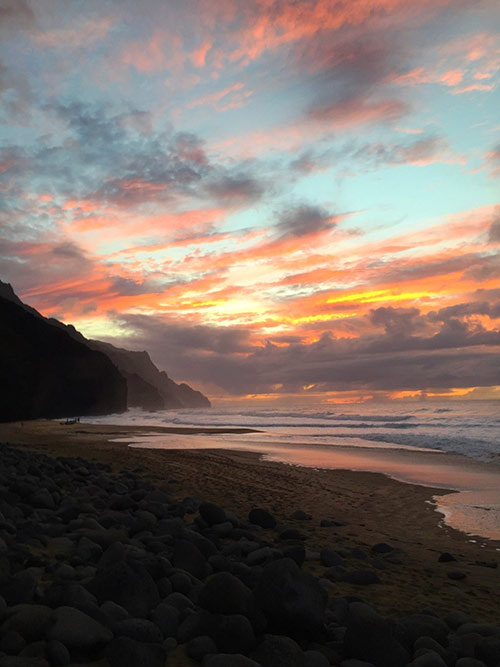 What are your personal three top vacation destinations?
1. Hawaii
2. Pacific Northwest
3. Disneyland and Disney World
What is your favorite Disneyland memory?
I grew up going to Disneyland yearly. My sisters were always doing dance competitions down in Anaheim, so I would get to reap some of the benefits! My favorite memory is probably when my dad and I were in the park waiting to ride Splash Mountain. I begged him for this ride and he kept telling me, "I don't want to get wet." I told him that he wouldn't, but I ended up being super wrong. He was soaked! I had done pretty well for myself and was pretty dry. He wasn't upset about it, but it was just really funny.
What is one of your most memorable experiences with a guest or partner?
I have worked with many amazing guests and partners, which made this hard to decide! I would have to go with my trip to California this past December. My girlfriend and I went so we could visit the beach, Disneyland and San Diego. While we were there, Get Away Today's Disneyland partner went above and beyond to make sure that we had a memorable experience in Disneyland. It was an incredible time - my goal had to been to get my girlfriend to like Disneyland and our partner did just that!
The next day we went to Catalina Island on the Catalina Express. Get Away Today's contact at Catalina Express also went above and beyond to make sure everything went smooth. We did the Avalon City tour when we got to the island and loved it. After taking the Catalina Express back to Long Beach, we drove to Seal Beach. Some of my friends had an area set up with a blanket and flowers there, where I proposed. It was one of the best days of my life! Those two partners alone helped make this trip and my engagement so memorable. I will be forever grateful!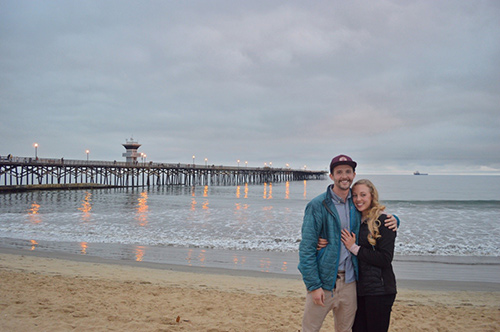 It's easy to see why we love having Kolby as a part of our staff at Get Away Today! He'd love to help you plan your next vacation so give us a call at 855-GET-AWAY and ask for Kolby.

Check out our other great employees at Get Away Today: