At Get Away Today, we are lucky enough to be able to work with an absolutely incredible team who go above and beyond for each of our guests. Our agents are truly what sets us apart from everyone else. Today, we wanted to give you a chance to get to know one of our newest staff members who has been an awesome addition to Get Away Today - Kourteney!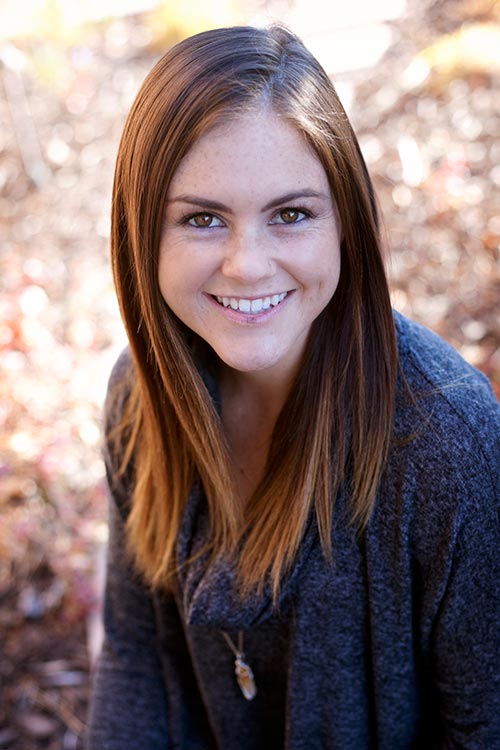 Kourteney has been with Get Away Today for six months as a reservation agent. She has brought so much fun to our office and has already made her mark here. As a reservation agent, Kourteney exemplifies what Get Away Today is all about with the best customer service around. We hope you enjoy getting to know Kourteney!
What is your favorite thing about working for Get Away Today?
My favorite thing about working for Get Away Today would either have to be being able to come to work and book someone's dream vacation and make all their dreams come true or being able to work with all my friends. I have created friendships here with such amazing people that I wouldn't trade for anything!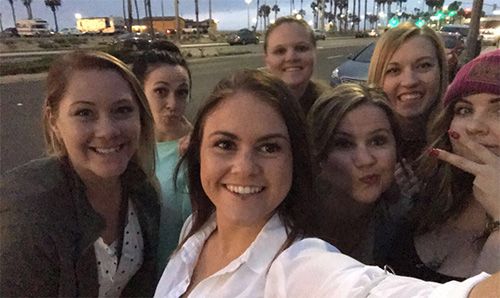 What is one of your most memorable vacations?
Probably going to Hawaii for the first time. I went with my family for my senior trip and it was one of the best experiences I ever had. Being able to just get away and spend time with my family is something I will never take for granted, especially now as I get older. Oh, and it was the first time I ever saw the beach, which who wouldn't love the beach! Going on this trip actually was the reason why I moved to Hawaii about a year after going there! If you've never been I would definitely recommend going there at least once in your life!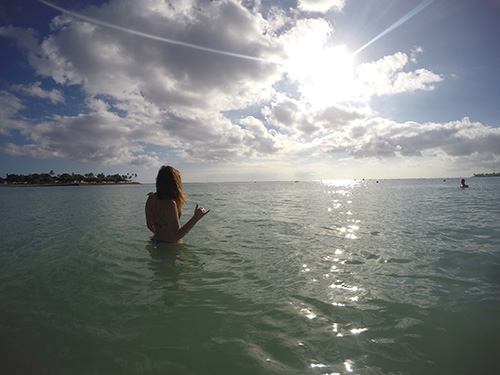 What are your personal three top vacation destinations?
My top three destinations would have to be either Canada, Australia or the Philippines. Honestly anywhere that either has a beach or the snow. I love surfing and snowboarding, so as long as I have either of those I'd be happy! I have never been to any of these places, but one day I will.
What is your favorite Disneyland memory?
I would have to say that my favorite Disneyland memory would have to be the first time I went (which was last week). I had the opportunity to actually go with Get Away Today and all I can say is it truly is a magical place. My favorite part about our trip would have to be staying at the Disneyland Hotel or the firework show over Sleeping Beauty's Castle! The Medieval Times dinner was amazing too! Not only was the food great, but I got to meet my prince charming. (Not really, but it was a great experience).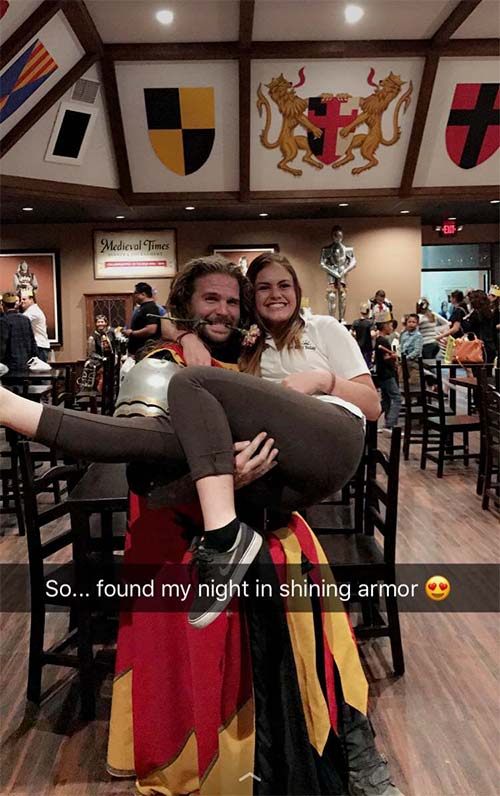 It is pretty easy to see why we love Kourteney and are so excited to have her here! She is such an awesome addition to an already fantastic team.
When you are ready to plan your next vacation, give Kourteney a call at 855-GET-AWAY! She would love to help make your vacation dreams come true!
Check out our other great staff members with these Employee Spotlights: