No matter what department you look at in Get Away Today, it is filled with wonderful people who care about our guests. Today is no exception. We are so excited to get to spotlight different employees every month so you can truly see what we mean when we say we have the best people around. Today, we are lucky enough to hear from one of the best, Lexi A.!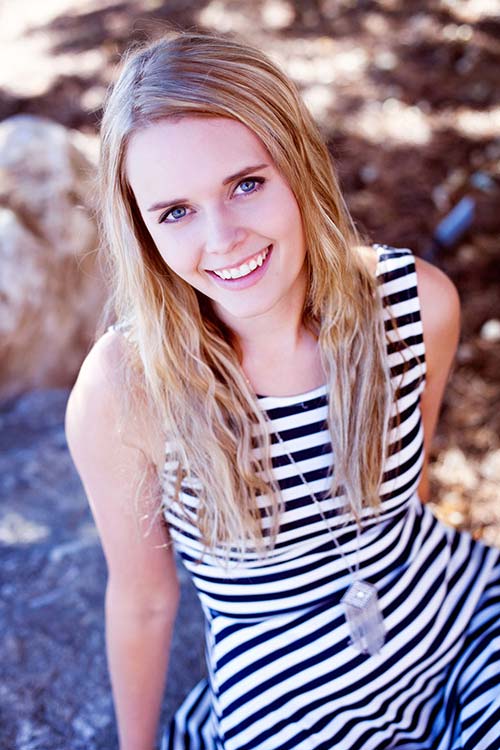 Lexi has been here at Get Away Today for over 5 and half a years now and we have loved every second of having her here! Lexi is an absolute joy to have in the office for so many different reasons. She is so skilled and passionate about her job which continues to make Get Away Today better everyday. Lexi is in our Client Relations department which helps our awesome partners and so so much more! She also works closely with our Vacations = Donations program which now has donated over $3.7 million to kids.
To help show you why we love Lexi A. so much, we asked her a few questions so you get to know her better too. Enjoy!
What is your favorite thing about working for Get Away Today?
I love that I work in such a fun environment, with such fun people! Every day I come to work excited to think and talk about travel. It is also extremely fun to see the travel deals we can find first hand. I think a perk of working in travel is it makes me want to travel more, so we usually try to go on a trip or two a year with my family.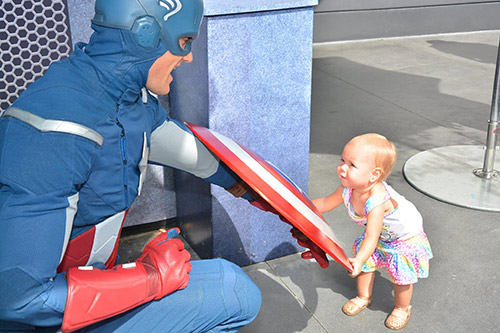 What is one of your most memorable vacations?
I have so many memorable vacations, but one of my all time favorites was when I wet to Costa Rica with one of my co-workers. We went to San Jose, Arenal, and Manuel Antonio. San Jose was mostly just the airport, but it was cool to see how their big city lives. Arenal is my favorite place in the whole world (I haven't been very many places, but it would take a lot to top this one) This area is almost all rainforest, it is also where an active volcano is. When we first got here, it reminded me of Jurassic Park, it was super green and there was wild life everywhere! We went on a river float where we saw alligators, monkeys, sloths, iguanas and so many other animals. We also went on a hike through the rainforest, zip lining, and my personal favorite- waterfall repelling! Our tour guides were so nice and incredibly knowledgeable. Manual Antonio was more of a beach area and it was GORGEOUS. But I truly have to say the rainforest was my favorite.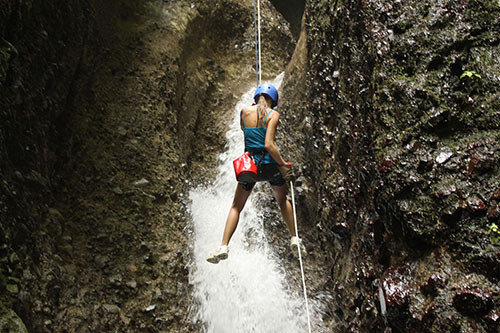 What are your personal three top vacation destinations?
Well, my first favorite vacation destination would have to be Costa Rica (obviously). My second would be Maui. And, of course, my third would be Southern California.
What is your favorite Disneyland memory?
I have a couple favorite Disney memories because Disney is just so magical! We received the cutest autograph/ game book from a blog called Busy Moms Helper and I gave it to my 5 year old little boy to have the characters sign. He was obsessed with Thor at the time so when he saw him, we knew he had to meet him! When it was his turn, Thor sat down with my son and did some of the games in the book with him! It absolutely made his whole day, and we got some adorable pictures from it!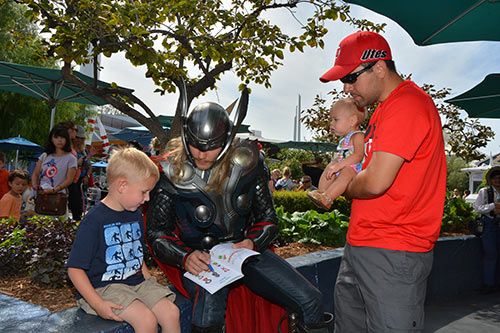 One of my other favorite memories is when my son was younger, I think he was just about 3, and it was his first time meeting Pluto. He was completely star struck when Pluto came to talk to him all he could say is "I like you". So when Pluto signed his book, he signed it "I like you, too!"- Pluto. Disney really is the happiest place on earth.
I was worried about taking my daughter who was only a year old to Disney, but she had a blast, was great in the lines, and had so much fun dancing all over the parks!
What is one of your most memorable experiences with a guest or partner?
One of my most memorable experiences was with a guest when I was doing reservations. I was working with a grandma who had never been to Disneyland - and she wanted to surprise her had her daughter and grandkids who had never been either. She was SO excited to finally book a trip because they had never been able to afford it, but now could because we offer our Layaway Plan. It seems like such a small thing, but hearing and feeling the excitement from our guests is truly such an amazing feeling!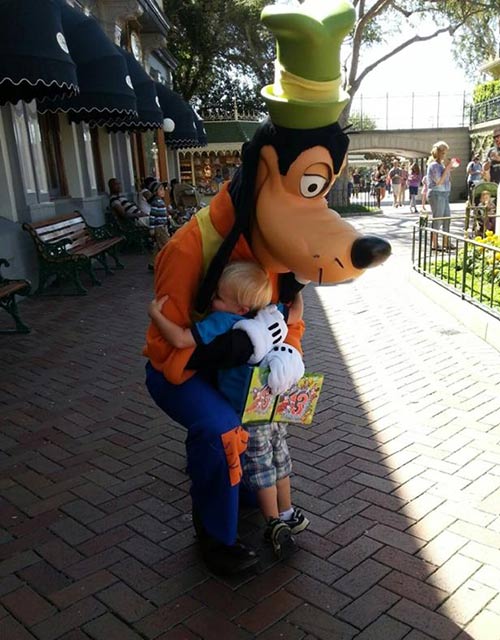 We told you Lexi is the best and it is easy to see why. Lexi A. is absolutely integral to everything we do here at Get Away Today and we don't know what we would do without her. Reading about all of these amazing adventures Lexi has been on, it is now your turn to create amazing vacation memories of your own! Book any of our vacation packages online or call our travel experts at 855-GET-AWAY

Check out these other fantastic Employee Spotlights: