"We just finished our first Disneyland trip booked through GetAwayToday and it was a great trip! Everything that we booked was just as planned, character meals, tours and our hotel were better than we expected and we had the easiest time checking in to each experience. I noticed many other park visitors wearing GetAwayToday lanyards as well. Thank you for making our travel experience hassle free.

-Debbie R."
"I seriously just had the best customer service experience EVER! I called to cancel my reservation hotel reservation (after I found out it was farther away from the park then we had wanted). The customer service rep already had all my information pulled up and not only found a hotel that fit all of my family's needs, but found it for cheaper then our previously booked hotel! She also called the hotel to get answers to some of my questions I had. Seriously AWESOME!

-Eliza H."
"I have booked my all my vacations through Get Away Today. Great customer service and they always call to make sure your hotel stay or check in is going great. I have no complaints and plan on using for any future vacation plans.

-Maria L."

"I ALWAYS use you guys!! The cheapest way to go for my family by far! All your representatives are very helpful and courteous. I always recommend you to my friends ! Thanks for caring so much about your customers.

-Lisa W."

"I just found a killer deal online and when I called to book my hotel stay, my customer representative was the best! She gave me special tips for our very first trip to Disneyland and even asked if I would like my vouchers to an alternative mailing address to not ruin the surprise for my kids! How thoughtful. I'm SO happy a coworker of mine told me about you guys!

-Lindsey E."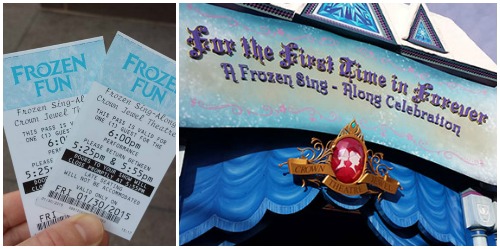 We love hearing from our guests and helping make their vacation dreams come true! We treat each family's vacation as if it were our own, and love when we can surprise and delight our guests. Whether it's helping find the best hotel at the best price, sending email reminders and vacation tips, recommending extra activities for your family, making last minute changes if needed, or helping you pull of a surprise, we sincerely love what we do and appreciate being a small part of your vacation memories. Let us help you have the perfect Disneyland vacation by booking any of our Disneyland packages online, or by calling our Disney Experts at 855-GET-AWAY for personalized recommendations, tips and tricks.

Read what more Get Away Today Guests are saying about their Disneyland vacations:
Get Away Today Customer Service Helps Families
Guests Love Get Away Today and Walt Disney World