"Our vacation package through Get Away Today was easy to book and easy to make payments to. Disneyland was awesome for the kids. The only complaint was the lines of people. Universal Studios was much more crowded but we got there early. I was disappointed that my three year old could not ride any of the rides due to the height requirement. I called Get Away Today on a Sunday and expressed my dislike that I paid for her a ticket just to sit around and wait for the other kids to get off the rides and customer serve was very understanding. They refunded us some money so two adults and her were able to go to Disneyland another day while the older kids and the rest of our group enjoyed universal studios on the second day.

Overall had a great time and would highly recommend Get Away Today to anyone booking a Disneyland/Universal Studios/ Vegas trip!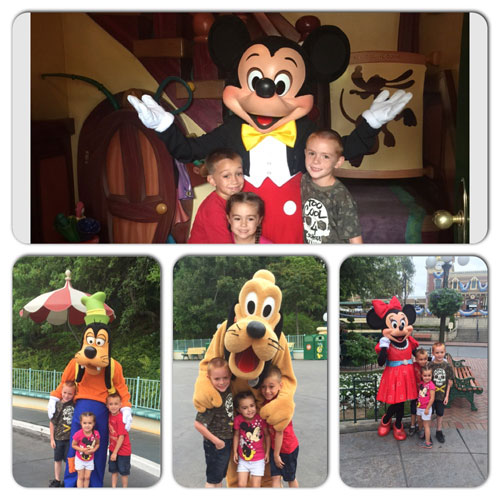 "Just wanted to say thank you for your help in planning our vacation last week. We were able to go to Disneyland and Knotts B
erry Farm and greatly enjoyed ourselves. We were able to book our hotel stay with you and purchased our Knotts Berry Farm tickets for our kids through your site.
We had to call to get the tickets released through your security system, and this was handled very quickly. Your customer service is great. We have been able to recommend you to our friends on numerous occasions. One of them booked a vacation earlier this year and also had a great time.
We had an issue with our hotel, but your customer service agents were awesome. Truly you all understand what customer service is all about. Thank you for all of your help and quick action

My wife and I again recommended some friends this past Sunday to use your site to plan their trip to Disneyland. My wife is also trying to figure out a way to get back there again next year. If this works out, you will be hearing from us. Thanks again.

Sincerely,

Tim W."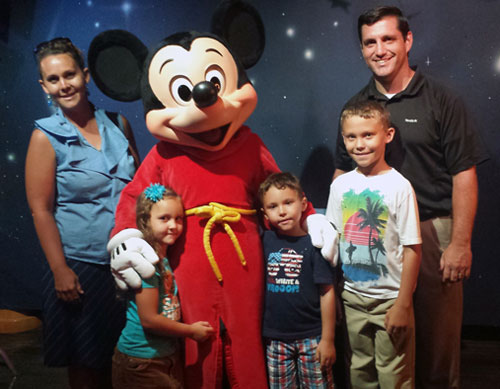 "Last Tuesday, we started our mini Disneyland vacation. Just minutes before we checked into our hotel, I realized that I had messed up, big time. I had made the reservations for next Tuesday! I wanted to cry. I called Get Away Today, and the Reservations operator really helped me.
She found us a new room right away. She turned a potential nightmare into a great time. You folks really took care of us, and I am so thankful.
We love helping our guests have a great time on vacation. We understand that things happen and change, which is why we have customer service available seven days a week. We love when we can save the day for our guests, because all you should have to worry about on vacation is making memories with the ones you love. Let us show you how much we care by letting us help you book your next vacation. Book any of our vacation packages online or call our vacation experts at 855-GET-AWAY.

Read more about other Get Away Today vacations here: