One of our favorite things to do with the kids on a Disneyland vacation is eat at Goofy's Kitchen. Our kids love to meet all of the characters and act "goofy" all day long. Plus, it's the only time our kids get to eat whatever they want and this always means dessert first - even when we are there for breakfast. (One day a year won't hurt, right?)

To get our kids excited for our upcoming Disneyland vacation, which of course includes a meal at Goofy's Kitchen, I thought we could make some Goofy treats. I saw a recipe for some cookie/brownie bars and thought it sounded delicious. Then, I thought I would make it a little Goofy. So, what is part brownie, part cookie, part candy and shaped like a cupcake? My Goofy's Cookie Cups! Here is how to make them:

First, gather your ingredients. You'll need:

-Dough from your favorite chocolate chip cookie recipe (make sure to refrigerate dough for at least 2 hours)
-1 box of brownie mix (follow the directions on the box)
-Reese's Peanut Butter Cups and/or Oreos
-Cupcake pan
-Baking spray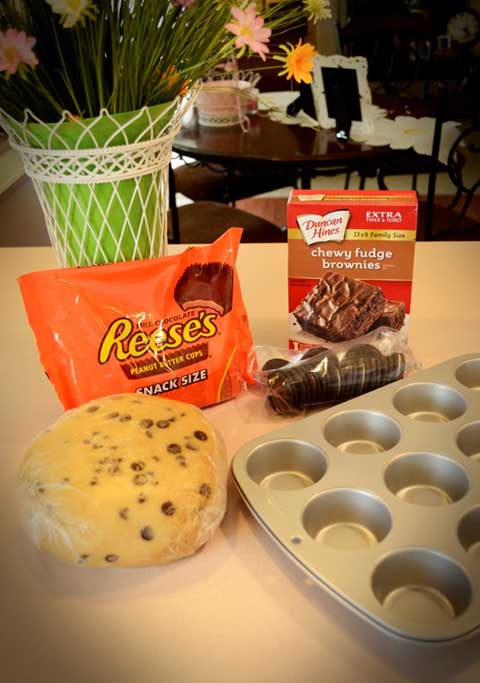 First, apply the baking spray to your pan.

Next, layer the bottom with ½ inch of CHILLED cookie dough.

Then, press a Reese's Peanut Butter Cup or Oreo into each cup. I did both because they both sounded AMAZING.

Then, pour enough brownie mix on top to hide the "goofy" center.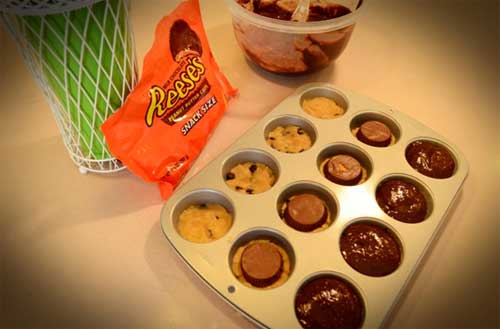 After you have filled the cupcake pan, preheat oven to 350 degrees and bake for 18 minutes. Pull them out after the 18 minutes, even if the brownie mix is still a little doughy.

Now comes the hard part... let them cool for 15 minutes. The kids were so excited and just drooling over them.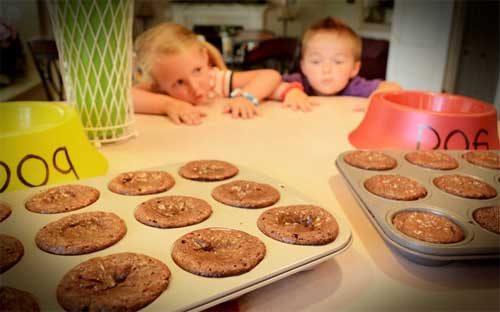 While the cookie cups were cooling, we grabbed a few more ingredients to make this little treat even more Goofy and fun.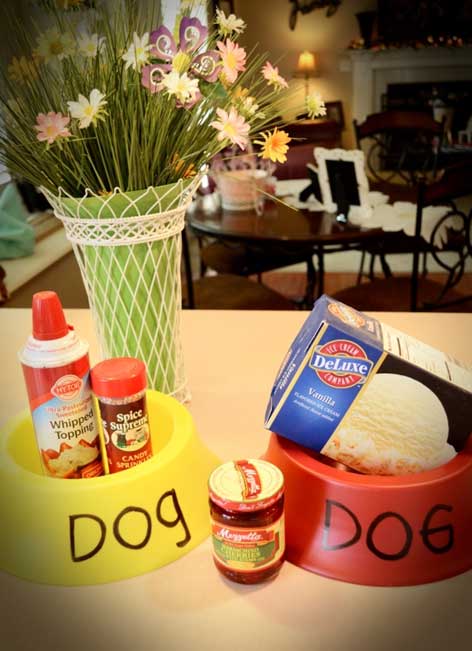 We decided to make Goofy Cookie Cup Sundaes - and to be extra silly, served them in dog bowls. (NEW, never used dog bowls, of course.)

We used:

-Ice cream
-Whipped topping
-Sprinkles
-Cherries
-Doggy bowls I got mine at the dollar store. You could even have your kids decorate their own doggy bowl while you are baking the cookie cups.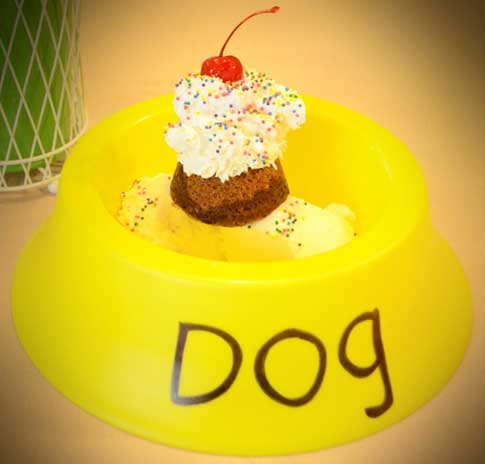 My kids LOVED the Goofy Cookie Cup Sundaes.

Just be warned, if you decide to use the doggy bowls, your kids may decide to eat them the way Goofy would... Needless to say, they were a big hit!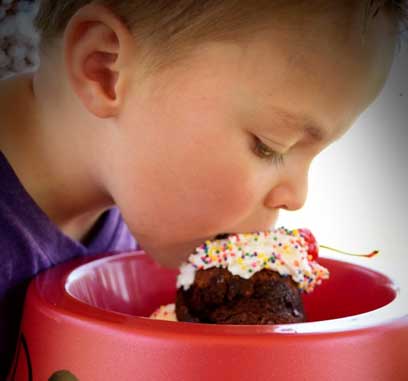 If you are planning a trip to Disneyland, be sure to check out Goofy's Kitchen and try making these beforehand to get your kids excited!





Check out these other great blog articles:

Goofy's Kitchen: Photo Blog
Disneyland Surprise: It's a Letter from Mickey
DIY: Disney Princess Crowns
Disney Character Dining 101