Everyone at Get Away Today wants to wish you a warm and happy Thanksgiving! We are more than thankful that you choose us to be your travel experts time and time again.
Our staff is enjoying time with their loved ones today, just as we hope you are. Thanksgiving meals are the perfect time to reminisce about vacations past and begin planning your next adventure. To help with that, we've made sure all of our vacation packages can be booked online.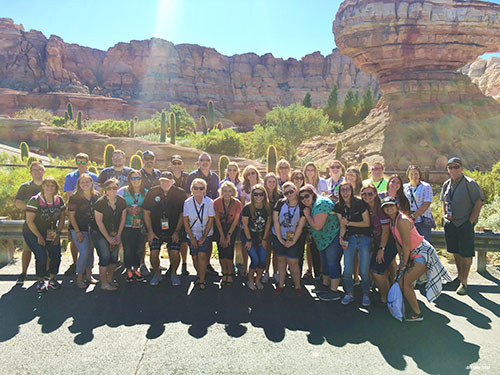 If you are currently on vacation or leaving within 72 hours and need assistance, we do have Customer Service available to help. They will be available from 9am to 4pm MST by calling 855-GET-AWAY. If they are busy with another guest, please leave a voicemail and our dedicated team will get back to you as soon as they can.
We'll be back in the office on Black Friday from 9am to 5pm MST. You can visit our office or give us a call - we'll be available either way. Just make sure to take advantage of our Black Friday special - Adults at Kids' Prices on all 3, 4 and 5-day 2018 Disneyland tickets - before it disappears on November 27th.
Thank you again for choosing Get Away Today to be even the smallest part of your vacations. We truly appreciate all of our guests and being able to help your dream adventures come true. From all of our office, Happy Thanksgiving!

Check out these great articles: